Today's Top Stories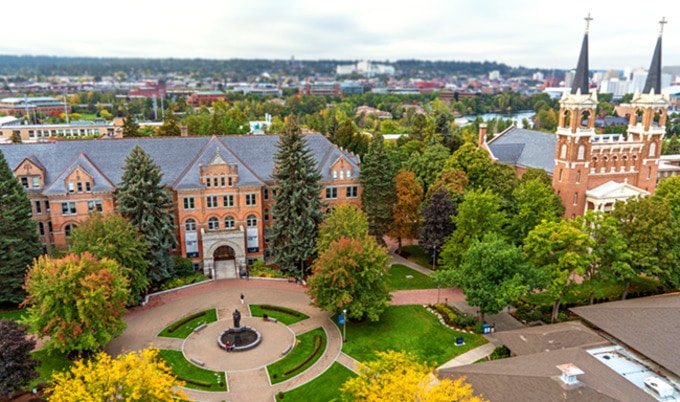 Gonzaga University Veganizes Dining Station
Food-service provider Sodexo has removed all animal products from the vegetarian dining station to make it easier for students to eat vegan on campus.
August 26, 2017
---
Last week, the vegetarian dining station at Gonzaga University in Spokane, WA went completely vegan. The change at the Zagriculture station in The COG dining hall was initiated by the school's food service provider Sodexo. Students can now order black bean burgers and salads made with produce grown in the school's rooftop garden. According to student newspaper Gonzaga Bulletin, several other vegan options are available at stations inside the dining hall, including vegan cheese pizza, stir-fry, and a tofu scramble burrito. Gonzaga University also removed Panda Express from The COG this year in its continued efforts to provide students with better food options. Similarly, the University of Southern California added a vegan dining station to its 8,000-square-foot dining hall earlier this month.
Let's get FABULOUS! Order your copy of the hot-off-the-press VegNews Guide to Being a Fabulous Vegan — filled with everything you need to know to live a super-fabulous vegan life (including our all-time favorite recipes)!
Order Now