Today's Top Stories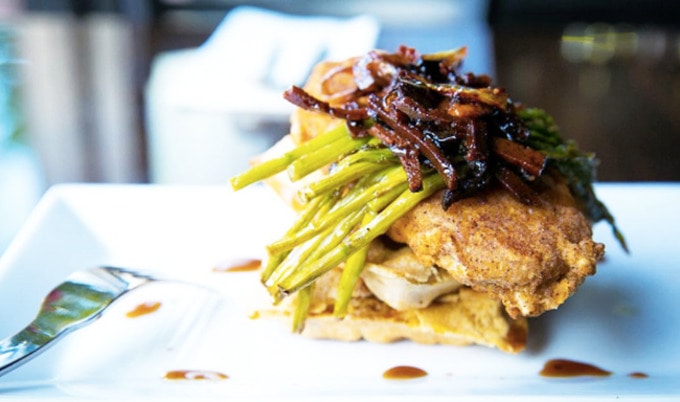 Six-Course Vegan Wine Pairing Dinner Lands in PA
Chefs at TASTE will pair dishes made with meats from vegan shop Herbivorous Butcher with libations from sister winery Sand Castle.
August 18, 2017
---
On August 31, new vegan restaurant TASTE will host a Vegan Winemakers Dinner consisting of six courses of plant-based food paired with vegan wines from sister shop Sand Castle Winery. Executive Chef Theo Charitos will prepare the courses using meats sourced from Minneapolis-based vegan shop The Herbivorous Butcher. The evening's dishes include Portuguese Chicken & Sausage, Huli Huli Rib Sliders, Lao Street Tacos, and Chicken BBW (a fried chicken and waffles dish served with bacon jam), along with two decadent desserts that feature both chocolate mousse and vanilla ice cream infused with Alpine Spice wine. All six courses will be paired with local wines—reds, whites, and a rosé—selected by winemaker Joseph Maxian, who will be in attendance to discuss the pairings. TASTE opened in May with a mission to prepare gourmet vegan food that strays from the raw foodist model. Vegan fine-dining options are growing rapidly, as evidenced by this month's debut of P.S. Kitchen in New York City—an eatery that donates all of its profits to local charities.
Let's get FABULOUS! Order your copy of the hot-off-the-press VegNews Guide to Being a Fabulous Vegan — filled with everything you need to know to live a super-fabulous vegan life (including our all-time favorite recipes)!
Order Now