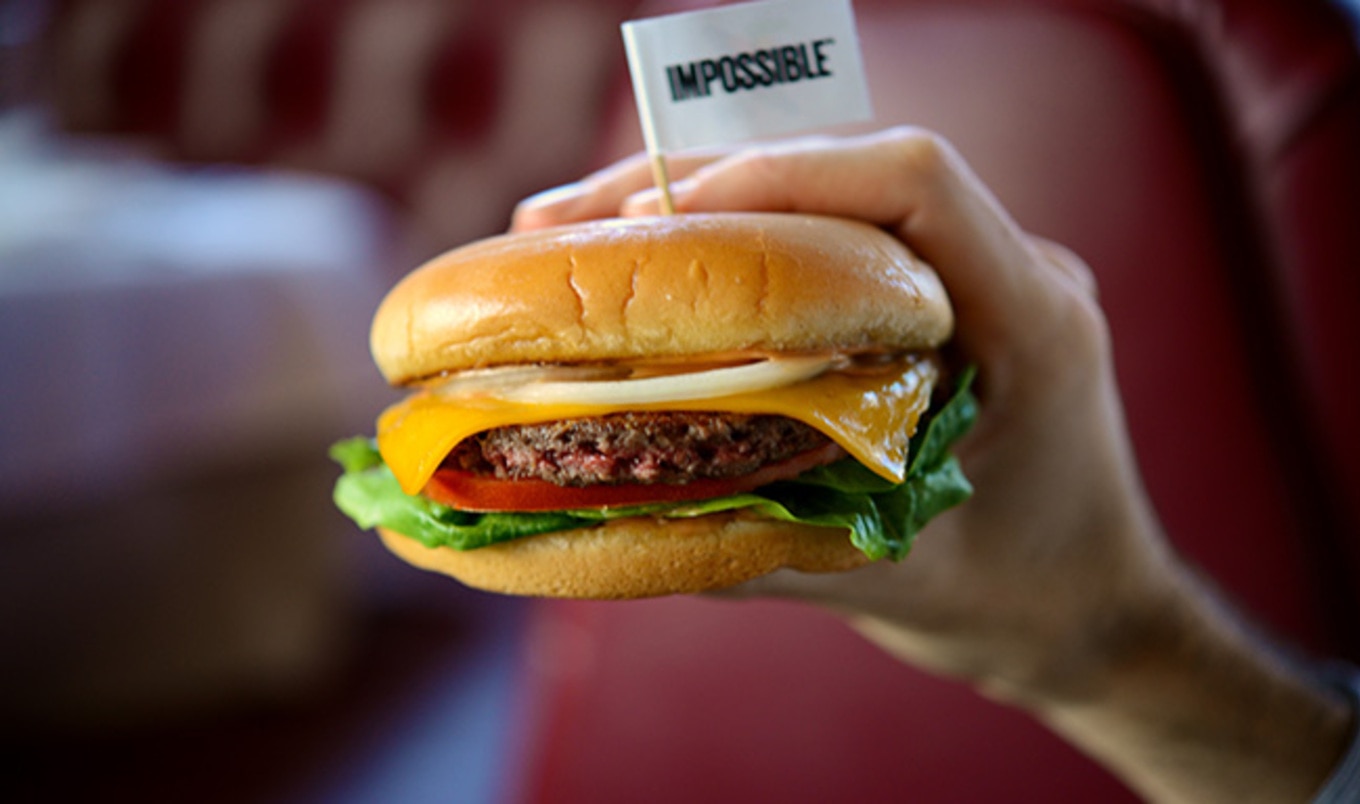 The company's vegan burger patty is now shipped from DOT's nine distribution centers to restaurants in all 50 states.
January 3, 2018
---
Food technology startup Impossible Foods—the brand behind plant-based "bleeding" Impossible Burger—announced last month its partnership with DOT, the largest food redistributor in the country. The new deal means that the Impossible Burger will be distributed to restaurants interested in the product through DOT's expansive network of nine distribution centers that serve all 50 states. "The Impossible Burger is that rare menu item that excites customers and generates lines around the block," Impossible Foods SVP of Sales, Stephanie Lind said, "a real differentiator in America's highly competitive restaurant sector. We want to make it as easy as possible for restaurants to get the Impossible Burger, and that means working with the most trusted, reputable distributors in the food industry." The company's #DemandImpossible social media campaign—that asked customers to petition their local restaurants to offer the Impossible Burger in return for cash incentives—has, thus far, produced approximately 8,000 inquiries. To anticipate growing demand for its products, Impossible Foods began operations at a large-scale production facility in Oakland, CA last year with the mission of expanding to 1,000 points of distribution in 2018 and replacing all food animals by 2035. The Impossible Burger launched at high-end restaurants in 2016 and is now available in nearly 400 restaurants nationwide. Last month, Impossible Foods COO David Lee announced the company plans to expand distribution to Asia this year to diminish the continent's rising consumption of animal meat.
JUST LAUNCHED! Get our 10 Easy Vegan Summer Meals recipe book as a FREE instant download.
JUST LAUNCHED! Get our 10 Easy Vegan Summer Meals recipe book as a FREE instant download.