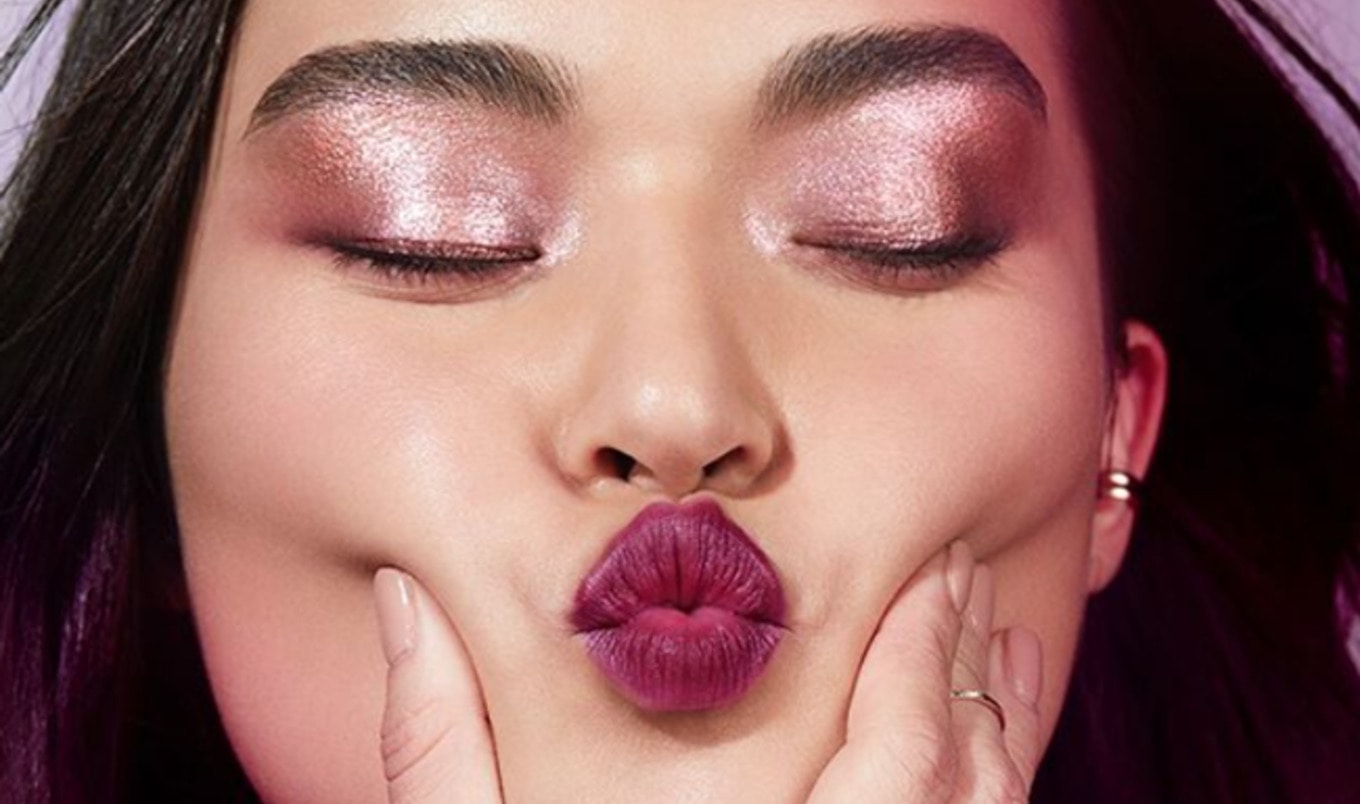 Make your Valentine's Day even hotter with these all-vegan sexy shades for your lips.
February 12, 2018
---
There was a time when most red makeup was derived from animal unfriendly carmine (made of crushed insects), but now there are plenty of compassionate options available. This is great news for vegans who want to wear some pizzazz on February 14, as Valentine's Day presents the perfect opportunity to try some of the fun and fabulous cruelty-free red lipsticks on the market. Whether you're a red lipstick devotee or are a bit red-curious, red lipstick makes a bold statement and demands attention, which is why we're highlighting six brands that'll help you paint your lips with this flashy, flirty, fun color.
1. Au Naturale
Au Naturale produces makeup for lips (and other parts of your face) that are vegan, organic, and paraben-free. The Eternity Lipstick is creamy and luscious and offers two red shades: a sexy and sophisticated version called Cha-Cha and the slightly metallic and shimmery Ruby. For a rich, deep, dark earthy red, try the Matte Lip Stain in Going Rouge, while the High Lustre Lip Gloss in sexy Samba is sure to impress your Valentine.
2. E.L.F.
If you're looking for a quick fix and are stocking up on your reds at the local drugstore, E.L.F. presents the perfect option, as the brand is available at many chain stores including CVS, Target, and Walmart, as well as online. E.L.F.'s vegan Essential Lip Stain—which has a Magic Marker-style brush—goes on easy and stays on for those long Valentine's Day dates that you wish would never end. Crimson Crush is the perfect deep-red shade for a bit of drama painted on your lips. Other hot vegan options from E.L.F. include the strong-toned Liquid Matte Lipstick in Red Vixen and satiny classic Moisturizing Lipstick in Red Carpet. If you opt to go a little lighter, E.L.F.'s Highshine Liquid Lip Gloss in Red Apple is perfect for some polish without the weight of a heavier lipstick.
3. Kat Von D
Makeup maven and animal activist Kat Von D is in the process of veganizing her entire makeup line, which includes shades named after animals rescued by Farm Sanctuary (with a portion of proceeds donated to the organization). Easily available at Sephora stores, JC Penney, and online, the brand offers a number of luscious vegan red options. For an intense, bright, attention-grabber that goes on easily and stays on, try the Everlasting Liquid Lipstick in Outlaw. Other gorgeous red shades include the strong Santa Sangre and the deep, dark Nahz Fur Atoo. If you're more of a cream lipstick gal, try the Studded Kiss Crème Lipstick in Hexagram, a satin-matte blood red.
4. Tarte
Though not fully vegan, Tarte has a long history of offering vegan lipstick options. The Tarteist™ creamy matte lip paint in Bae bathes lips in an intense, inviting, rich red that is perfect for Valentine's Day dates. For something a little less dramatic, try the Quench Lip Rescue in Cherry, which offers a sheer hint of red. For a gorgeous rich color, try Tarte's Lip Sculptor Lipstick & Lipgloss in Harlequin, a deeper shade of red. As the name suggests, this double-ended lip painting tool includes both a long-wearing lipstick and coordinated gloss. You'll have full color coverage and the fun of a shiny gloss on top.
5. Hourglass
Hourglass is another vegan-friendly brand with some delightful animal-free red lip options. Known for its luscious and high-quality products, Hourglass offers a gorgeous, classic creamy lipstick with the Confession Ultra Slim High Intensity Refillable Lipstick in I Crave. For a lip color that's a little lighter in weight but offers strong color, try Opaque Rouge in the bright Raven shade. Or, you might want to opt for it in the intense blue-toned Icon shade.
6. Pacifica
If you're still missing that perfect Valentine's Day red lipstick to finalize your face and are operating on a tight budget, head to Target.com to pick up Pacifica Devocean Lipstick in bright red Firebird. This moisturizing, glossy, strong-colored lipstick comes at an affordable $9.99. However, for the ultimate Valentine's Day lipstick at under $10, try Pacifica's appropriately named Power of Love lipstick, available in three shades of red: the rich and deep Nudie Red, the fun and bright Compassion Passion, and the pinkier Super Love.
Maya Gottfried is the author of Vegan Love: Dating and Partnering for the Cruelty-Free Gal and Our Farm: By the Animals of Farm Sanctuary.