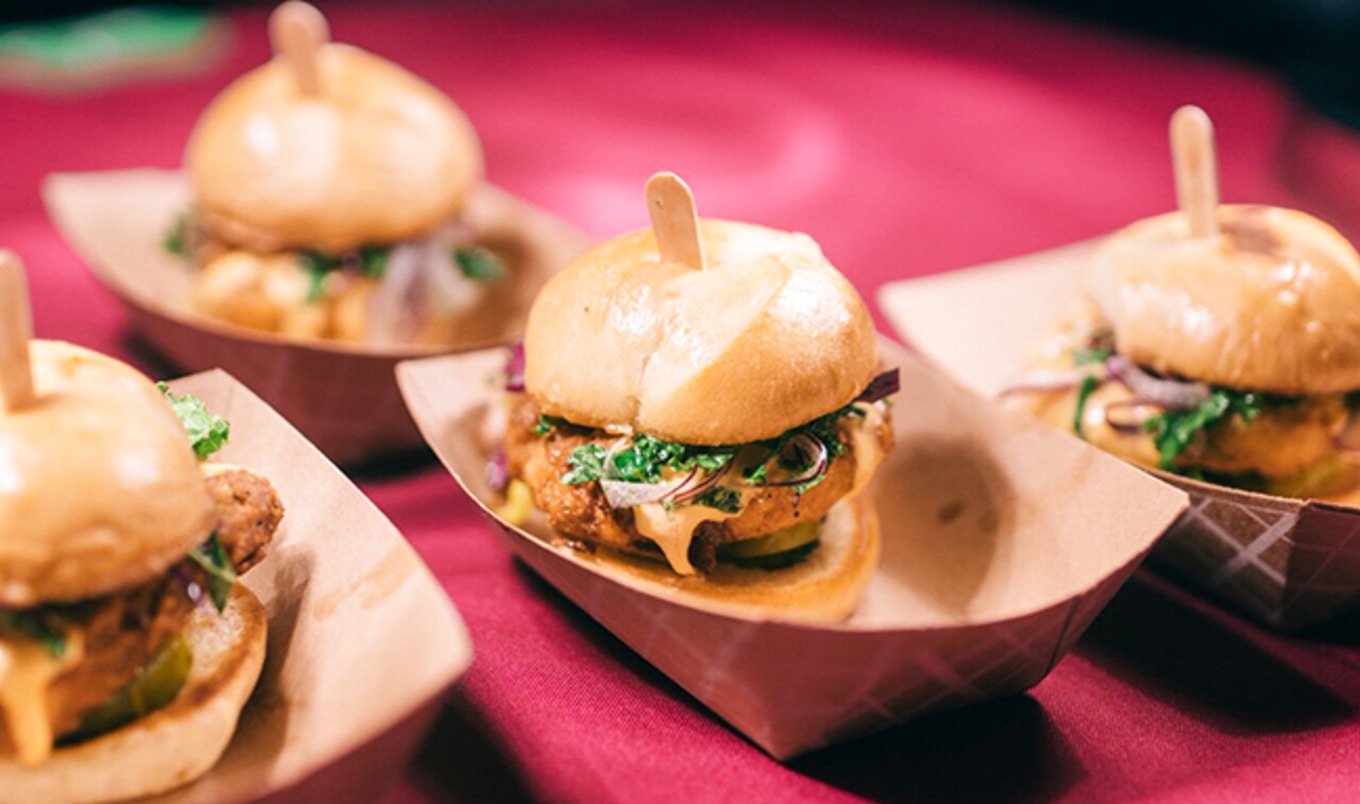 SEED and Eat Drink Vegan will join forces this year to bring an epic vegan festival to Los Angeles.
February 22, 2018
---
Popular Miami-based vegan event SEED Food & Wine Festival is partnering with Los Angeles-based event organizer Eat Drink Vegan (EDV) to make its debut in Los Angeles May 23–26. Ticket holders will be treated to a number of events across Los Angeles and Pasadena, including plant-based wellness presentations, wine tastings, cooking demonstrations, chef-prepared dinners, yoga, and a 5K run. The event will conclude with EDV's beer and food festival at the Rose Bowl in Pasadena—where SEED will host a "Wellness Village"—featuring unlimited pours of beer, wine, and non-alcoholic beverages, and more than 100 food vendors. After attending the SEED festival in Miami, EDV producer Nic Adler—who adopted a vegan lifestyle 20 years ago and works as the culinary director for music festival Coachella—partnered with SEED's co-founders Alison Burgos and Michelle Gaber to combine the two into a multi-faceted series of events. "I just try to produce the best food and beverage festival, that happens to be vegan," Adler told VegNews. "Our mission to connect people with the power of food and how it can transform their health, and the health of the planet, is a perfect marriage with Nic and EDV," Burgos said, "which has had such a leading voice in the California movement and beyond." Adler explained that partnering with SEED adds a deeper wellness and education element to EDV's beer-and-food-centric program. "I want to modernize the way people think about this lifestyle," Adler said. "It's not just hippies in a commune (although I don't mind the hippies), but it is available to you everyday." Tickets for the Los Angeles festival—which Burgos expects will be attended by 15,000 people this year—will be available for purchase starting March 1.
JUST LAUNCHED! Get our 10 Easy Vegan Summer Meals recipe book as a FREE instant download.
JUST LAUNCHED! Get our 10 Easy Vegan Summer Meals recipe book as a FREE instant download.