News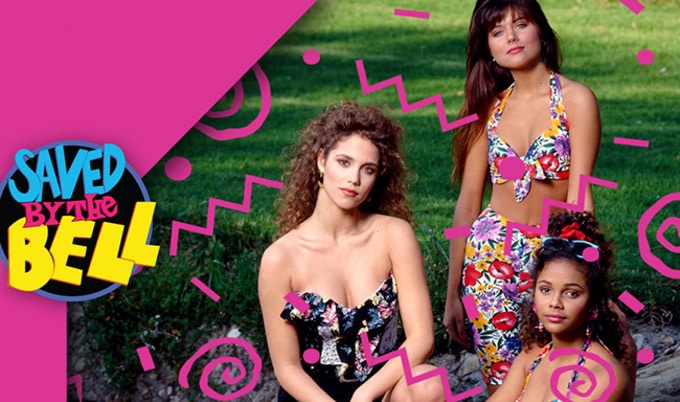 Vegan Saved by the Bell Lipstick Debuts
Bayside's Lisa, Kelly, and Jessie will be represented by totally '90s metallic hues in the new line by Sola Look.
February 2, 2018
---
Boston-based beauty brand Sola Look partnered with Saved by the Bell (a Universal Studios brand) to release a trio of vegan lipsticks inspired by the popular '90s show. The collection features three metallic hues, each dedicated to one of the show's lead female characters, including the Jessie (copper), Kelly (salmon pink), and Lisa (mauve). "Whether it was Zack getting busted by Mr. Belding for talking on his cell phone or Screech doing whatever he could to get in Lisa's good graces," Sola Look stated on its website, "Bayside High was the place to be. Sola Look is proud to celebrate one of our favorite shows of all time with our Saved By The Bell Metallic Liquid Lipstick Trio." The vegan collection—which comes in a bright pink box with geometric shapes reminiscent of the show's aesthetic—is available for pre-order ($40), and each set comes with a Saved by the Bell pencil.
Let's get FABULOUS! Order your copy of the hot-off-the-press VegNews Guide to Being a Fabulous Vegan — filled with everything you need to know to live a super-fabulous vegan life (including our all-time favorite recipes)!
Order Now