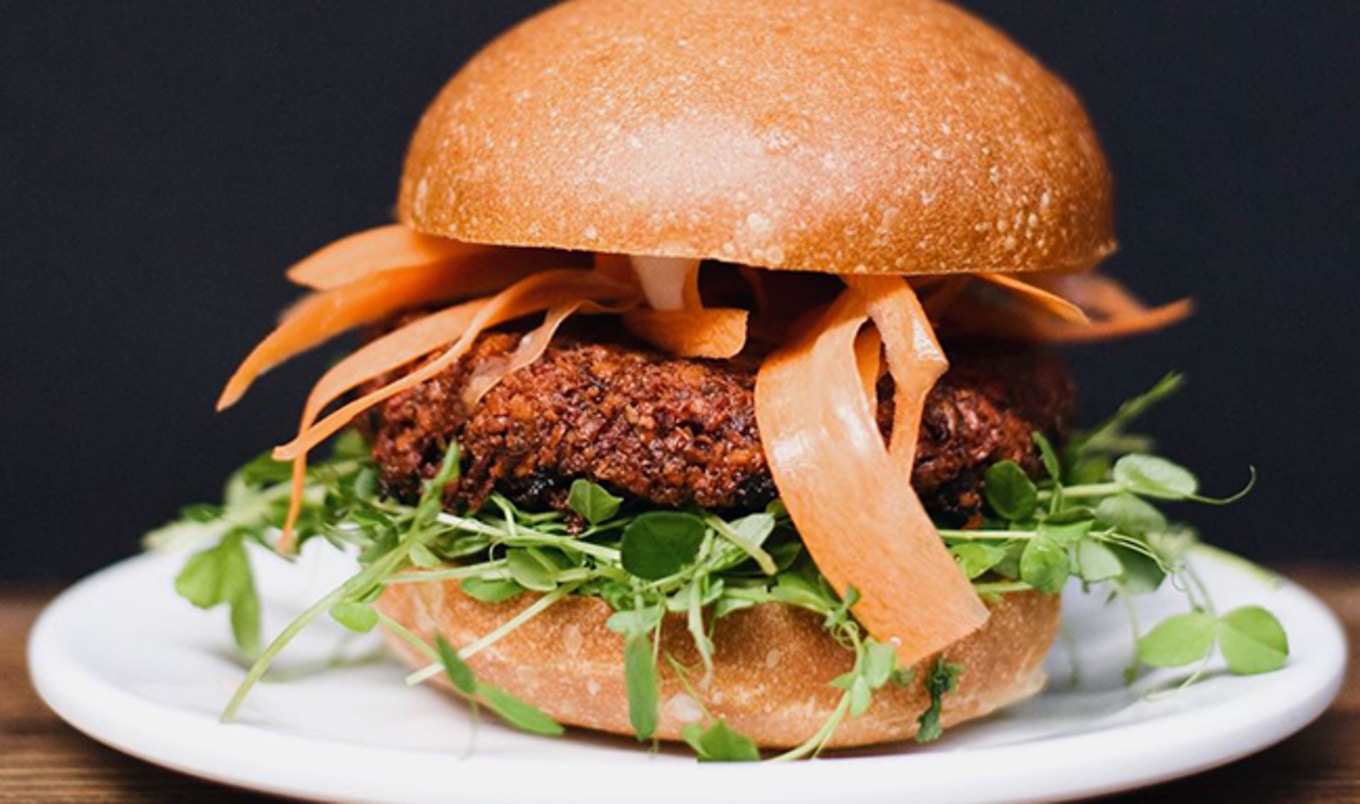 The White Owl Social Club will no longer serve beef and lamb burgers, and instead offer the Impossible Burger to reduce its environmental impact.
March 18, 2018
---
Portland-based pub White Owl Social Club announced on social media this month that its would permanently eliminate beef and lamb burgers—options that accounted for $80,000 in sales for the business last year. In their place, co-owner Matt Relkin will offer dishes made with the plant-based Impossible Burger patty in an effort to lessen the pub's environmental impact. "Most people know that meat burgers are unsustainable and extremely damaging to the environment, not to mention beef is a criminally cruel industry," Relkin told PDX Monthly. "At first, we thought [lamb] was a better choice environmentally, but upon further research, we learned that lamb was even worse than beef in regards to greenhouse emissions." Prior to eliminating beef and lamb from the menu, White Owl Social Club invited guests looking for meat to try the pub's plant-based burgers. "Before ordering your next beef or lamb burger at White Owl," the pub's Instagram post read, "take a moment to think about what that means in regards to the whole system that we have grown so accustomed to. Try something different. Help us make a positive change in this industry." California-based Impossible Foods launched the Impossible Burger—which takes 75 percent less water and 95 percent less land to produce than a beef burger—in 2016 with the mission to displace meat on menus nationwide. "We hope customers trust us with the choices we are making," Relkin said. "It's truly coming from a place of compassion and concern for this world we all live in. We don't want to be part of the problem." Similarly, chain eatery Bareburger added plant-based Beyond Burger to its 38 locations this month in place of its "exotic" meats such as elk, boar, and bison.
JUST LAUNCHED! Get our 10 Easy Vegan Summer Meals recipe book as a FREE instant download.
JUST LAUNCHED! Get our 10 Easy Vegan Summer Meals recipe book as a FREE instant download.