Restaurants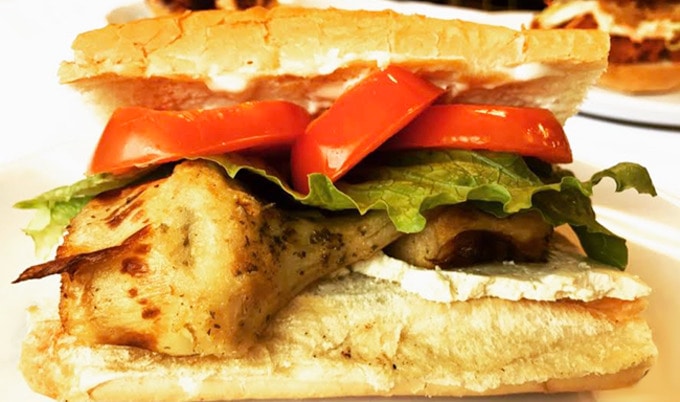 Vegan Italian Deli Counter Opens in New DC Food Hall
DC Vegan Catering is slinging authentic Italian sandwiches—complete with Nonnie's secret sauce—in DC's new Tastemakers Food Hall.
March 4, 2018
---
Tastemakers, a new food hall in Washington, DC, will host new vegan stall Pianta starting this month. The vegan Italian deli counter is the brick-and-mortar concept of local business DC Vegan Catering—founded in 2015 by Michael and Leah Moon—and will feature a number of authentic Italian deli sandwiches and sides. The menu will include a variety of sandwiches such as the Fried Artichoke Sub made with cured tofu-based mozzarella, lettuce, tomato, and lemon aioli; the Hearts of Palm Chesapeake Fritter served with coleslaw; the Panelle Marinara made with a chickpea flour polenta and served with shredded kale; and almond-based ricotta and a marinara sauce inspired by Leah's Italian grandmother (or, as the duo calls her, "Nonnie"). Non-sandwich items on the menu include vegan Buffalo wings, with plant-based calamari (made with king trumpet mushrooms) on the way in coming months. "Ultimately, we are shooting for accessibility—to create artisanal plant-based foods with premium ingredients that taste amazing but that are also familiar," Michael Moon told VegNews. "Our menus and preparations honor the Italian-American food we grew up eating in Cleveland, OH and Rochester, NY. Our versions just happen to be plant-based."
Let's get FABULOUS! Order your copy of the hot-off-the-press VegNews Guide to Being a Fabulous Vegan — filled with everything you need to know to live a super-fabulous vegan life (including our all-time favorite recipes)!
Order Now