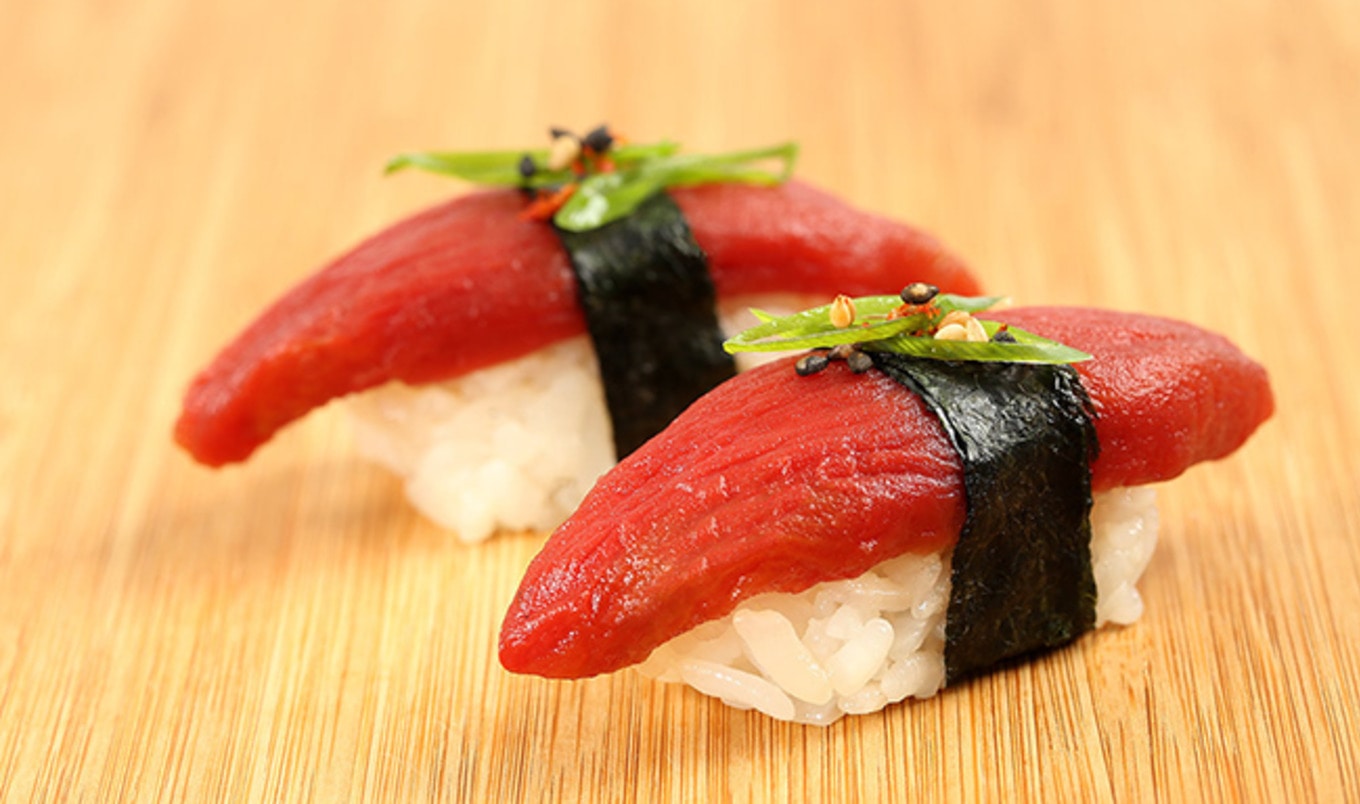 Plant-based seafood brand Ocean Hugger Foods partnered with leading food-service provider Aramark to distribute its tomato-based tuna to select office and school cafeterias.
March 27, 2018
---
Vegan seafood brand Ocean Hugger Foods recently announced its partnership with food-service provider Aramark—which will serve the company's tomato-based tuna (called "Ahimi") in the form of poke bowls at a number of the corporate and college cafeterias it services. The brand's founder/Certified Master Chef James Corwell developed Ahimi—which is made with tomatoes, soy sauce, sesame oil, water, and sugar—after he witnessed the mass killing of tuna at a fish market in Tokyo. Ocean Hugger Foods CEO David Benzaquen said the partnership with Aramark will further the company's mission of saving the world's oceans by providing sustainable plant-based seafood options to a range of new consumers. "At Aramark, we're continually looking for new and innovative ways to deliver culinary experiences that meet the demands of our guests and reflect current marketplace trends," Annette Gray, Lead Chef of Culinary and Innovation at Aramark, said. "Our collaboration with Ocean Hugger Foods to introduce Ahimi into our recipes is another example of our forward-thinking approach to creating sustainable menus that not only taste great but are healthy for you." Ahimi first debuted on the menu of New York City-based chain Fresh and Co. in 2016 and expanded to the sushi cases at select Whole Foods Market locations in Los Angeles and New York and other distribution points, including dining services at the Google headquarters in Mountain View, CA. In its effort to replace fish traditionally used for sushi with plant-based alternatives, the brand is currently developing vegan versions of salmon (carrot-based "Sakimi") and eel (eggplant-based "Unami").
JUST LAUNCHED! Get our 10 Easy Vegan Summer Meals recipe book as a FREE instant download.
JUST LAUNCHED! Get our 10 Easy Vegan Summer Meals recipe book as a FREE instant download.