Celebrities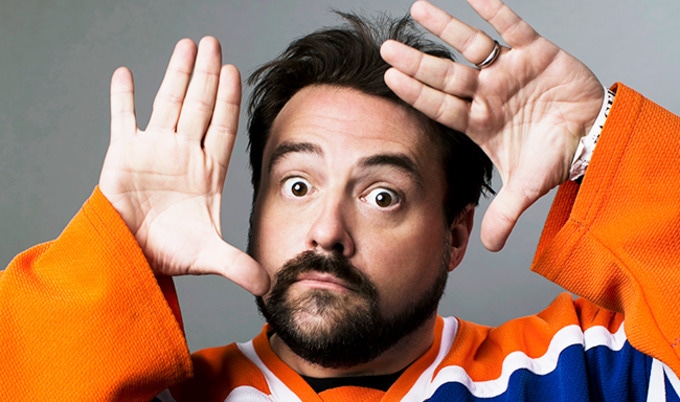 Kevin Smith Officially Goes Vegan
The famed director's vegan daughter Harley Quinn Smith confirmed that her father—who recently had a massive heart attack—has gone vegan and loves Veggie Grill's nachos.
April 25, 2018
---
Vegan actress Harley Quinn Smith—daughter of famed Clerks director Kevin Smith—confirmed this week that her father has gone vegan. "He's doing really, really great," Harley Quinn Smith told New York Post publication Page Six column. "He's the healthiest he's ever been. He's vegan now, which is amazing." Kevin Smith recently dined at vegan chain Veggie Grill, and Harley Quinn Smith stated that "he had the vegan nachos and loved them." The director had a "widowmaker" heart attack earlier this year that prompted him to begin removing animal products from his diet. In March, Kevin Smith announced during his podcast "Hollywood Babble-On" that he considers himself a "non-animal eater" and that has lost more than 30 pounds after the heart attack.
Let's get FABULOUS! Order your copy of the hot-off-the-press VegNews Guide to Being a Fabulous Vegan - filled with everything you need to know to live a super-fabulous vegan life (including our all-time favorite recipes)!
Order Now