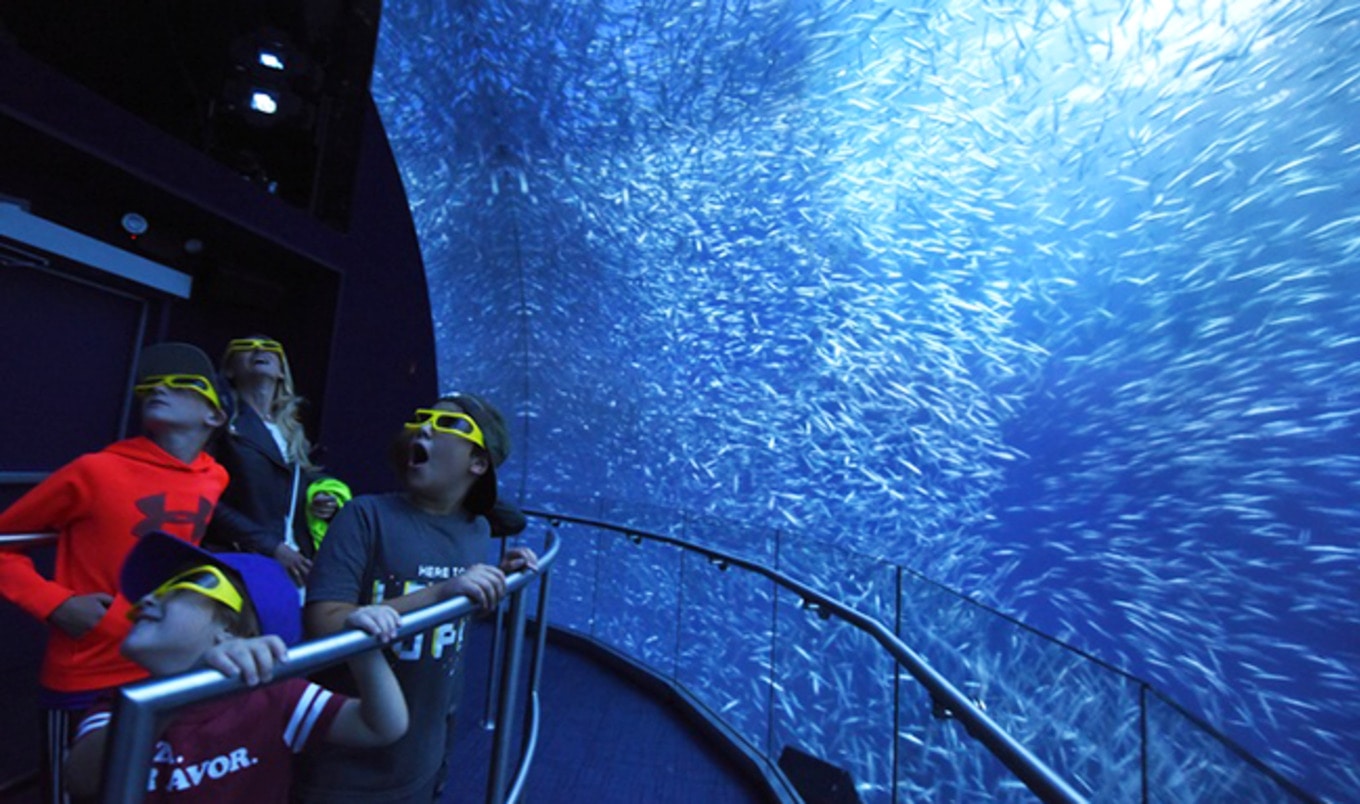 Prince Khaled bin Alwaleed has partnered with National Geographic Encounter to bring Ocean Odyssey, a CGI-populated aquarium of the future, to 10 locations in the Middle East by 2019.
April 5, 2018
---
Animal-free aquarium experience National Geographic Encounter: Ocean Odyssey will expand to 10 regions in the Middle East, particularly Saudi Arabia, by 2019 thanks to a partnership between National Geographic, the General Entertainment Authority of Saudi Arabia, and KBW Ventures (an investment firm founded by vegan Prince Khaled bin Alwaleed bin Talal). The experience—which debuted last year in New York City's Time Square—takes visitors on an immersive visual journey from the depths of the South Pacific to the coast of California, is filled with digitally created 3D reefs, 20-foot sharks, playful seals, and humpback whales, and is punctuated by an educational section that focuses on ocean conservation. The project is a collaboration with computer-generated imagery (CGI) artists at SPE Partners (and its subsidiary Peterson Companies), whose previous projects included creating graphics for Game of Thrones. "When I first visited National Geographic Encounter and saw that the experience brings people around the globe into the natural world of wildlife, I knew that this was the future," Prince Khaled said. "We also believe in Encounter's 'entertainment with purpose' ethos, especially with our current work with Future Oceans, an organization whose mission is to protect all marine wildlife." The prince promoted his new venture on his social media channels by stating, "Virtual zoos enrich, entertain, educate, and, most importantly, respect animal life." Earlier this year, Prince Khaled revealed that he intends to open 10 vegan restaurants in the Middle East by 2020 to help the region fight its growing obesity epidemic.
JUST LAUNCHED! Get our 10 Easy Vegan Summer Meals recipe book as a FREE instant download.
JUST LAUNCHED! Get our 10 Easy Vegan Summer Meals recipe book as a FREE instant download.