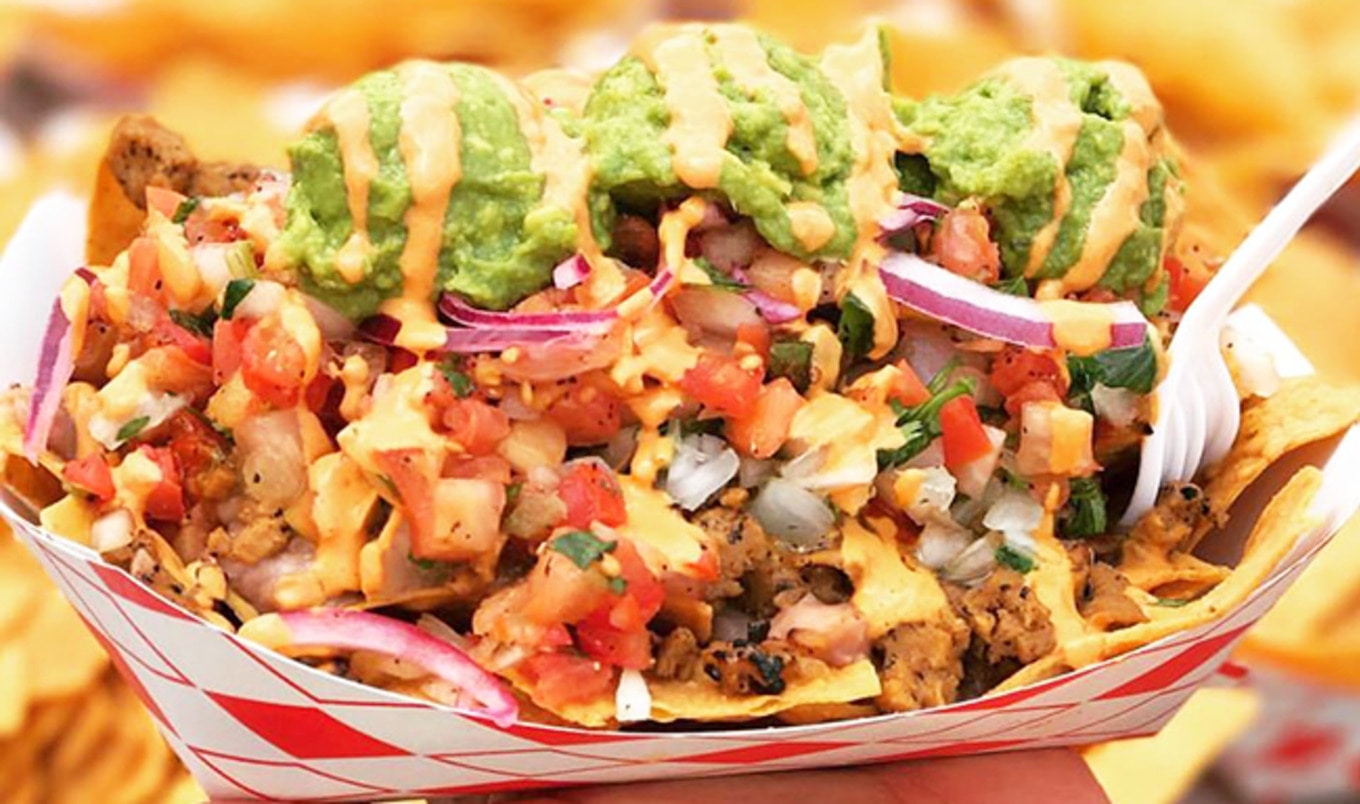 Cena Vegan's plant-based Carne Asada, Barbacoa, Al Pastor, and Pollo Asado will debut at Follow Your Heart Café and Organix just in time for Cinco de Mayo.
May 1, 2018
---
This week, Los Angeles-based street food cart Cena Vegan will debut its popular seitan-based meats as packaged, read-to-heat products at local stores. Starting May 5, Follow Your Heart Market & Cafe in Canoga Park and Organix Market in Eagle Rock will sell four flavors of vegan meat (Pollo Asado, Barbacoa, Al Pastor, and Carne Asada). Cena Vegan was founded by Mike Simms, Carmen Santillan, and Gary Huerta. Simms created the seitan base for Cena's meats and Santillan developed their flavor using generations-old family recipes. In 2016, the group launched Cena Vegan as a street cart in the Highland Park neighborhood as a marketing tactic to introduce its vegan meats to the public which sparked an interest in vegan food in the area. "We are barely scratching the surface of what we'd like to do for the vegan community and for the well-being of everyone on the planet as well," Huerta told VegNews. "Our goal has always been to provide plant-based meats that aren't just great vegan food, but amazing food for everyone. In order to make the biggest impact on the planet, we need to be known, not as a substitute for meat, but as a delicious, healthy, intentional alternative." Cena Vegan will continue to operate the cart, which serves its four meat varieties prepared as burritos, tacos, and a nacho bowl that features a "massive pile of chips" topped with meat, refried beans, pico de gallo, and cashew chipotle crema. "We have a great reputation within the Los Angeles vegan community," Huerta said. "But ultimately, the goal is to get those carnivores to be blown away and decide they don't need meat in their lives."
JUST LAUNCHED! Get our 10 Easy Vegan Summer Meals recipe book as a FREE instant download.
JUST LAUNCHED! Get our 10 Easy Vegan Summer Meals recipe book as a FREE instant download.