Athletes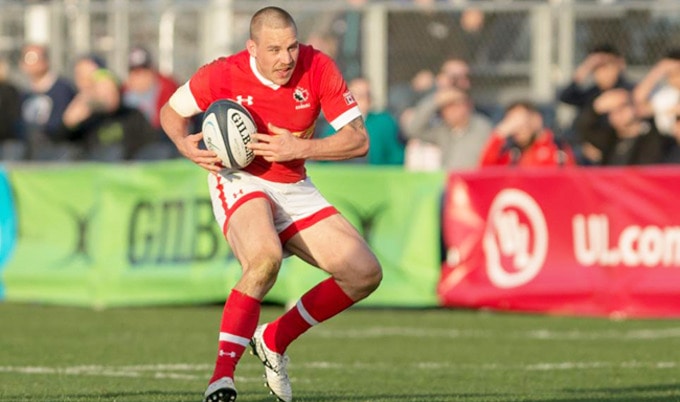 Legendary Canadian Rugby Player Starts Vegan Cheese Brand
Nick Blevins' vegan lifestyle improved his performance on the field so much that he established a plant-based cheese and yogurt company to educate others on the benefits of plants.
May 24, 2018
---
Team Canada rugby player Nick Blevins recently launched vegan yogurt and cheese company Beetroot with his fiancé Michele Helmeczi. The Alberta native, who has nearly 50 international-level games and a Rugby World Cup appearance under his belt, adopted a plant-based diet four years ago in preparation for the 2015 World Cup. The only vegan on Canada's national team, Blevins credits his plant-based diet for his ability to remain at the top of the sport. "It started selfishly to help improve my performance in sport, and my fitness scores and recovery times excelled," Blevins told VegNews. "At the ripe age of 29, I feel like I'm just reaching my potential. I constantly get personal bests and haven't had chronic injuries in years." Blevins plans to grow Beetroot's product line and offer classes in their new kitchen facility, which is currently under construction. "We fully understand people are on their own path, and if that path leads them our way, we are incredibly grateful," Blevins said. "If we can help guide or educate people or give them some helpful culinary skills, it makes everything worth it."
Photo courtesy of Connie Hatfield
Let's get FABULOUS! Order your copy of the hot-off-the-press VegNews Guide to Being a Fabulous Vegan — filled with everything you need to know to live a super-fabulous vegan life (including our all-time favorite recipes)!
Order Now