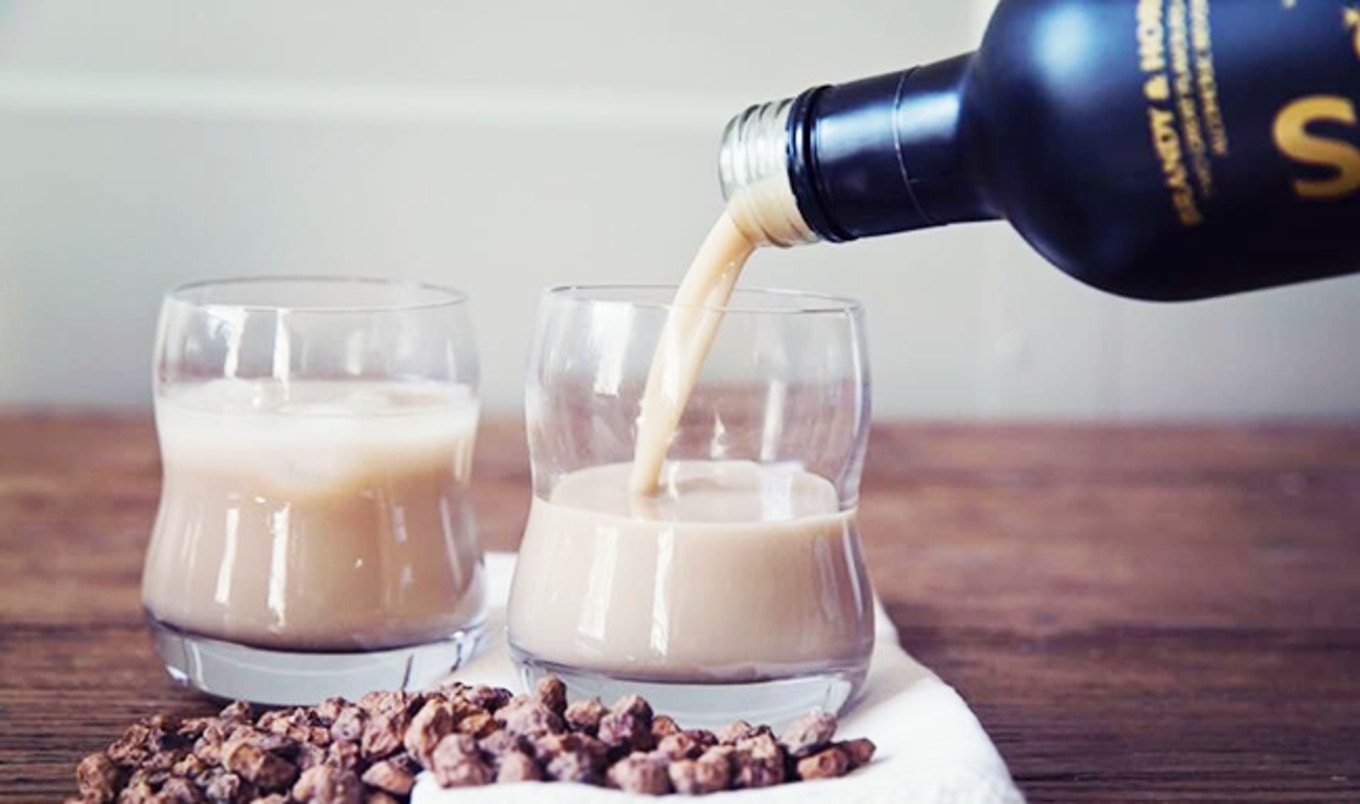 Vegan brand Besos de Oro Founder Peter Smith spent two years in Spain developing his signature beverage—a vegan Baileys-style liqueur that blends Spanish brandy and tiger nut milk-based horchata.
May 3, 2018
---
Vegan brand Besos will debut two alcoholic beverages, Besos de Oro and Besos de Chocolate, in the United States this year. United Kingdom-based entrepreneur Peter Smith developed the alcoholic beverage—which he said is akin to Baileys Irish Cream—during a trip to Spain five years ago. To appease his ill wife Penelope's craving for an alcoholic beverage, Smith combined brandy with popular Spanish drink horchata made with plant-based milk derived from tiger nuts (a root commonly grown and consumed in Spain). The entrepreneur bottled the beverage—and developed a chocolate-infused version—of which he sold 1,800 bottles in the first year. Smith is currently negotiating a distribution deal with UK supermarket chain Sainsbury's and looking to expand his Spanish production facility to meet anticipated demand. The company—which also sells vegan chocolate and tiger nut-based milk alternatives—plans to launch its vegan liquor in Berlin by Christmas and in other countries within four years. "By 2020, I see my drinks being on every shelf that Baileys is on," Smith said. "Everyone will recognize the Besos brand. Yes, it will be vegan-friendly, but more importantly it will be synonymous with high quality and a delicious taste." Last year, liquor brand Baileys debuted Almande Almondmilk Liqueur, an almond milk-based beverage that was reformulated to be vegan-friendly after its initial release in 2016 (at which time it contained traces of beeswax).
JUST LAUNCHED! Get our 10 Easy Vegan Summer Meals recipe book as a FREE instant download.
JUST LAUNCHED! Get our 10 Easy Vegan Summer Meals recipe book as a FREE instant download.