Products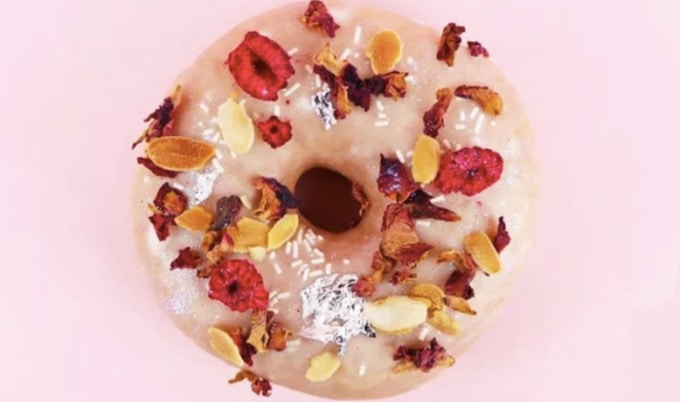 UK Chain Creates Vegan Baileys Almande Doughnut
Sweets shop Doughnut Time recently launched several limited-edition vegan treats: a doughnut made with Baileys Almande glaze and a "freakshake" featuring the almond milk-based liqueur.
May 10, 2018
---
British chain Doughnut Time will offer several treats crafted with vegan Baileys Almande Almondmilk Liqueur for a limited time. The Baileys Almande x Doughnut Time vegan doughnut—which features a Baileys Almande glaze and freeze-dried nuts and fruit—is available for one week at the chain's London locations. The Baileys Almande x Doughnut Time freakshake (which will be available at London's Balance Festival from May 11 to 13) is made with cold-pressed coffee, a choice of milk, and topped with vegan whipped cream and a Baileys Almande vegan doughnut. Baileys initially launched almond milk-based Almande in 2016 and reformulated the beverage to be vegan-certified (after detecting trace amounts of beeswax) in 2017. Other vegan options at Doughnut Time include raspberry plum jam-filled doughnut Pump Up the Jam, chocolate-brownie topped doughnut Cornelius Fudge, and Houston We Have Biscoff—a coffee-glazed doughnut topped with a caramel buttercream and a Lotus biscoff cookie.
Let's get FABULOUS! Order your copy of the hot-off-the-press VegNews Guide to Being a Fabulous Vegan — filled with everything you need to know to live a super-fabulous vegan life (including our all-time favorite recipes)!
Order Now