Today's Top Stories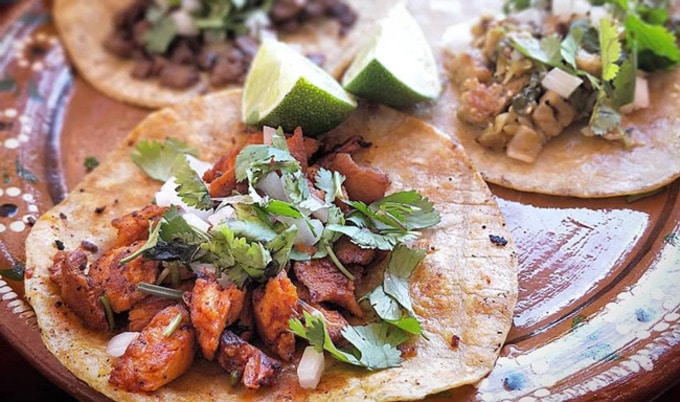 Vegan Taco Voted as Best in All of Los Angeles
Voters champion Taqueria La Venganza's soy-based "meat" tacos as Los Angeles' favorite taco during the city's annual Taco Madness event.
May 9, 2018
---
On Sunday, vegan eatery Taqueria La Venganza was crowned the first vegan winner of media outlet L.A. Taco's ninth annual Taco Madness event in Los Angeles. To determine LA's favorite taco, 32 participants competed for fan votes in a total of five rounds. Voters crowned La Venganza's tacos—which feature vegan versions of traditional taco meats such as carne asada, carnitas, al pastor, barbacoa, and chorizo—the champions, beating out meat-based finalists Macheen, Carnitas el Momo, and last year's winner, Sonoratown. "I made it a point to let all the chefs know that they should all be making vegan tacos. Their experience and knowledge could bring vegan cuisine to new heights," La Venganza's Founder Raul Medina told VegNews. "I want all the chefs in LA to go vegan—it would make vegan food more accessible and affordable." Medina plans to host a $1 taco party to promote his Kickstarter campaign to fund two food trucks in LA and the San Francisco Bay Area, as well as to celebrate his win and veganism with local vendors, artists, and musicians. "Ever since my father passed away a year ago, I've made it a mission to spread veganism beyond its boundaries," Medina said. "I'll never stop, and I'm indebted to the vegan community for all of its support."
Let's get FABULOUS! Order your copy of the hot-off-the-press VegNews Guide to Being a Fabulous Vegan - filled with everything you need to know to live a super-fabulous vegan life (including our all-time favorite recipes)!
Order Now