Today's Top Stories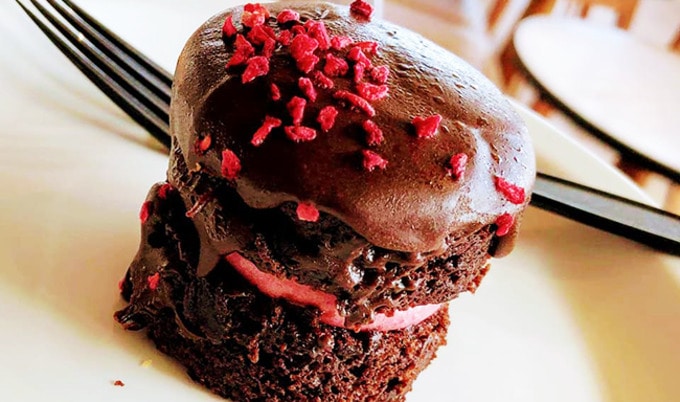 Starbucks Debuts Four Vegan Food Options in UK
Raspberry cake, two new wraps, and a fruit pot are the newest plant-based foods available at the international coffee chain.
June 7, 2018
---
Starbucks recently added a new line of vegan food to its United Kingdom locations. The new options include two wraps: a Vegan Wrap with Falafel & Slaw and a Kale Jalapeño & Slaw Wrap. New dessert options include Vegan Chocolate & Raspberry Cake (a chocolate cake stack that features raspberry and chocolate icing, topped with dried raspberries) and a Mango with Lime Fruit Pot. During a recent shareholders meeting, longtime Starbucks chairman Howard Schultz—who announced this week his departure from the brand—explained that he believed that adding plant-based food to the coffee chain's menu presented a profitable opportunity. Stateside, Starbucks added a vegan cookie to its bakery case in April, and the brand's Chief Operating Officer Rosalind Brewer revealed that a plant-based food line was forthcoming for United States locations this year.
Let's get FABULOUS! Order your copy of the hot-off-the-press VegNews Guide to Being a Fabulous Vegan — filled with everything you need to know to live a super-fabulous vegan life (including our all-time favorite recipes)!
Order Now