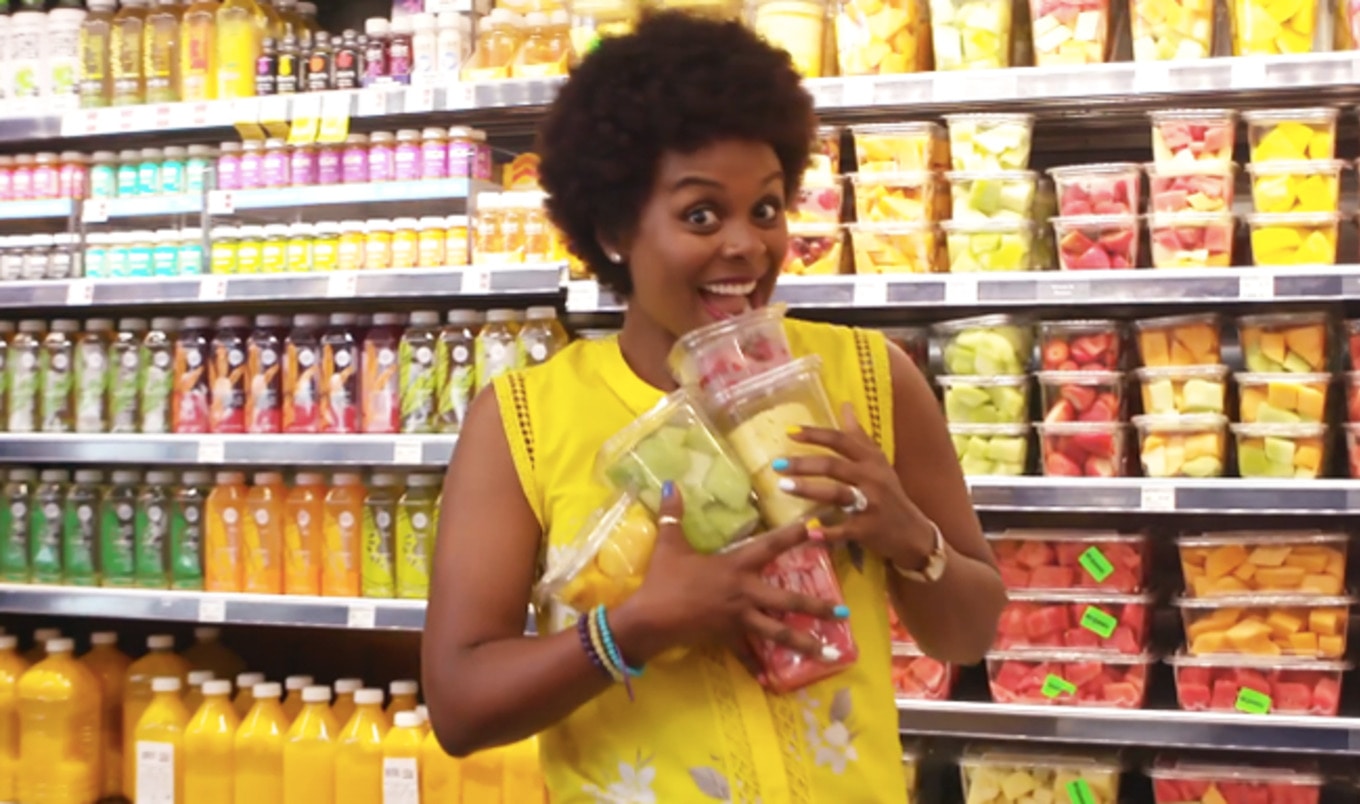 Tabitha Brown—who is single-handedly responsible for the nationwide vegan TTLA sandwich craze—is now part of Whole Foods' Summer Vegan Grilling series as its Plant-Based Brand Ambassador.
June 26, 2018
---
Vegan actress Tabitha Brown recently appeared in a Whole Foods Market summer marketing campaign promoting plant-based living. A video advertisement features Brown shopping for her vegan barbecue at Whole Foods while promoting items such as fresh produce and plant-based burgers by Field Roast Meat Grain Co. and Beyond Meat. Brown concludes the video by eating a "TTLA" (tempeh, tomato, lettuce, and avocado) sandwich from the Whole Foods deli counter. Brown first gained public attention in December when a video of her emphatically eating a Whole Foods TTLA sandwich—then only available at select locations—went viral, sparking nationwide demand for the vegan deli option (complete with Brown's requisite pickle). Inspired by Brown, Whole Foods added the TTLA to the deli counters of more than 150 locations, including 14 in Canada. Now, the grocery chain has partnered with Brown as its "BFF & Plant-Based Brand Ambassador" and will feature the vegan actress in a variety of content its Supper Vegan Grilling campaign. "In 10 short months of being on my vegan journey, I've learned a lot and have also witnessed not-so-nice things from people both vegan and non-vegan," Brown told VegNews. "So my goal in the campaign, and in life, is to be a light of love and make it fun yet eye-opening so that more people will be open to plant-based living and veganism." Brown hosts frequent cooking segments via Facebook Live in which she learns how to create meals such as carrot hot dogs and jackfruit tacos while interacting with her growing fan base. "If we lead with love and happiness, we can save more people and animals," Brown said, "and that's changing the world for the better." The vegan actress is scheduled to make several appearances this summer across the country, including as a judge for a vegan chili competition at the Long Beach Vegan Festival on July 7.
JUST LAUNCHED! Get our 10 Easy Vegan Summer Meals recipe book as a FREE instant download.
JUST LAUNCHED! Get our 10 Easy Vegan Summer Meals recipe book as a FREE instant download.