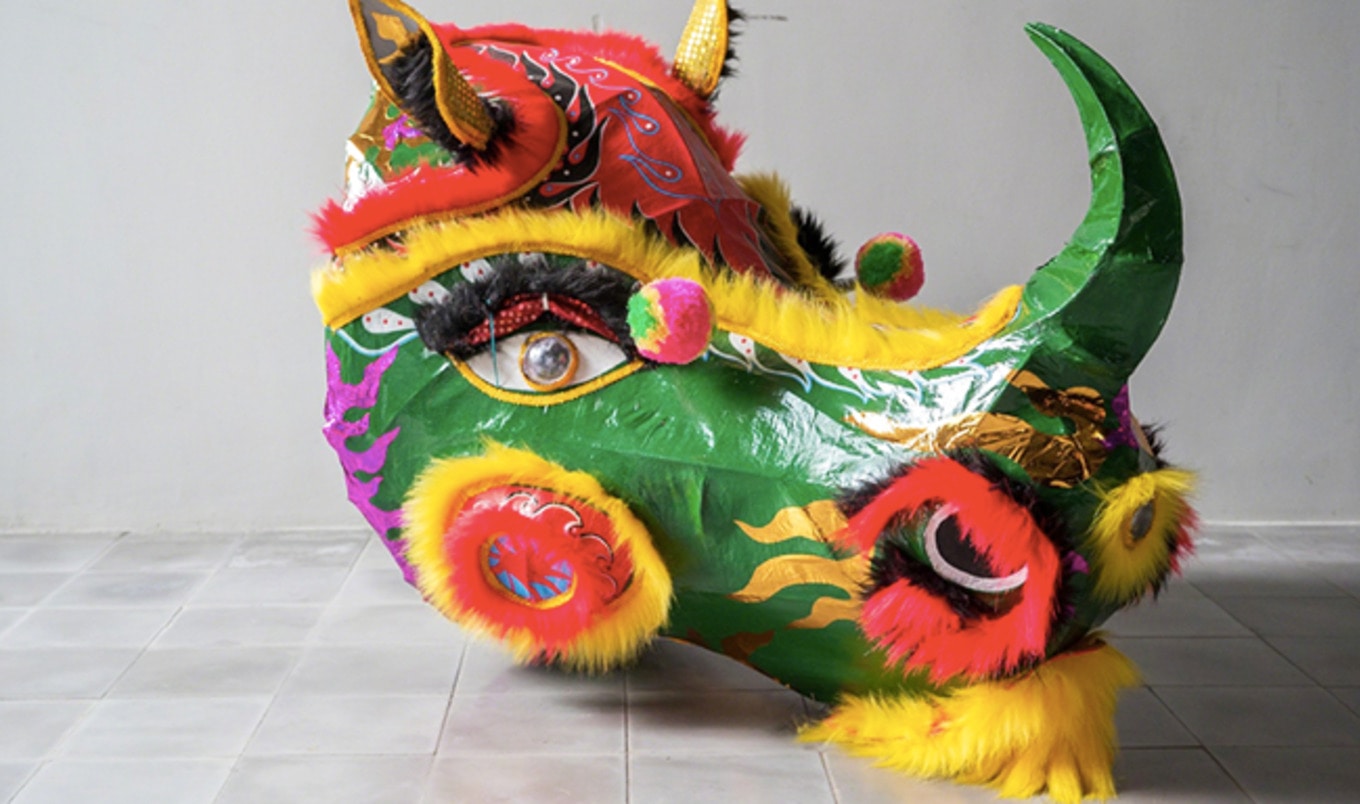 Artist Tuan Andrew Nguyen's solo exhibit in Hong Kong dissects Vietnamese beliefs surrounding the use of rare animals for medicinal purposes.
July 5, 2018
---
A mixed media, animal-centric art exhibit recently debuted in Hong Kong. Vietnamese-American artist and filmmaker Tuan Andrew Nguyen created the "My Ailing Beliefs Can Cure Your Wretched Desires" exhibit to examine Vietnam's complicated, and often destructive, relationship with animals. Nguyen's works were prompted by the killing of the last Javan rhinoceros in 2010 and the large-scale discharge of poison from a factory in central Vietnam in 2016 that killed millions of fish. The exhibit, which includes art and a video installation that were first shown in New York in 2017, dissects the complex systems of Vietnamese beliefs surrounding the healing power of certain animals that have, in part, fuelled the illegal trade of endangered species and threatened their extinction. With the video installation, which features two side-by side screens: one that depicts the biodiverse landscape of Vietnam and another that reveals animal exploitation such as tigers pacing in a cage and cows being slaughtered, Nguyen aims to highlight the hypocrisy of worshiping certain animals while exploiting others. While the art exhibit focuses on Asia, Nguyen said that these practices are also prevalent in Western cultures where consumers fail to make a connection between eating animals and killing them. "I want to implore people to look and to question," Nguyen told South China Morning Post. "I am not even being sarcastic here: the situation is inherently ironic. All I've done is to pull out the different layers." The exhibit will be available for viewing until August 28.
JUST LAUNCHED! Get our 10 Easy Vegan Summer Meals recipe book as a FREE instant download.
JUST LAUNCHED! Get our 10 Easy Vegan Summer Meals recipe book as a FREE instant download.