News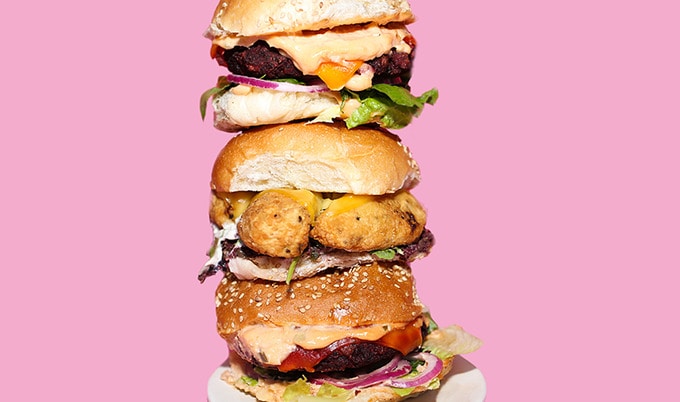 Team Behind Brooklyn's Champs Diner Opens '70s Style Vegan Restaurant
This month, Hartbreakers will be serving up plant-based burgers and salads with a mission of promoting animal and human rights.
August 1, 2018
---
This month, the vegan restaurant group behind Brooklyn-based Champs Diner and Screamer's Pizzeria will open new vegan eatery Hartbreakers in the Bushwick neighborhood of Brooklyn, NY. The restaurant will feature a '70s atmosphere with colorful decor meant to evoke the feeling of entering a family home. While the menu is not yet finalized, the eatery has been testing dishes such as cauliflower tater tots, chicken sandwiches made with seitan, salad bowls, and a varied selection of burgers. Adri Suarez, Marketing Director for Champs Empire, told VegNews that while customers can expect "insanely delicious food," Hartbreakers will also focus on creating a space that promotes both animal and human rights. "As with Champs and Screamer's, Hartbreakers stands for intersectional justice," Suarez said. "We acknowledge the injustice faced by animals as well as the injustice faced by so many people around the world, including those in our local community. Creating a safe space and network of allyship for both human and non-human animals is at the center of our identity."
Let's get FABULOUS! Order your copy of the hot-off-the-press VegNews Guide to Being a Fabulous Vegan — filled with everything you need to know to live a super-fabulous vegan life (including our all-time favorite recipes)!
Order Now