Too many of us know someone whose life has been turned upside down because of cancer. Or heart disease. Or type 2 diabetes. These ailments are among the top 10 leading causes of death in our country year after year, but perhaps the most tragic part is the fact that these diseases are oftentimes thoroughly preventable, and even reversible. Though veganism is certainly no magic cure-all, for many, the switch from a meat-laden diet to one revolving around plants can work wonders. VegNews' annual feature, "Veganism Saved My Life"—available now in the Wellness Issue—features five individuals who were sick and tired of being sick and tired and how veganism saved their lives.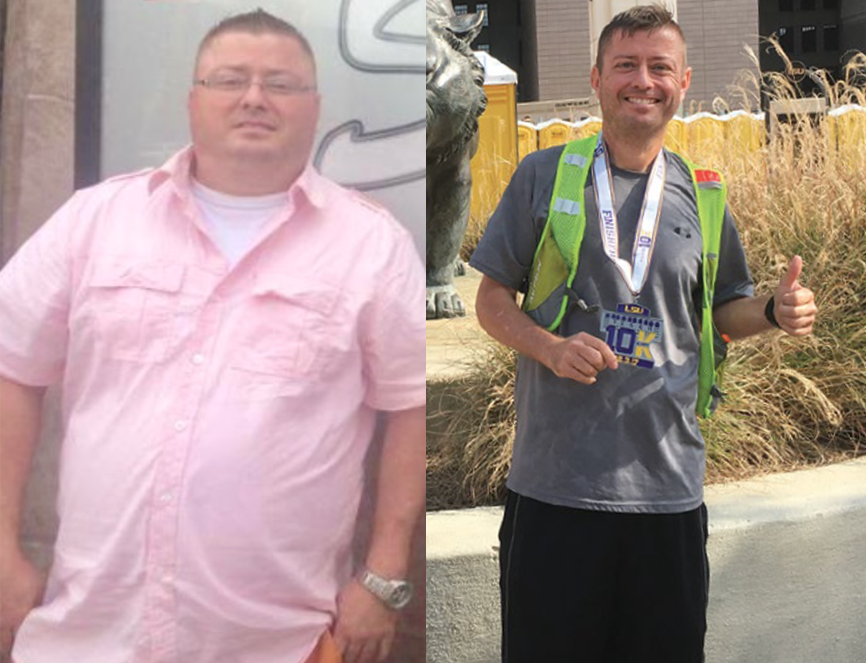 Joshua Turner
Age: 41
Lives in: Thibodaux, LA
Diagnosis: Type 1 diabetes, high blood pressure, high cholesterol, obesity, severe depression
Prognosis: High risk of heart attack and heart disease, early death
After needing to have his life revived not once, but twice—thanks to severely high blood sugar levels due to life-threatening diabetes—Joshua Turner knew he was on borrowed time. Suffering from morbid obesity as well as a host of other ailments that were leaving this doting dad in a severe depression and physical agony, it was a powerful encounter with long-distance runner and old friend Josh LaJaunie (featured in last year's "Veganism Saved My Life"), who had lost 230 pounds, that changed everything. Up until then, Turner had been living a reckless life, turning a blind eye to the the over-abundance of fried junk foods he would regularly consume. Mourning the loss of his mother, who had recently died of a heart attack, Turner was feeling sicker and sicker, and didn't like the road he was on. Inspired by LaJaunie's personal transformation, and in turn allowing his buddy to mentor him on his quest back to health, he slowly started whittling out animal products and junk foods: red meat, then cheese, then diet soda. He started to notice that whenever he'd consume even a small amount of animal products, his blood sugar would be sky-high the next morning. So one day, he cut them out completely. Just two days after making that decision, his blood sugar levels were back to normal, where they have remained. Turner—who has since lost a staggering 100 pounds—knows first-hand that person-to-person advocacy can change the course of one's life, and perhaps even save it. Ever since he found his antidote to the painful symptoms associated with type 1 diabetes and reclaimed his life, Turner inspired his own dad to also go plant-based. And surprising even himself, this vegan ambassador has now pivoted his life to revolve not around fast-food trips, but around running; he's taken to the pavement and the trails, and is not slowing down anytime soon.
"Know you'll make mistakes along the way, but never give up. What matters is what we do with those mistakes."
What Joshua Eats:
Breakfast
Oatmeal with bananas and unsweetened almond milk or Ezekiel bread and powdered peanut butter with fruit
Lunch
Baked potato with black beans and greens
Dinner
An Instapot meal of beans, potatoes, onions, mushrooms, and greens
Dessert
A healthy energy bar
Snacks
Bananas, apples, grapes, watermelon, or oranges
Jasmin Singer is the digital director of VegNews, and documented her own story of how veganism saved her life in her memoir, Always Too Much and Never Enough.