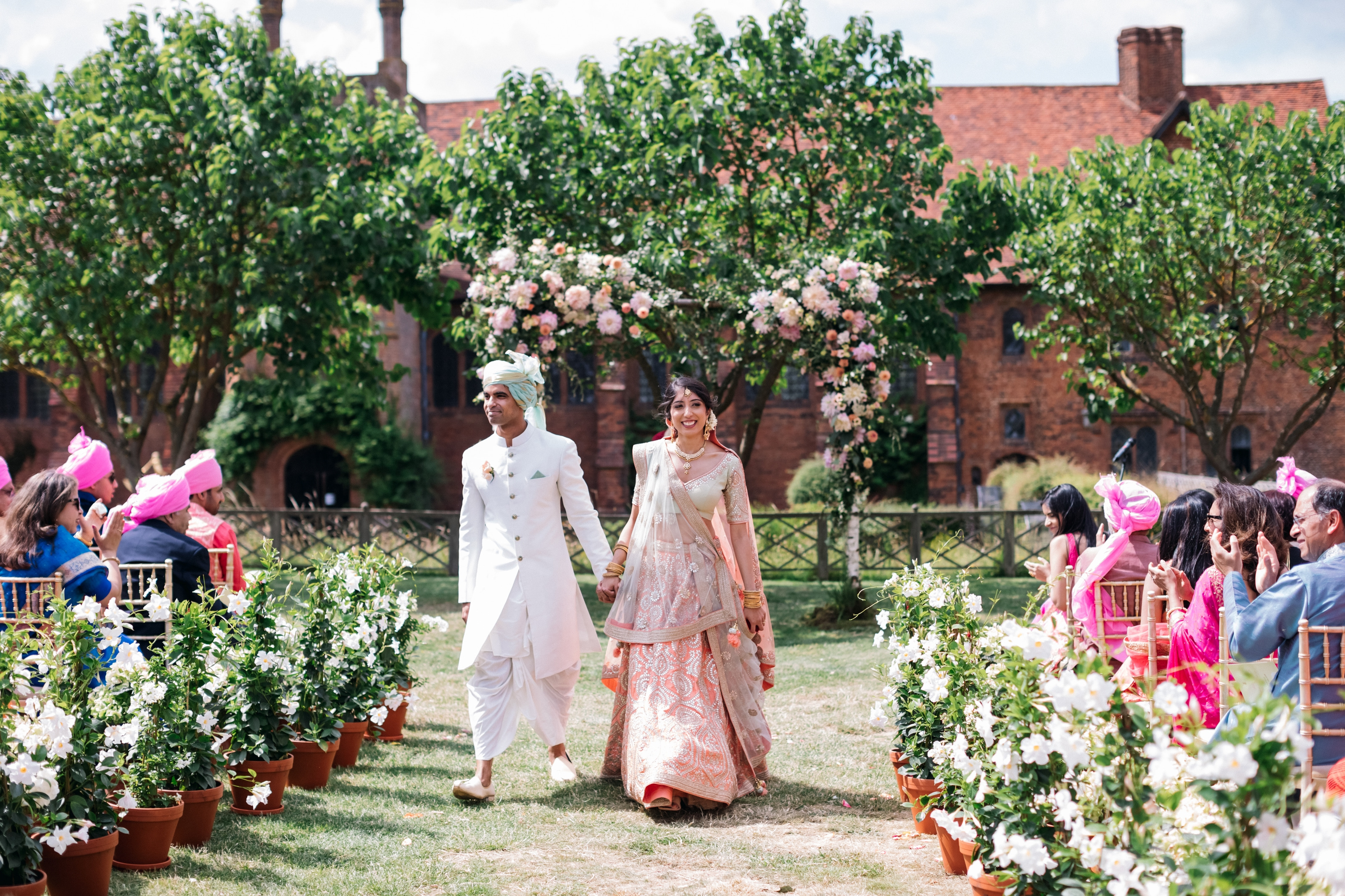 Rohini & Siddhant
When Rohini Bajekal moved from England to India, she knew her life would change. Meeting Siddhant Singh in Mumbai, the reason for her journey became clear. Set in a regal English estate, the pair's dreamy nuptials mingled romantic British sensibilities with the festive spirit of an Indian wedding. Guests danced to Bollywood music as they rode from their hotel on red double-decker buses to the main event. Stepping out at the venue, friends and family hailing from 15 countries were greeted by traditional Indian drummers. Bajekal walked herself down the aisle, donning a traditional Indian ensemble in myriad pastel shades. Following the ceremony, guests in silk-free saris and pink turbans indulged in a magnificent multi-course vegan feast that kept coming.
Where they met:
The two first connected in Mumbai at a Holi party, an annual celebration of love, joy, and springtime that sees revelers covered in brightly colored powders.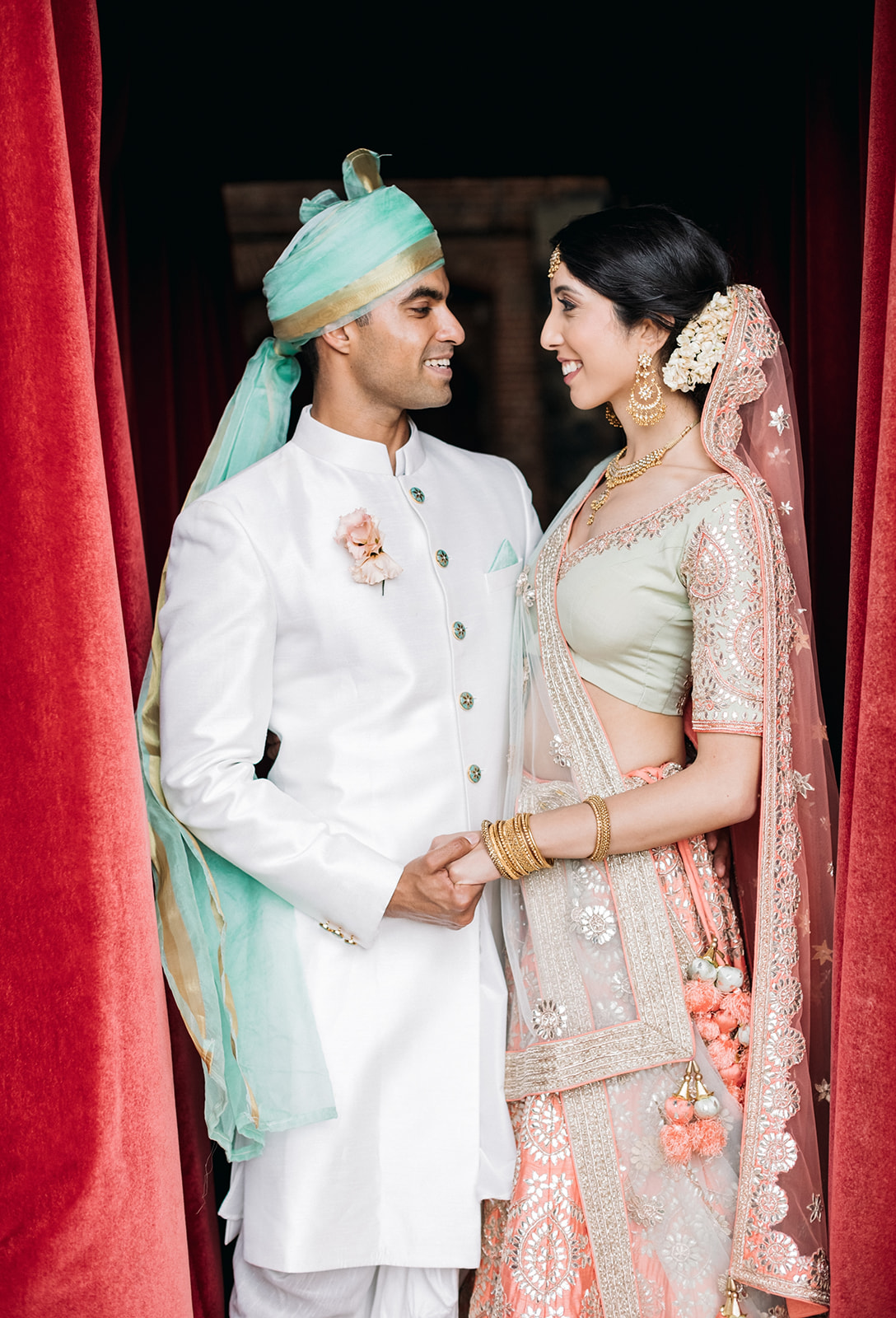 Their love story:
Singh and Bajekal had a "whirlwind courtship," says the bride. Though they tried to go on a trip to Udaipur together as friends, they couldn't deny their deeper feelings, and fell in love surrounded by the city's extravagant palaces and lakes.
The proposal:
While on a trip to Jaipur, Singh booked the entire restaurant inside the iconic 11th Century Amer Fort and proposed to his beloved over dinner.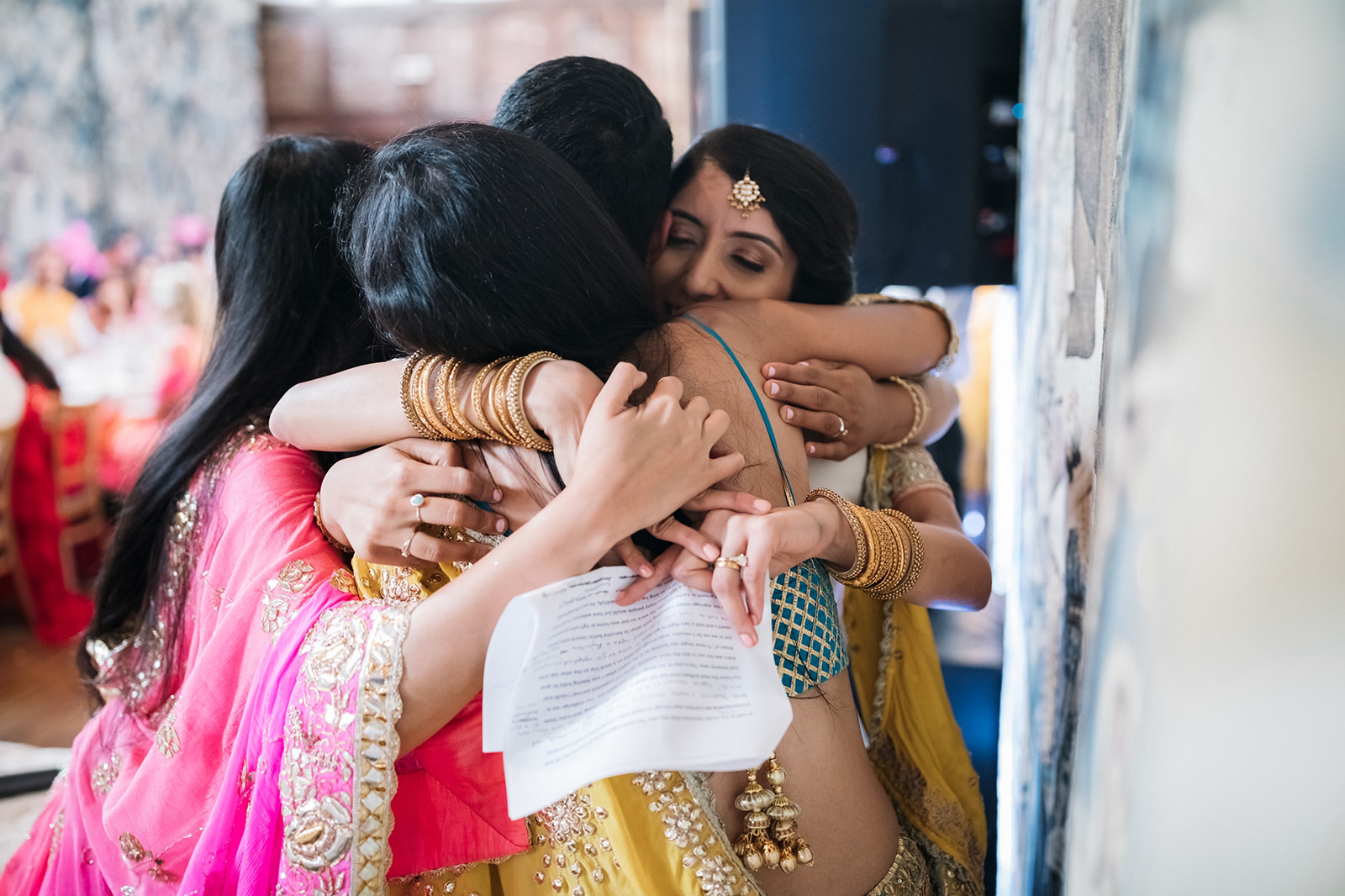 The guest list:
180
The city:
The wedding was held in the small historic English town of Hatfield.
The venue:
Surrounded by acres of meticulously manicured gardens, the wedding took place at the majestic Hatfield House, an historic English estate that served as the childhood home for royalty including King Edward VI and Queen Elizabeth I, and was featured in films from "The Favourite" to "Pride and Prejudice and Zombies."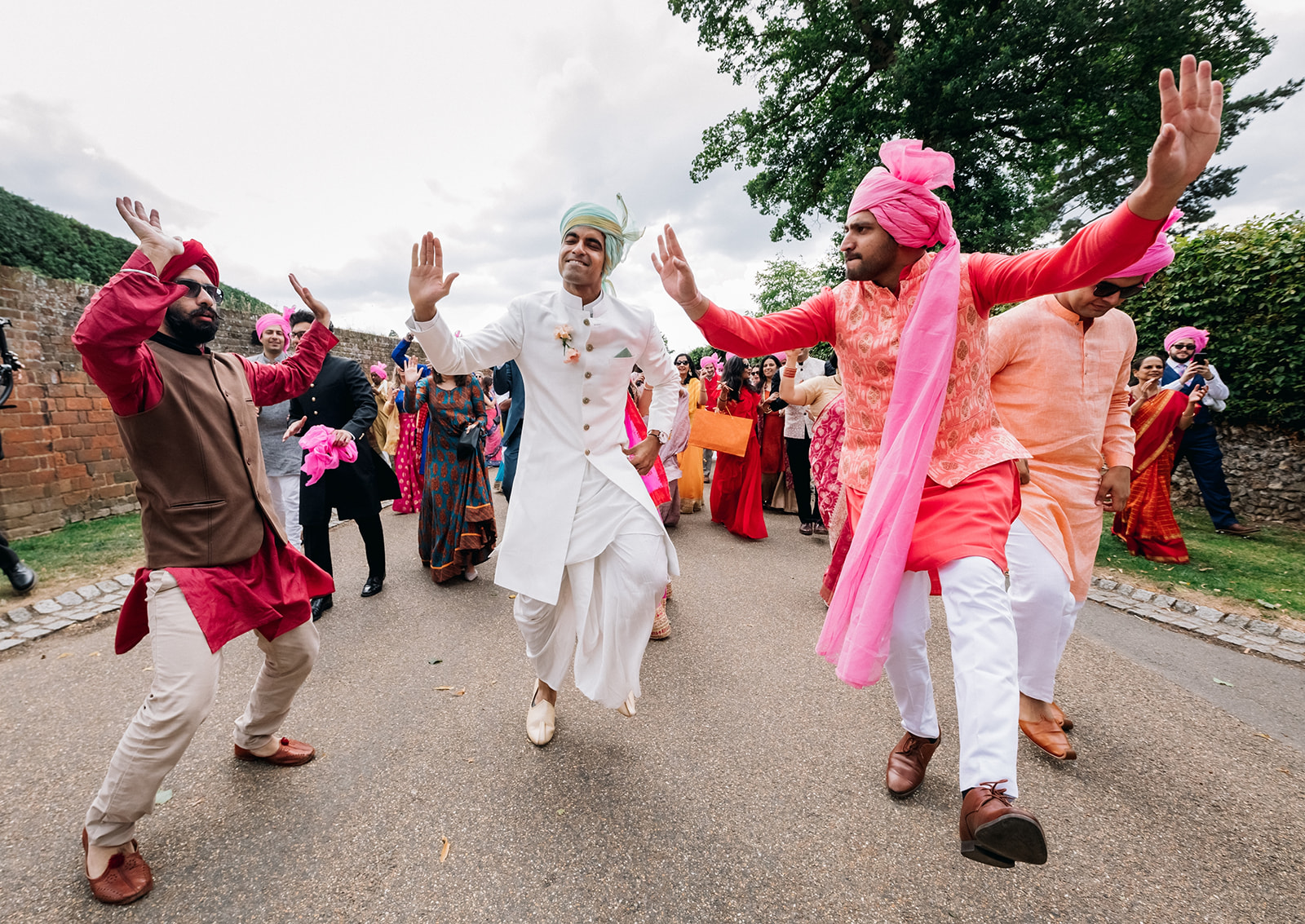 The music:
Following the ceremony, a close friend sang and performed her own keyboard rendition of "Wicked Game" by Chris Isaak.
The décor:
A mixture of English and Indian aesthetics created a visually stunning celebration that mixed vibrant hues with subtle beauty. "I wanted the elegance and intimacy of a British wedding, with the joy, spontaneity, and colors of an Indian wedding," says Bajekal.
The personal touch:
Both personally dedicated to sustainability, the couple designed an eco-conscious celebration, from the potted—not cut—flowers to borrowed jewellery for the "something old" to a commitment to reduce food waste.
Best wedding gift:
Eschewing traditional gifts, instead the couple raised nearly $7,000 in donations from guests for charities in India that work to educate girls and protect animals forced to perform in entertainment.
The honeymoon:
Following a "mini-moon" with friends on the Mediterranean island of Sardinia, the couple are planning a two-week adventure in Chile, where they look forward to soaking in the country's stunning natural beauty during frequent hikes.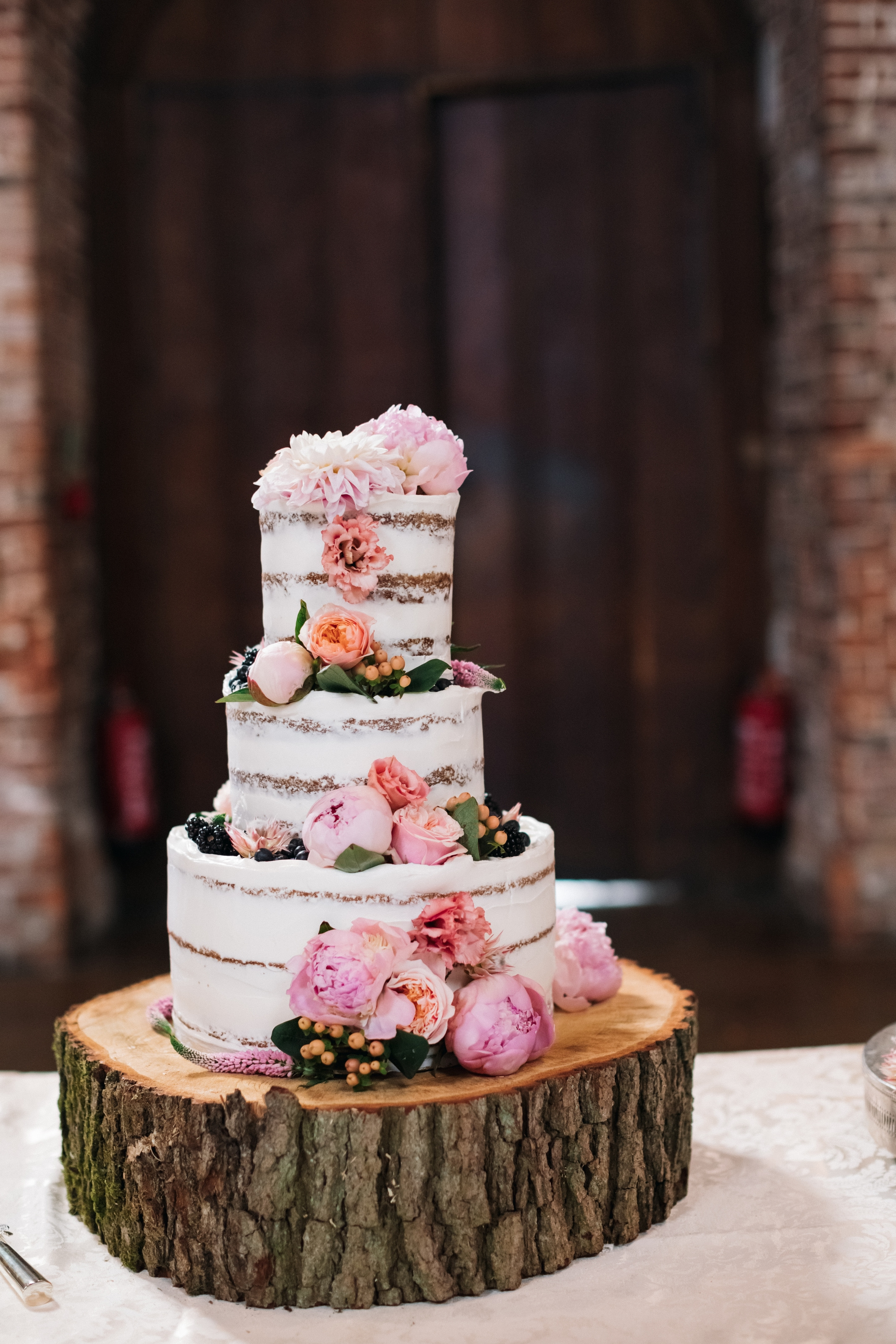 The cake:
A collection of wedding cakes, with one towering at the center, was the menu's grand finale. Flavors included traditional Victoria sponge, zucchini and lemon, blueberry and elderflower, carrot cake, and chocolate—each frosted with vegan olive oil buttercream and decorated with fresh berries and seasonal British flowers.
Goodies from afar:
Each guest at Bajekal and Singh's wedding received a collection of small tokens from India. The groom's family toted the treasures thousands of miles to England so that the couple could offer the epic goodie bags to attendees.
Dishing out compassion:
In honor of elephants, who are sometimes forced into participating in wedding processions in India, the goodie bags included small marble elephants and commemorative plates from Jaipur featuring a picture of the gentle animals.
Sweet send-off:
Guests were gifted with a box of vegan Indian sweets, perfect to enjoy with English tea.
Shine bright:
For the wedding's women guests, an Indian maang tika—a piece of sparkling jewelry that hangs on the forehead—were included among the gifts.



Wedding Menu
Hors d'oeuvres
Crispy okra fries in bamboo cones, smoked eggplant in filo cups, sweet potato chaat with coconut yogurt, masala tofu fritters, and cocktail samosas
Appetizers
Tandoori gobi with tamarind chutney
Grandmother's golden beetroot tikki with cranberry chutney
Peppers stuffed with potatoes, cashews, raisins, and onions
Main Courses
Kathal Ki Sabzi
Jackfruit simmered in a tomato and onion gravy
Sweet Potato Channa Curry
Creamy coconut curry with chickpeas and sweet potatoes
Green Moong Dal
Dhaba-style green moong lentils and citrus
Baingan Ka Bharta
Smoked eggplant with burnt garlic, pounded chilli, and tomatoes
Pilau Rice
Iranian spice-infused basmati rice
Desserts
Motichoor Laddoo
Pearls of gram flour soaked in sugar syrup
Kheer rice pudding with cardamom, pistachios, and saffron
Tandoori pineapple with lemon sorbet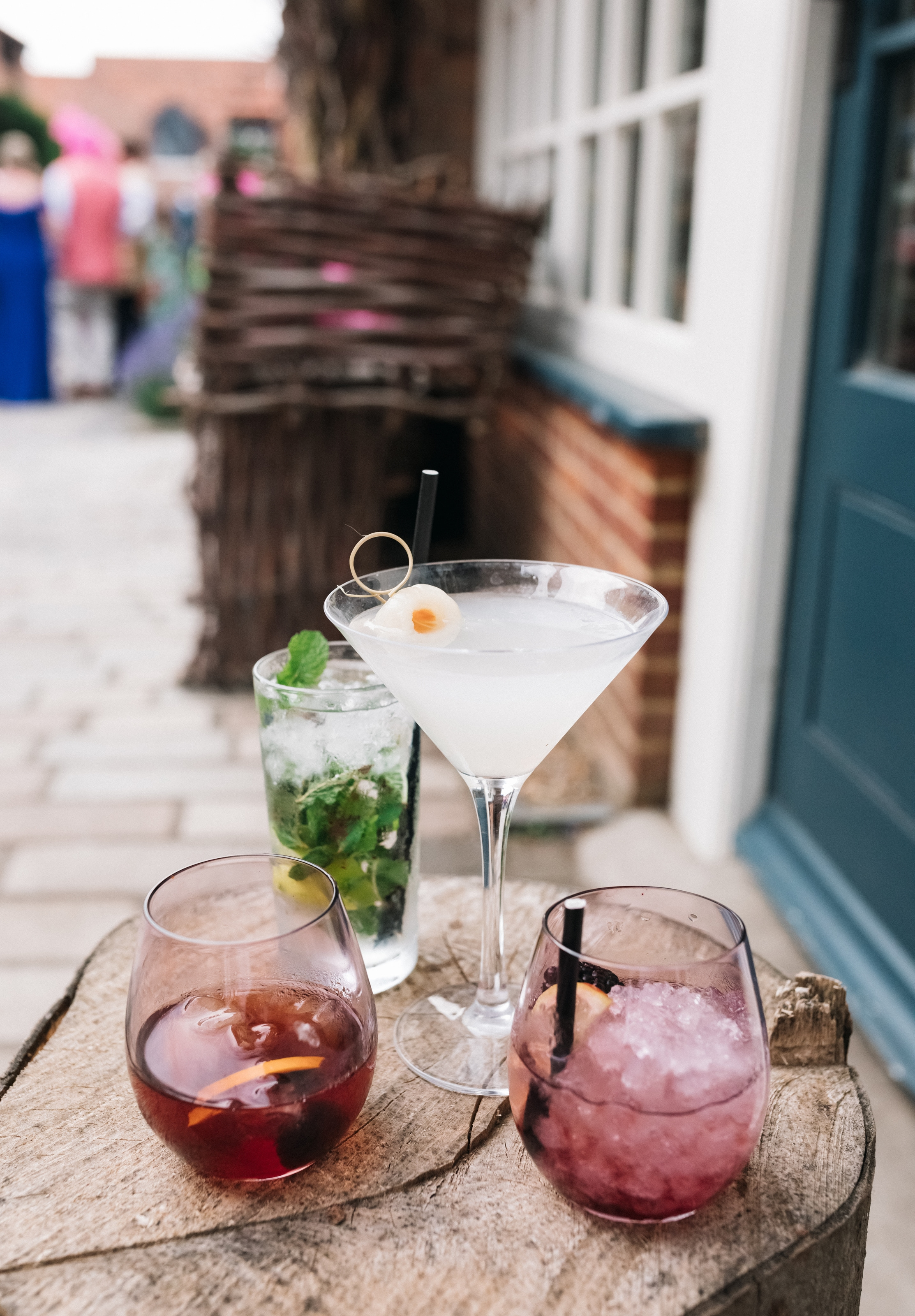 Late-Night Thai Eats
Thai green curry, cashew nut stir-fry, pad Thai, vegetable spring rolls, and green mango salad
The Drinks
Cocktails and mocktails including Moscow mules, English Brambles, lychee martinis, and masala lemonade
Want more vegan weddings? Purchase our special wedding issue featuring Rohini and Siddhant's vegan wedding! Check out all of our 2020 vegan wedding couples here, 2019 couples here, 2018 couples here, 2017 couples here, our 2016 couples here, and our 2014 couples here!
Maya Gottfried is a relationship expert and the author of Vegan Love: Dating and Partnering for the Cruelty-Free Gal.
JUST LAUNCHED! Get our 10 Easy Vegan Summer Meals recipe book as a FREE instant download.
JUST LAUNCHED! Get our 10 Easy Vegan Summer Meals recipe book as a FREE instant download.