Prince Charles of Wales is an advocate of reducing the consumption of animal products to fight the climate crisis. During a recent interview with the BBC, Prince Charles discussed the environmental crisis and what people can do to live more sustainably. "The business of what we eat, of course, is important," Prince Charles said.
Globally, animal agriculture accounts for 14.5 to 16.5 percent of all anthropomorphic greenhouse gas emissions. To do his part in slashing emissions, Prince Charles reduced his consumption of animal products and does not eat meat two days per week and abstains from dairy for one day, weekly. "Now, I mean [reducing the consumption of animal products] is one way to do it—if more did that you would reduce a lot of the pressure on the environment and everything else," he said.
Prince Charles explained that the source of animal products and quantity consumed is important in harm reduction. "So if it's grass-based and from the right breeds, you know if it is better quality but eaten less often," he said concerning meat. "That approach to farming is less damaging than the industrialised approach with intensive everything, and causing huge pressures and damage." And while this is a popular sentiment, two thirds of the world's meat is factory farmed, meaning that the average meat consumer is buying (and often can only afford) products that support environmental destruction.
Prince Charles also expressed his understanding of the frustrations that younger people, including vegan climate activist Greta Thunberg, were feeling with world leaders taking little action to fight the climate crisis. "All these young people feel nothing is ever happening so of course, they're going to get frustrated," he said. "I totally understand because nobody would listen and they see their future being totally destroyed."
The Prince of Wales is hopeful that the upcoming COP26 climate summit in Glasgow will be a "last chance saloon" for implementing policies to mitigate the climate crisis.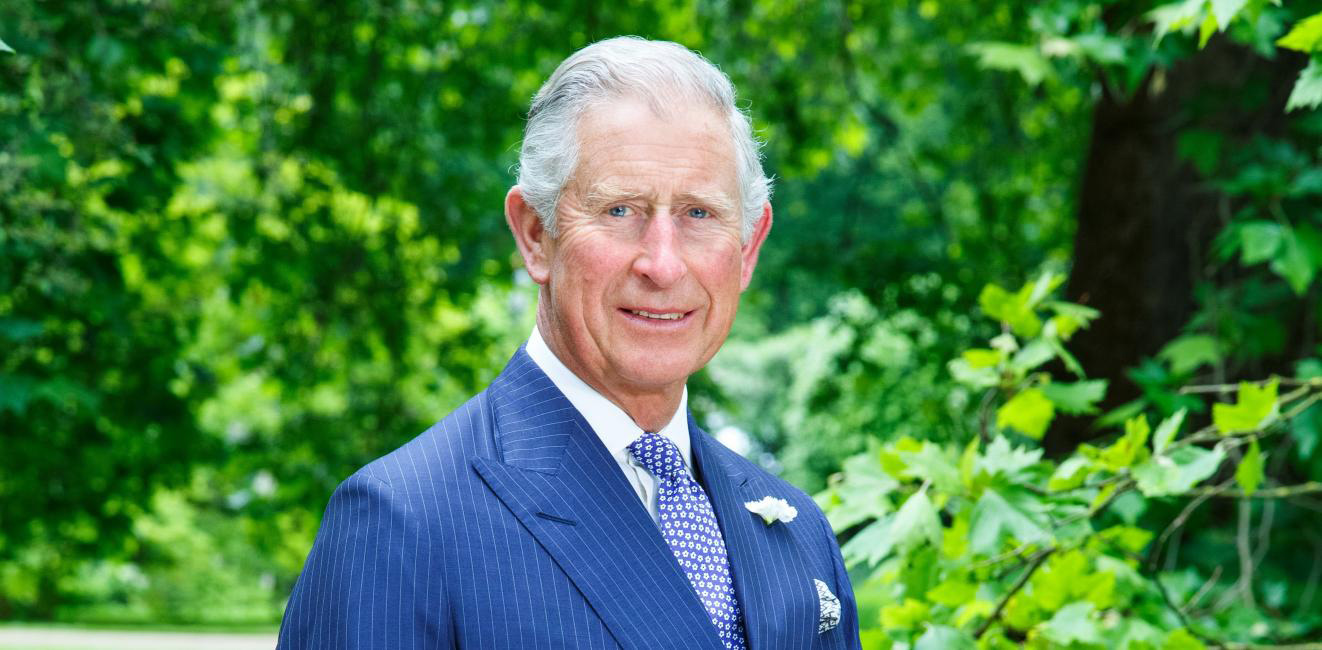 The royal family's take on plant-based
With its Sunday Roasts and pork pies, traditional British cuisine heavily revolves around animal products but that may soon change. Over the course of the last decade, Britons have reduced their meat consumption by 17 percent according to new data published in The Lancet Planetary Health. And certain royals are taking note.
In 2019, Princess Beatrice of York was rumored to go vegan, according to tabloid The Mail on Sunday. She also planned a lavish plant-based feast for her 31st birthday party, which was catered by London-based The Admirable Crichton and included a vegan cake.
Before she became the Duchess of Sussex, then actress Meghan Markle followed a primarily plant-based diet. "When I'm filming, I'm conscious of what I eat," she told Best Health magazine. "I try to eat vegan during the week and then have a little bit more flexibility with what I dig into on the weekends." Since leaving the royal family last year, Markle and Prince Harry have built a sanctuary for rescued, factory-farmed chickens at their Montecito, CA home. In a March interview with Oprah Winfrey (their neighbor in Montecito, CA), Markle shared that the chickens live in a coop with a sign that reads "Archie's Chick Inn, Established 2021"—named after the couple's son Archie.
While Her Majesty Queen Elizabeth II has not publically supported plant-based eating the way other royals have, she did recently denounce fur. In 2019, the Queen of England's official stylist Angela Kelly revealed the change in her memoir, stating, "If Her Majesty is due to attend an engagement in particularly cold weather, from 2019 onwards fake fur will be used to make sure she stays warm."
For more about vegan royalty, read:
Vegan Prince Khaled Bin Alwaleed Talks Ethical Business
Vegan Prince Selected As Royal Wedding Photographer
Vegan Rumors Swirl As Royal Family Welcomes Baby Archie