Starting October 20, vegan lamb will be available at all four locations of Souvla, a beloved San Francisco Bay Area Greek restaurant. Made by local startup Black Sheep Foods (BSF), the vegan lamb will be added as a fifth protein option next to existing lamb, pork, chicken, and roasted white sweet potato. Made with a base of pea protein and patent-pending flavor compounds, Black Sheep Lamb will be available in bite-sized pieces and can be ordered as part of Souvla's signature sandwiches and salads.
The simple menu at Souvla has not changed much (or at all) since it opened in 2014 until now. "Since our inception, we have intentionally never changed the menu, so this is a monumental, forward-thinking moment for Souvla," Charles Bililies, Souvla's Founder and CEO, said in a statement. "We had yet to find a plant-based meat that made sense for our restaurants, but when we tried Black Sheep Foods, we felt it was the right moment to add a plant-based offering to our menu. This will expand upon our vegetarian offerings, which we're excited to offer our guests."
This launch represents BSF's first product debut and its vegan lamb will be on the menu at all Souvla restaurants. The innovative vegan meat will also be available for local delivery (through Caviar and DoorDash) and national delivery through Souvla's Goldbelly kits. Additionally, Bililies will continue his relationship with the startup by joining BSF as an advisor.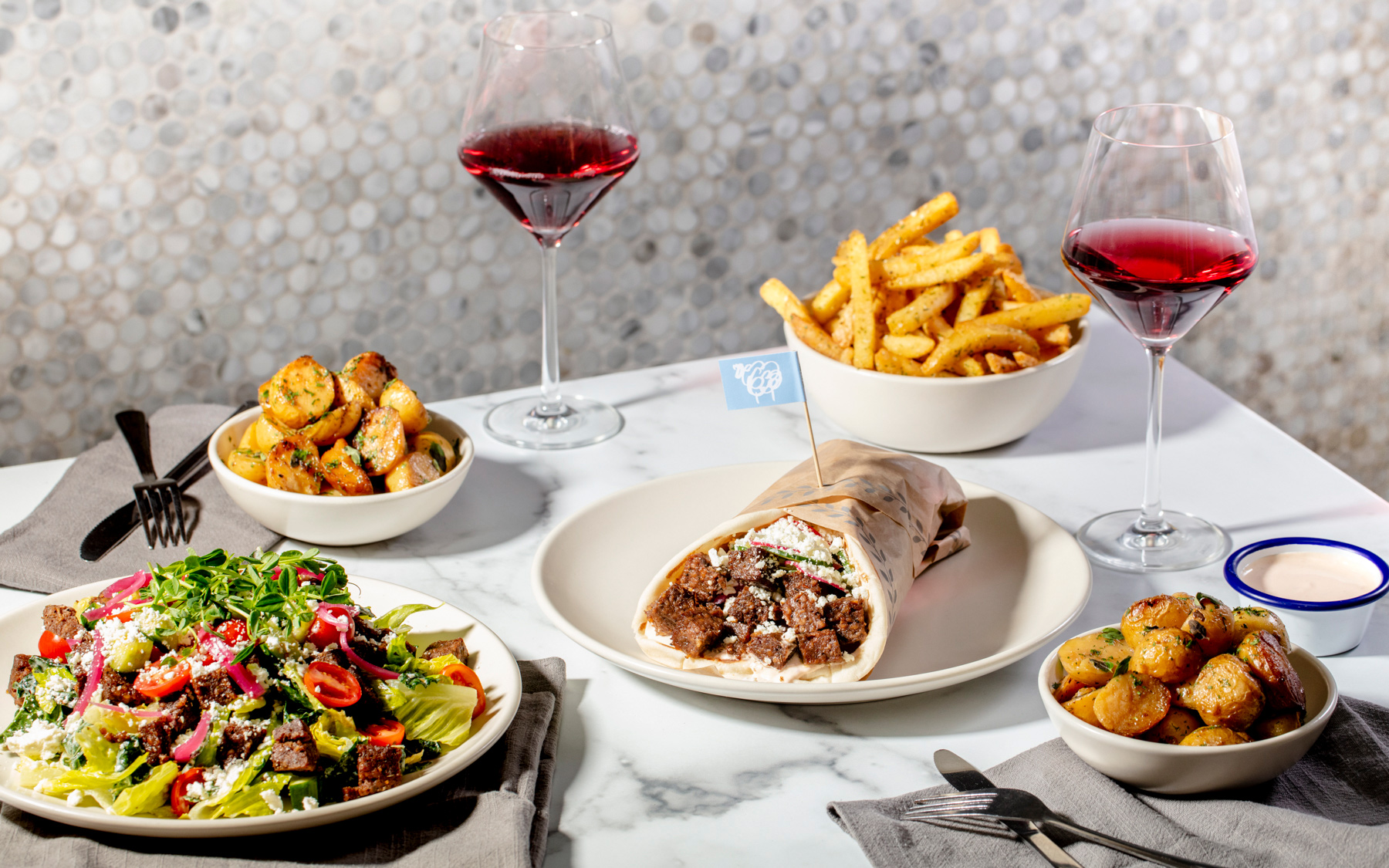 Vegan lamb: the first step to democratizing heritage breeds
Founded by tech entrepreneur Sunny Kumar and biochemist Ismael Montanez, the concept for BSF arose in 2019. While companies such as Beyond Meat and Impossible Foods have nailed plant-based beef, pork, and chicken, BSF aims to fill a white space in the plant-based industry by recreating meat from heritage animal breeds starting with Black Sheep Lamb—which was inspired by Tunis, a New Zealand lamb variety.
By creating plant-based versions of these heritage breeds, BSF is also democratizing wild game meat—which is often inaccessible to most consumers due to its rarity and resulting high price. "Our eating habits are supply chain led, meaning we eat animals that grow the fastest, not those that are the tastiest," Kumar said in a statement. "At Black Sheep Foods, we want to speed up the adoption of plant-based meats by making plant-based alternatives tastier than commercial animal meat, not just mimicking them."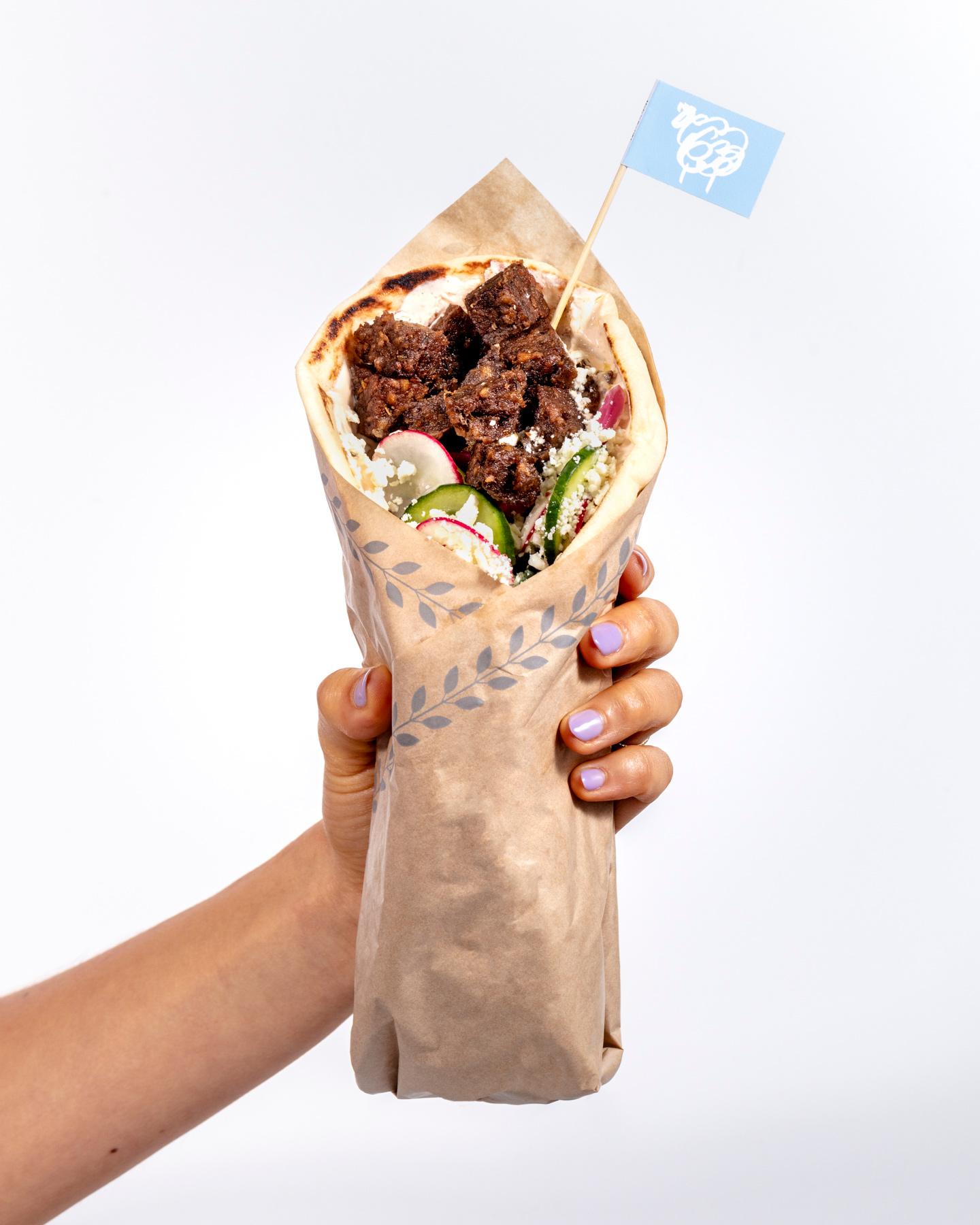 In partnership with chef Jason Dickerson, BSF spent two years perfecting its vegan lamb through analytical chemistry, rebuilding the flavor profile of the gamey meat from the ground up. The result is a vegan lamb that carries the same gamey flavor and texture of its animal counterpart without the need to slaughter a lamb. In addition to being a cruelty-free lamb option, Black Sheep Lamb is much more environmentally friendly and uses 98-percent less land, produces 95-percent fewer carbon emissions, and consumes half as much water compared to commercially raised lamb.
After its exclusive launch at Souvla, BSF will expand its vegan lamb to other Bay Area restaurants in six weeks.
For more about plant-based meat innovations, read:
Grocery Chain Iceland Launches Vegan Lamb Kofta And Pulled Pork
This Vegan Meat Is Made with Microbes Found in Yellowstone Park
3D Printed Vegan Steak Coming To Market In 2021