British Columbia is beginning a process to permanently phase out its mink fur farming industry. The new policy includes a ban on farming live minks, breeding, and selling mink pelts. The phase out means that by April 2023 there will be a ban on live minks on farms, and by 2025 all operations will cease completely, including the selling of mink fur. There are currently nine operating mink farms in the province.
The decision was made because of the public health threat of COVID-19 on mink farms. Data from the BC Centre for Disease Control identified the potential for the COVID-19 virus to mutate in mink and be passed back to people, along with additional concerns that mutations could have an impact on vaccine effectiveness.
"This decision follows the recommendations of public health officials and infectious disease experts about managing the threat of the virus for workers at the farms and the broader public," Lana Popham, Minister of Agriculture, Food and Fisheries, said in a statement. "Our government will work with affected farmers and workers to help them pursue other farming, business, or job opportunities that support their families."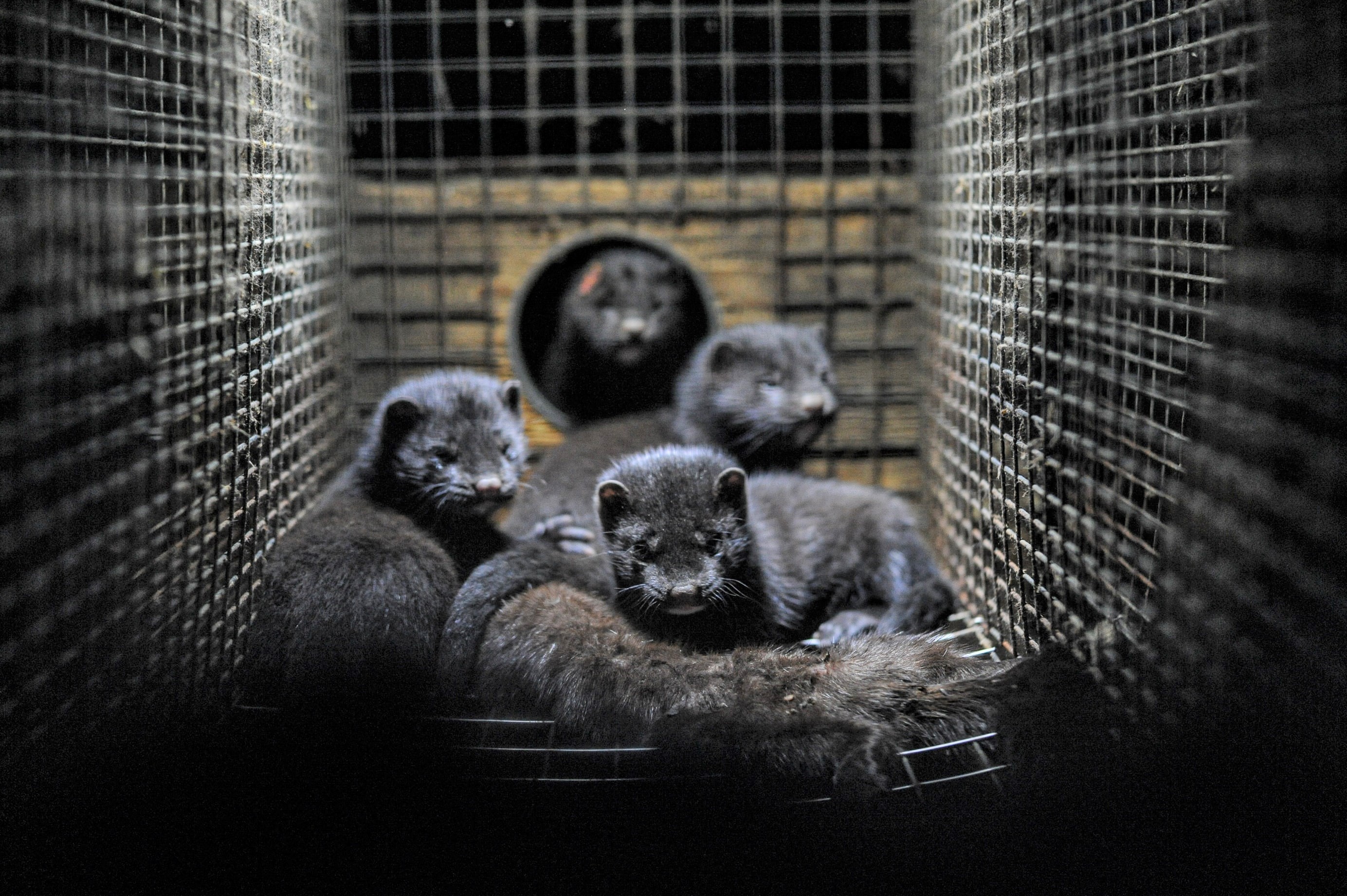 Mink test positive for COVID-19
Earlier this year, mink and workers at several BC mink farms tested positive for COVID-19. There was also an incident in which infected mink escaped from a quarantined facility, prompting concerns about the potential of virus transmission to wild animals. In response to the incidents, the provincial health officer placed restrictions on farms, including suspending any new mink farms and capping the number of animals at existing farms.
Since then, public health officials have continued to express concerns about allowing the farms to continue breeding. The concerns include the ongoing persistence of infected mink and workers at farms and the risk of transmitting the virus to the public; the threat of the highly transmissible Delta variant being introduced in mink farms; and the potential transmission of COVID-19 from escaped mink to wild animals, which could also pose a risk to public health.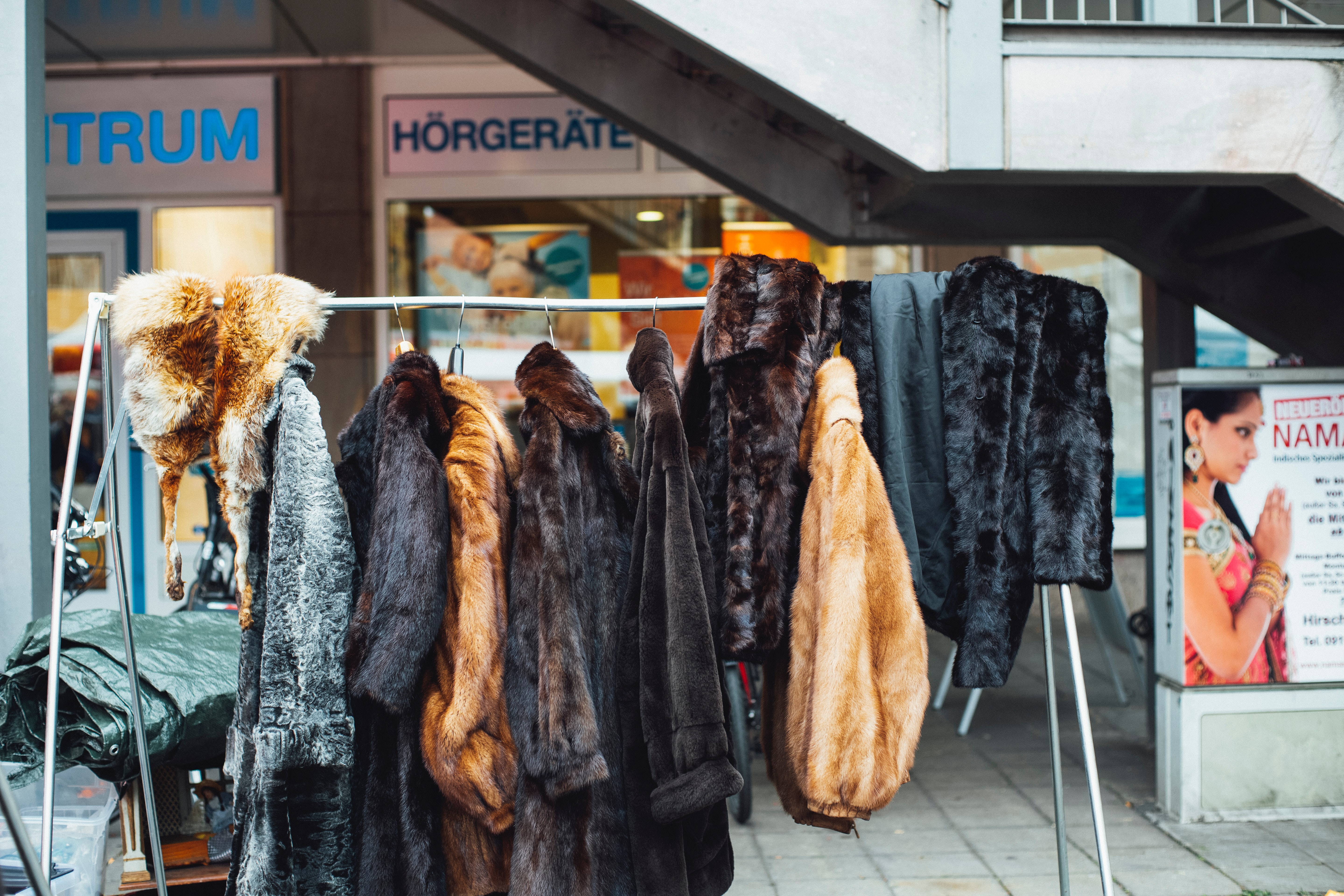 Fur ban saves animals' lives
In addition to protecting public health, the landmark decision to ban mink farming in BC will also save hundreds of thousands of animals from a life of misery. "Mink farming is exceptionally cruel, intensively confining highly intelligent, semi-aquatic wild animals, and denying them their most basic of needs," Rebecca Aldworth, executive director of Humane Society International/Canada, said in a statement. "The COVID-19 pandemic has redefined our relationship with animals and our environment, calling into question many formerly accepted practices. In protecting both people and mink, the BC government has shown tremendous leadership and set an important example for the rest of the nation to follow."
With the announcement to phase out its mink fur farming industry, the BC government also noted that it will work with farmers and workers to support them in transitioning to new agricultural jobs or to other trades or careers. The farmers will also be eligible for benefits through existing government-funded income-protection programs to assist them through the transition.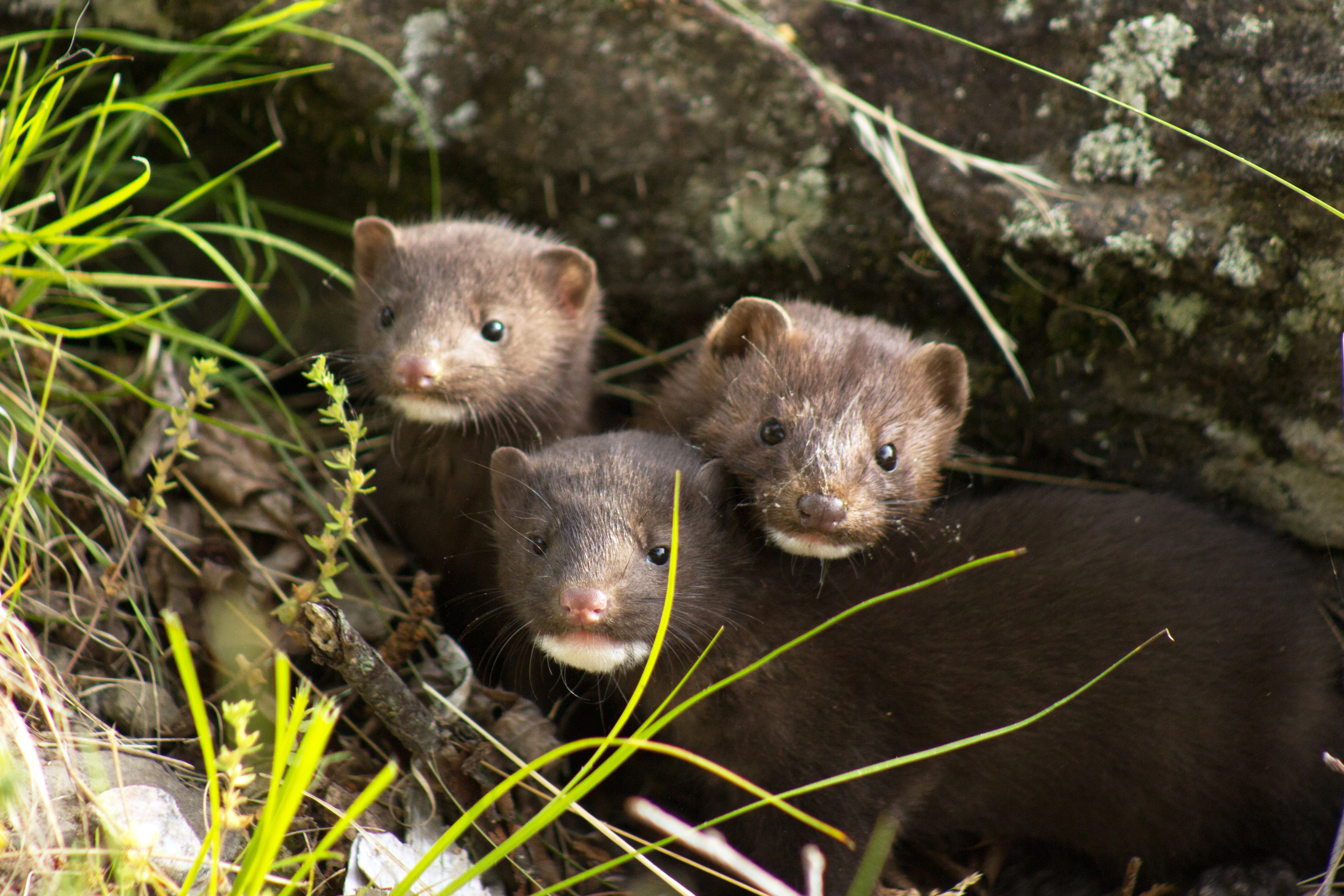 COVID-19 affects mink farms around the world
Over the last 18 months, mink on almost 450 mink fur farms across 12 countries have been found infected with COVID-19, leading to mass culls of millions of minks. Some of those countries were also prompted to temporarily suspend mink fur farming to try to stop the spread of the virus. In Denmark, a mutated strain of COVID-19 passed from farmed mink to humans, and the country's prime minister ordered the killing of all mink on fur farms in an effort to contain the spread of the virus. Sweden also suspended mink fur farming for the duration of 2021 in an effort to stop the spread of the virus after COVID-19 was found on 13 of the country's approximately 40 mink farms.
Stateside, there have been several COVID-19 cases on mink farms in Oregon, Utah, and Michigan, with one case of a mink escaping from a farm under quarantine, similar to what occurred in BC. In July, a bipartisan proposal was introduced in the US House that would ban the farming of mink fur in the country in an effort to stem possible mutations of COVID-19. The bill, introduced by Reps. Rosa DeLauro (D-Conn) and Nancy Mace (R-SC), would prohibit the import, export, transport, sale, or purchase of mink in the United States.
BC is the latest member of a growing list of nations and territories—including the United Kingdom, France, Luxembourg, Slovakia, and the Netherlands—that have taken decisive action to stop fur farming altogether due to serious public health and animal welfare concerns.
For more on fur bans, read:
Legislation to Ban Fur Was Just Introduced in Oregon

Saks Fifth Avenue Just Banned Fur

Israel Just Became the First Country in the World to Ban Fur