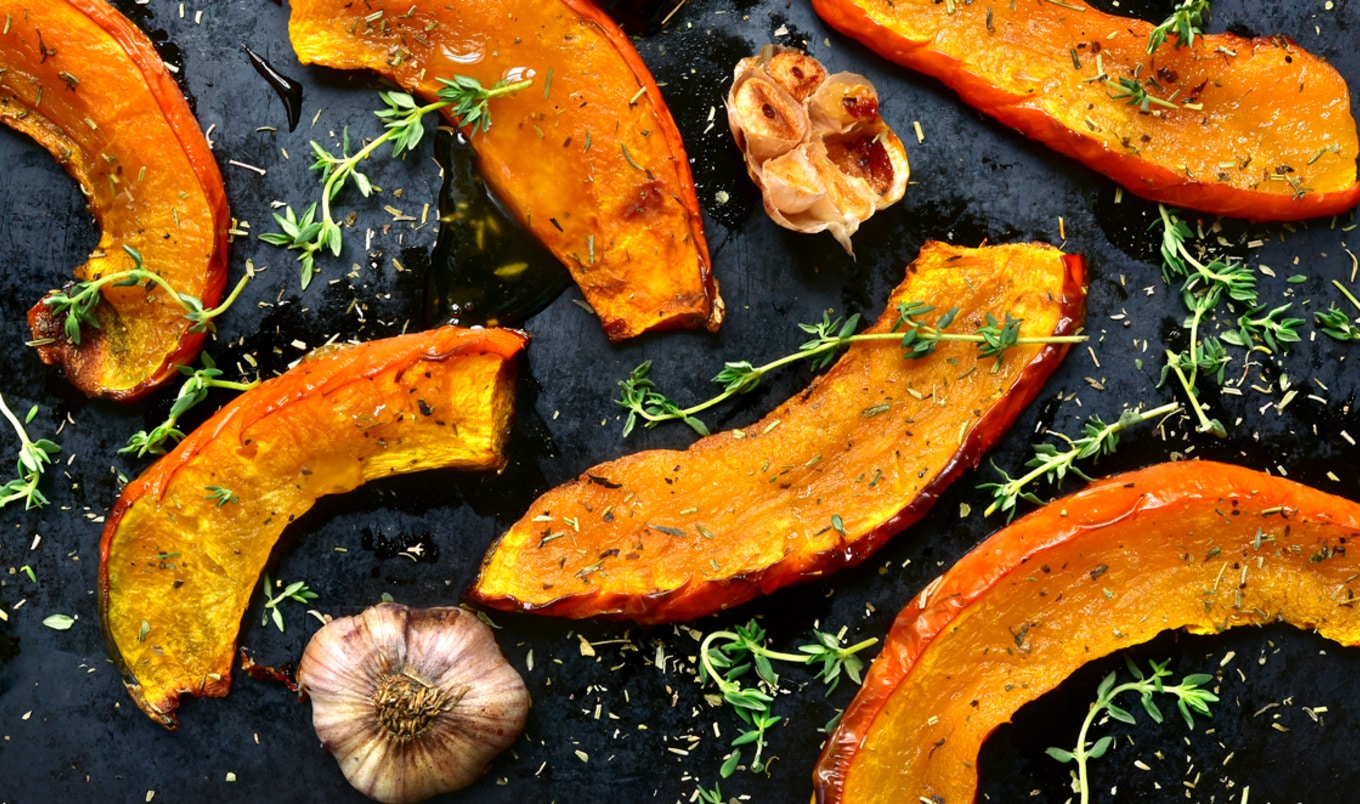 We give you the lowdown on the fall pumpkin craze, including five seasonal recipes you'll be dying to dig into.
November 1, 2021
It's that time of year when every gloved hand holds a pumpkin-spiced latte, bellies are filled with pumpkin muffins and scones, and the ubiquitous orange orbs fill grocery store aisles and adorn your next-door neighbor's stoop. But how are we enjoying pumpkin, plant-based style? Herald the autumn and kick-start the annual pumpkin craze with these five festive recipes.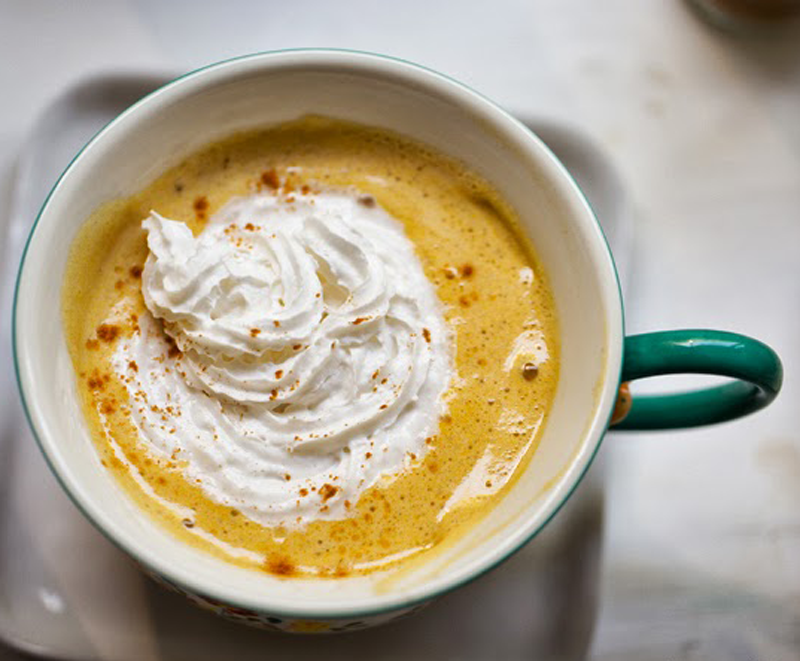 Healthy Happy Life
1 Hot Pumpkin Mug
Healthy Happy Life blogger Kathy Patalsky veganizes coffee house giant Starbucks' iconic Pumpkin Spiced Latte. Savory and sweet with a hint of nutmeg and cinnamon, Patalsky does her own take on this steamy fall treat—vegan whipped cream and all!
Find the recipe here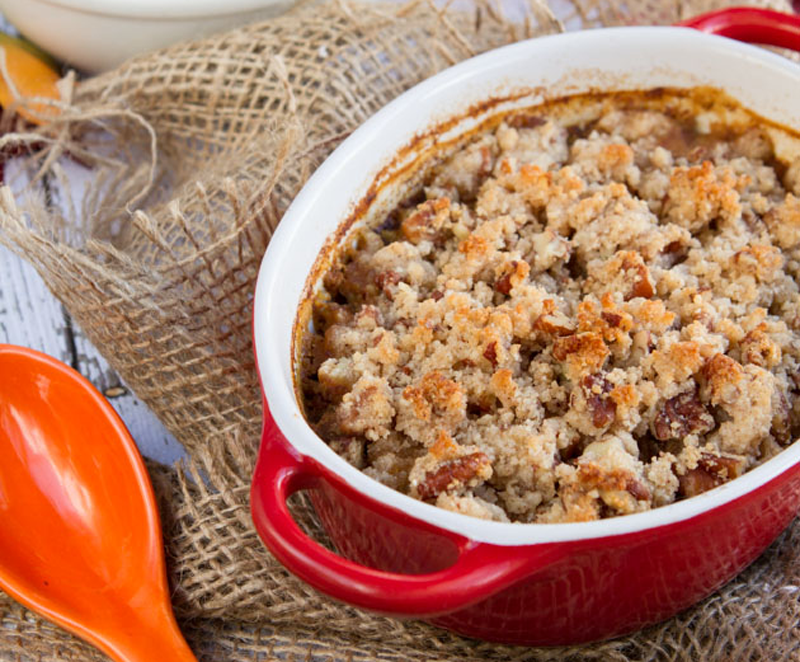 Healthful Pursuit
2 Pumpkin Spiced Latte Quinoa Breakfast Casserole
We're big fans of quinoa, and this morning dish from food blog Healthful Pursuit is as festive as they come. What better way to accompany your vegan pumpkin latte than with a complimentary breakfast casserole?
Find the recipe here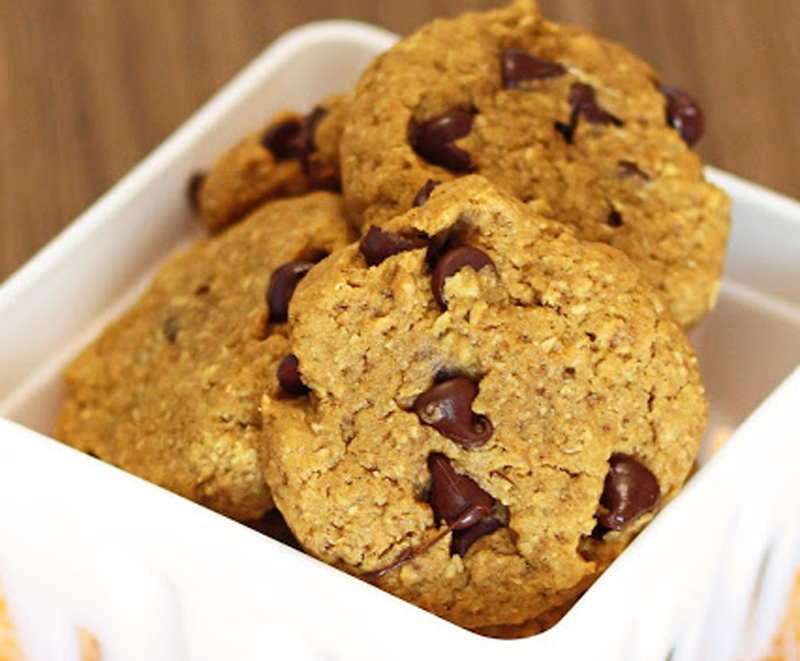 Sarah Bakes Gluten Free
3 Gluten-Free Pumpkin Chocolate Chip Cookies
If there's anything we love year-round, it's the classic chocolate chip cookie. But once fall hits, what's better than adding some pumpkin goodness to the ooey-gooey sweetness? Plus, this Sarah Bakes Gluten Free recipe from gluten-free baker Sarah Hornacek keeps the pesky allergen at bay.
Find the recipe here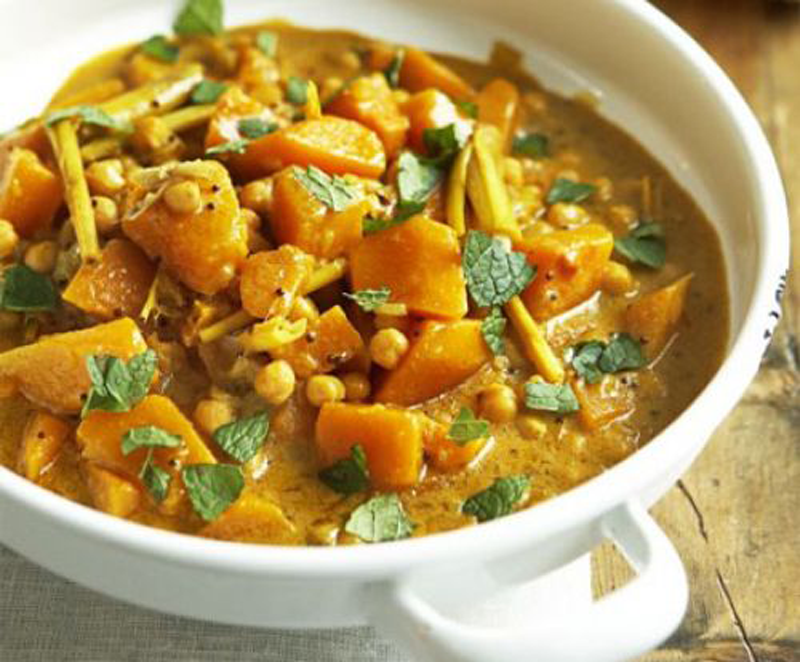 Good Food
4 Pumpkin Curry with Chickpeas
Why not make an entire day's menu while we're at it? This pumpkin curry dish from Good Food is a perfect hearty, warm dinner for the cooler temperatures. The alluring aroma of lemongrass and cardamom is enough to affectionately usher in autumn, one spoonful at a time.
Find the recipe here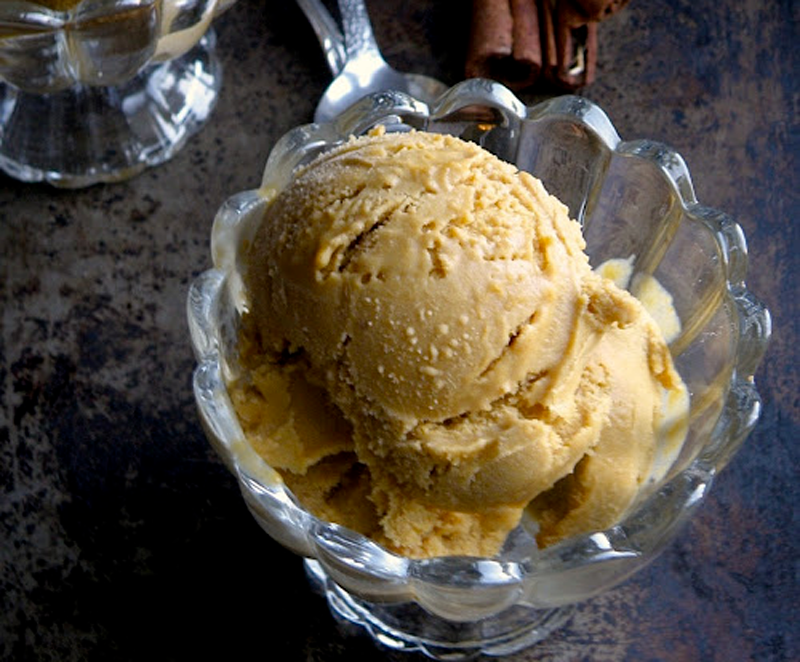 A Calculated Whisk
5 Gluten-Free Pumpkin Spice Ice Cream
Summer may be over, but we still welcome any chance we get to dig into a big bowl of soft serve—so imagine our excitement at this Pumpkin Spice Ice Cream recipe from A Calculated Whisk. It's official, we'll be starting our day with a Pumpkin Spiced Latte and ending it with a scoop of Pumpkin Spice Ice Cream. Hello pumpkin season, we've missed you!
Find the recipe here
For more vegan pumpkin recipes, read:
Vegan Cashew Cream Pumpkin Pasta
Vegan Creamy Pumpkin Risotto
Creamy Vegan Pumpkin Spice Chai Lattes
JUST LAUNCHED! Get our 10 Easy Vegan Summer Meals recipe book as a FREE instant download.
JUST LAUNCHED! Get our 10 Easy Vegan Summer Meals recipe book as a FREE instant download.