Seattle-based vegan baker Lara de la Rosa recently launched a campaign on crowdfunding site GoFundMe to open Casa del Xoloitzcuintle (Case del Xolo), a vegan bakery and Latinx social justice café. Founder of Seattle's vegan bakery Lazy Cow Bakery, de la Rosa's mission to make veganism easy and affordable for the masses while advocating for social justice is the driving force behind Casa del Xolo.
While the café menu will feature Lazy Cow Bakery's cakes along with new sweet treats such as macaroons and croissants, de la Rosa is most excited about the new savory items currently in development. "We are currently testing quiche recipes," de la Rosa told VegNews. "There's just something about cheesy, herby roasted vegetables in a fluffy egg filling. I promise our quiche will be just as satisfying but with none of the animal exploitation."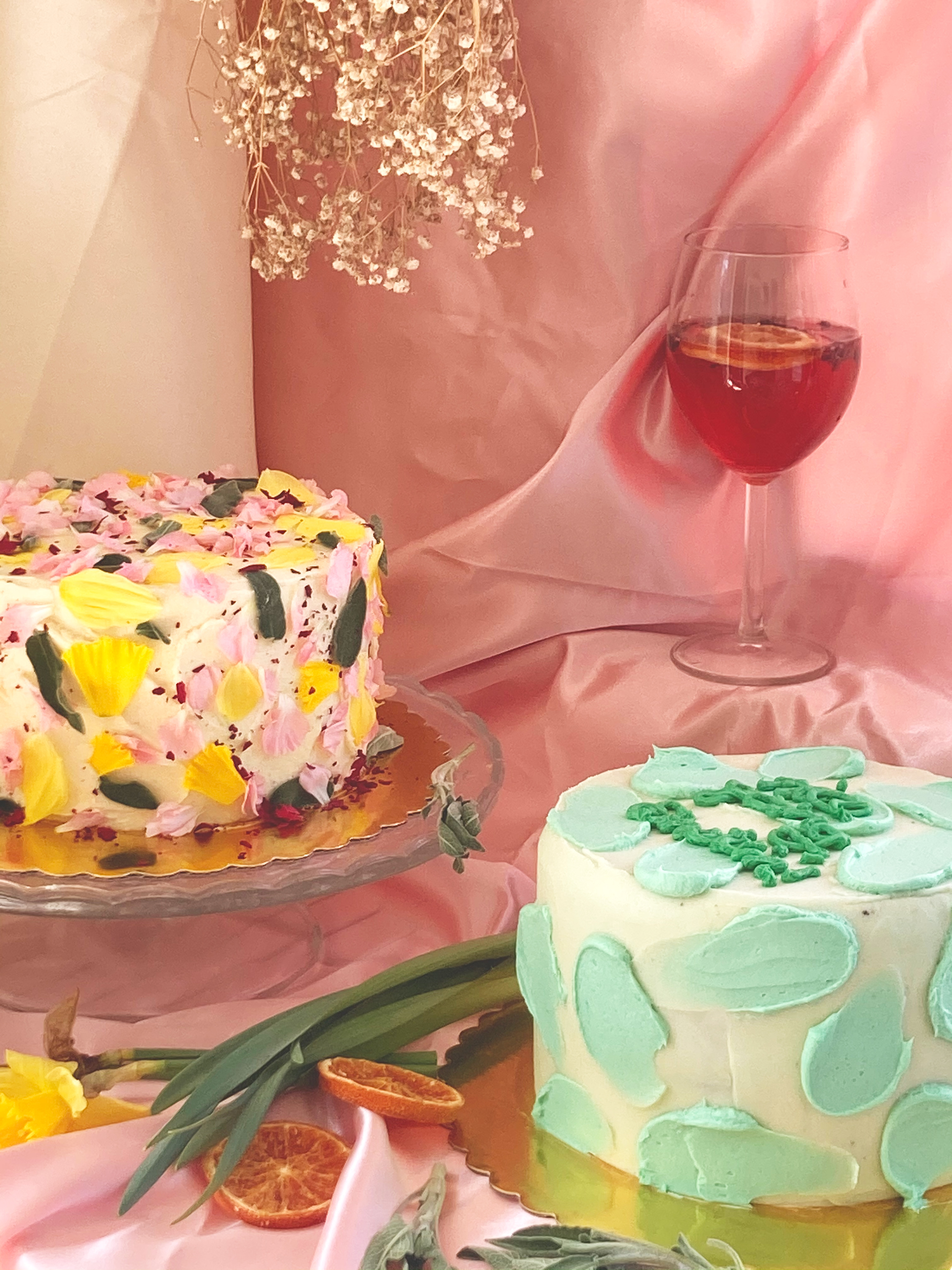 A café for the cultura
With a $30,000 fundraising goal, de la Rosa has plans for Casa del Xolo to be more than just a vegan bakery and café. Eyes set on a space in the city's University District, Casa del Xolo will double as a Latinx cultural center complete with a stage for events, food pantry, community fridge, and Spanish classes.
"We see veganism as just another branch in the tree of social justice reform," de la Rosa said. "Our food pantry will be 100 percent vegan. There's no need for us to exploit one segment of our population to help another segment when we can simply help both by offering a plant-based pantry." Taking food pantries a step further, de la Rosa hopes to offer free, ready-to-eat meals for people experiencing homelessness, a reality de la Rosa has experienced herself. "I want people to get used to the idea that food should be free," she said. "While food pantries are known to have pantry staples, I'm going to try and eventually [stock] ready-made food items. Pantry staples are great for those who have access to kitchens but many houseless people do not."
Along with Latinx-focused programming, veganism will also be a common thread present throughout the center's work. De la Rosa plans to host free lectures, debates, and documentary screenings at Casa del Xolo to help educate patrons about veganism.
Latinx in Seattle
According to the US Census Bureau, seven percent of Seattle's population identified as Latinx in 2019. For Mexican-born de la Rosa, it is evident the city's resources are not being allocated for Latinx cultural events and centers. "From Swedish Cultural Centers to Finnish museums, [Seattle] has these grandiose, multi-million dollar buildings in prime real estate locales for countries a million miles away that have an extremely small percentage of people living here," de la Rosa said. "If only [the city] had the same vigor for the Brown-majority country [the US] shares a border with."
Casa del Xolo will be a space where de la Rosa aims to both celebrate Latinx culture and take a "critical approach" to issues that activists have been fighting and discussing for decades. "There is so much beauty and depth within our culture, and I am proud of my roots. But I also don't want to blindly accept, or even preserve, every aspect of Mexican culture," de la Rosa said. "We have some of the highest femicide rates in the world, even within Latin America. Machismo culture and anti-Blackness are pervasive. For so long, Black-majority countries such as Haiti were culturally excluded from the Latin American umbrella. This is what I mean when I say to take a 'critical approach' to celebrating our culture."