In June, American dairy company Icelandic Provisions is launching its first vegan product, Oatmilk Skyr, at Whole Foods Markets nationwide before rolling out to other retailers this fall. Skyr is a traditional Icelandic cultured dairy product similar to Greek yogurt. Icelandic Provisions Oatmilk Skyr will be available in 5-ounce servings ($1.99) and 17.6-ounce multi-serving containerS ($5.99) with five flavor options: Mixed Berries, Vanilla Bean, Raspberry, Mango Passionfruit, and Cold Brew Coffee (made in partnership with family-run Icelandic coffee roaster Te & Kaffi).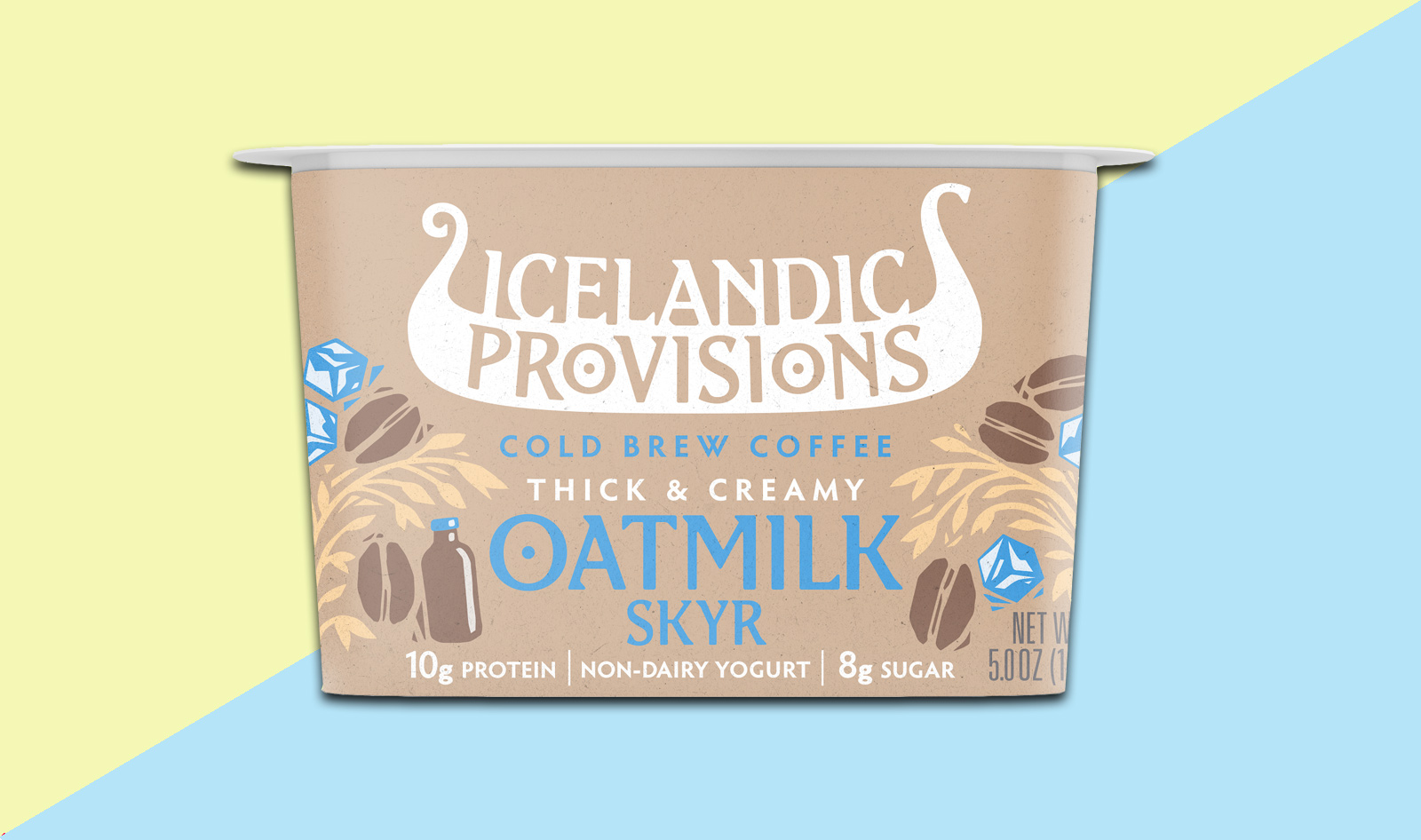 John Heath, Icelandic Provisions' Chief of Innovation, spent years working to create an oat-based product that is similar in taste and texture to its traditional skyr products.
"We have always wanted to have a vegan-friendly option and one that fits the 'flexitarian' lifestyle, but the taste and texture had to be right," Icelandic Provisions CEO Mark Alexander told VegNews. "We worked tirelessly with our partners in Iceland to craft an Oatmilk Skyr using traditional skyr-making methods, which have been used for hundreds of years. To make our non-dairy milk, we're using naturally irrigated oats from the Nordic region, which are high in protein and make for a rich and delicious non-dairy skyr that we're extremely proud of."
Vegan skyr options
In 2019, dairy brand Siggi's launched its own plant-based version of skyr, which is made with a proprietary blend of coconut, macadamia nut, and pea protein. It is now available in a growing number of flavors, including Peach, Toasted Coconut, Vanilla, Strawberry, Vanilla & Cinnamon, Mixed Berries, Mango, and Raspberry.