New vegan deli DC Vegan Delicatessen recently opened in Washington, DC. The shop is a brick-and-mortar concept of catering company DC Vegan Catering, which was founded in 2015 by Michael and Leah Moon. The new deli offers a full menu featuring shareables such as cauliflower wings and king trumpet calamari; deli sandwiches such as the Chickpea Cutlet Club with housemade chickpea cutlet and vegan bacon, and the Sausage Rapini with Italian sausage and grilled rapini; bowls such as the Beefy Bowl with braised jackfruit, fresh greens, and cauliflower rice; and salads such as Caesar or Classic Italian. The shop also offers specialty items in its dessert and deli cases.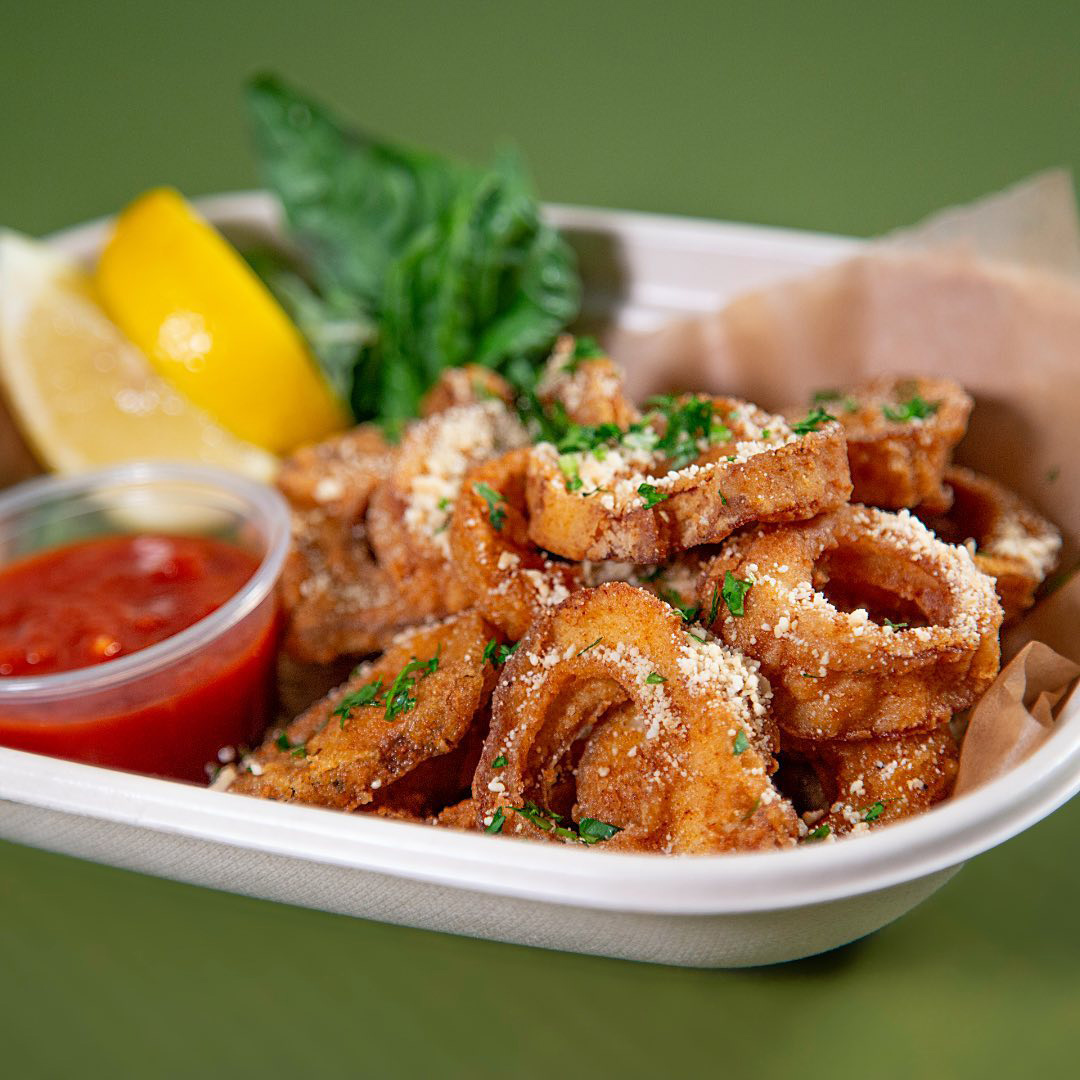 "The concept for the delicatessen is fine casual Italian-American inspired fare—fast-casual service, but with an elevated food program," DC Vegan co-owner Leah Curran Moon said.
The vegan deli trend
Vegan deli and butcher shop concepts have popped up across the country in recent years. In New York, vegan deli Galioto's serves plant-based versions of Italian deli classics such as Impossible meat-based The Meatball Parm, mozzarella-stuffed The Eggplant, and The Portobello featuring dairy-free feta cheese. In Ohio, vegan deli Seitan's Realm offers vegan deli-style sandwiches such as the Beef N Chedduh, Gyro, Cheezestake, and Turkee Club. In Canada, Toronto vegan deli Jinglepear Deli opened in the former space of animal butcher shop Strickland Choice Meats offering sandwiches such as tofu salad, chickpea salad, and Montreal smoked meat.