Approximately one in three (33 percent) users of grocery delivery platform Instacart bought dairy-free milk or plant-based meat in 2021. Instacart examined the plant-based trend on its platform and published its insights in a new report titled Plant Power. In the report, Instacart reveals that during the pandemic, shoppers were increasingly searching for plant-based products on its platform and sales of plant-based meat and non-dairy milk increased significantly in 2020, by 42 percent and 27 percent year-over-year, respectively.
"Plant-based food has grown from a niche category into a grocery staple over the past two years," Laurentia Romaniuk, Instacart Trends Expert and Senior Product Manager, said. "Searches for terms like 'plant -based,' 'meatless,' vegetarian,' and especially 'vegan' took off on Instacart as consumers looked for healthy at-home meals during 2020 lockdowns. And this trend is turning into a long-term lifestyle—search popularity has been growing even more in 2021."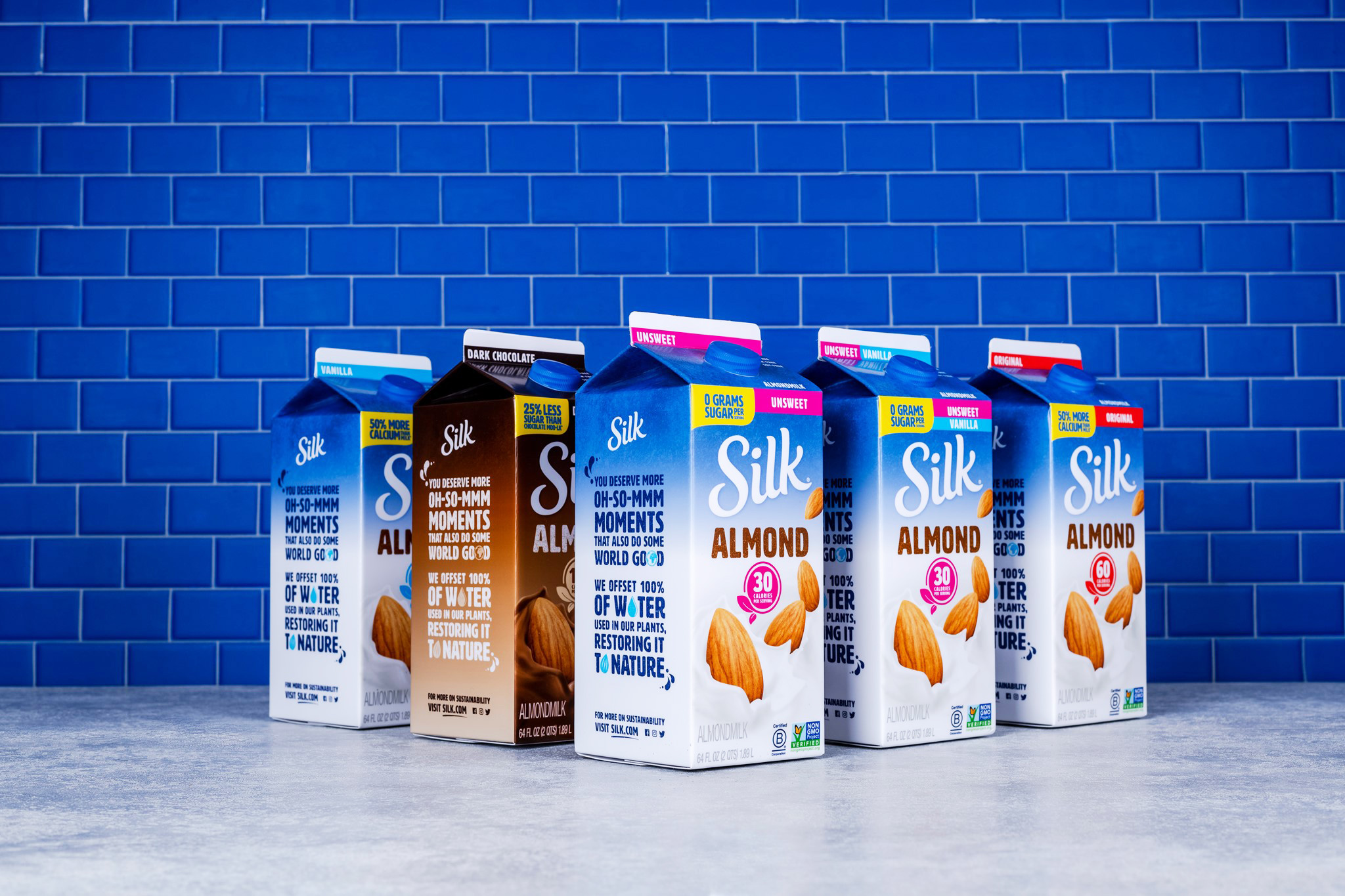 When customers make their first plant-based purchase on Instacart, they overwhelmingly choose almond milk, before easing into buying dairy-free cheese, tofu, veggie burgers, and oat milk (in that order). The type of vegan milk customers choose is determined by where they live, with West Coast customers reaching for pea milk, Pacific Northwest shoppers buying coconut milk, and Northeast consumers choosing oat milk. The Mid-Atlantic, Midwest, and Southern regions are less adventurous when it comes to plant-based milk types and choose classics such as soy and almond most often.
"The dairy aisle is constantly evolving to meet the needs of the ever-changing and increasingly particular American diet," Romaniuk said. "Some consumers swear by the froth oat milk lends to their lattes while others won't have anything with cereal but almond milk. As more and more consumers taste the variety of plant-based milk options, I won't be surprised to see up-and-coming players like pea, cashew, and even avocado milk make their way into more carts."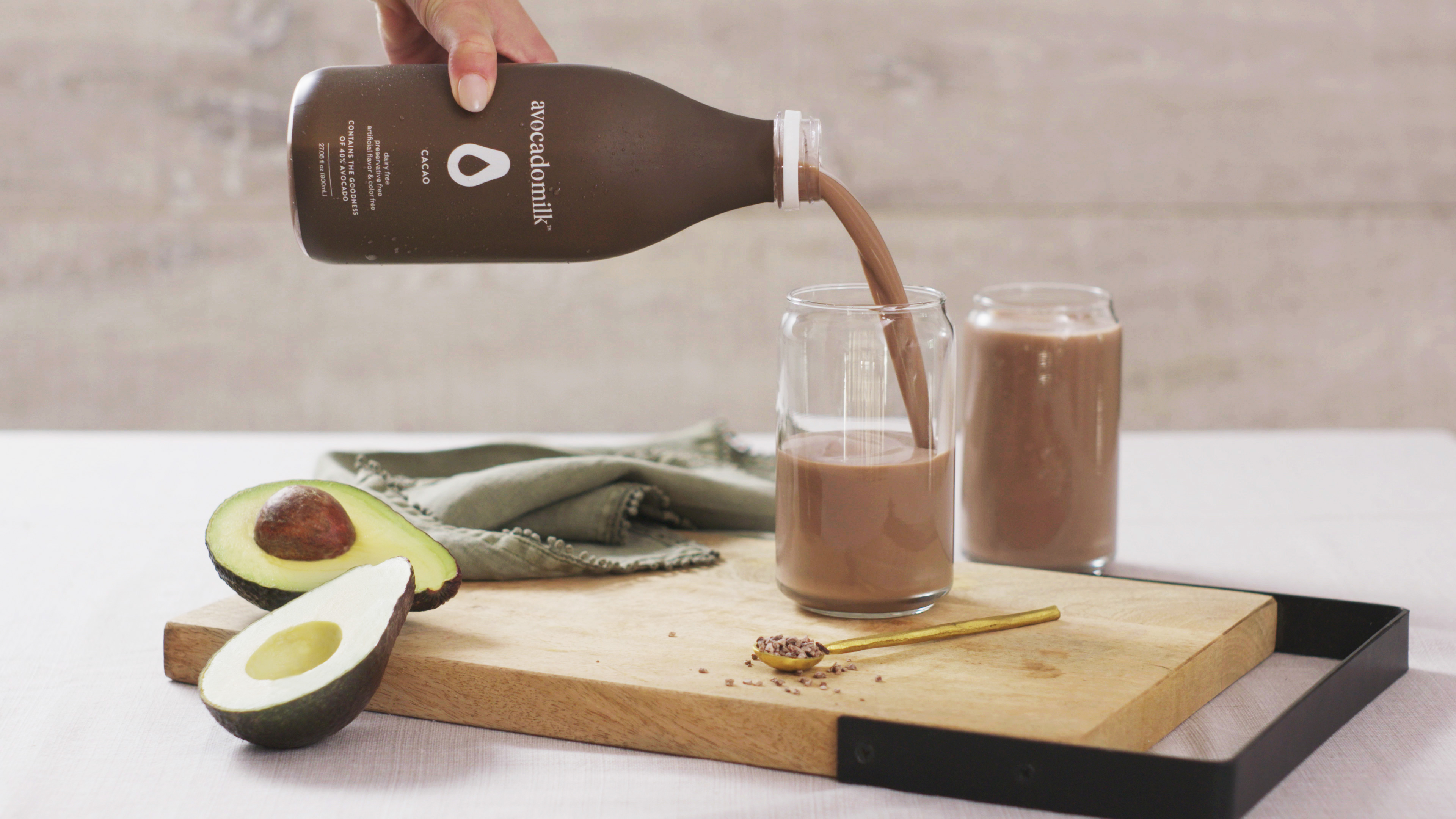 Instacart's typical plant-based shopper
To take a deeper look at the plant-based trend, Instacart examined different metrics that define the typical plant-based consumer on its platform and found some interesting facts. As has been the case with other data sets on the topic, Instacart's plant-based shoppers tend to be younger than those who buy conventional meat and milk, with one in three plant-based shoppers falling into the 30 to 39 age category. The exception here is soy milk, the buyers of which tend to be older than those who purchase conventional milk. On the other end of the spectrum is oat milk, the buyers of which tend to be younger than 35.
And even though a third of Instacart's shoppers are buying plant-based alternatives to meat and milk, 43 percent of them also buy conventional meat. "Consumers' growing embrace of sustainable living has inspired many to adopt flexitarian diets," Romaniuk said. "Mixed baskets also illustrate a reality for most American families—the multi-diet household. With so many meat and milk alternatives available to consumers, it's easier than ever for a variety of dietary preferences to live in harmony under one roof."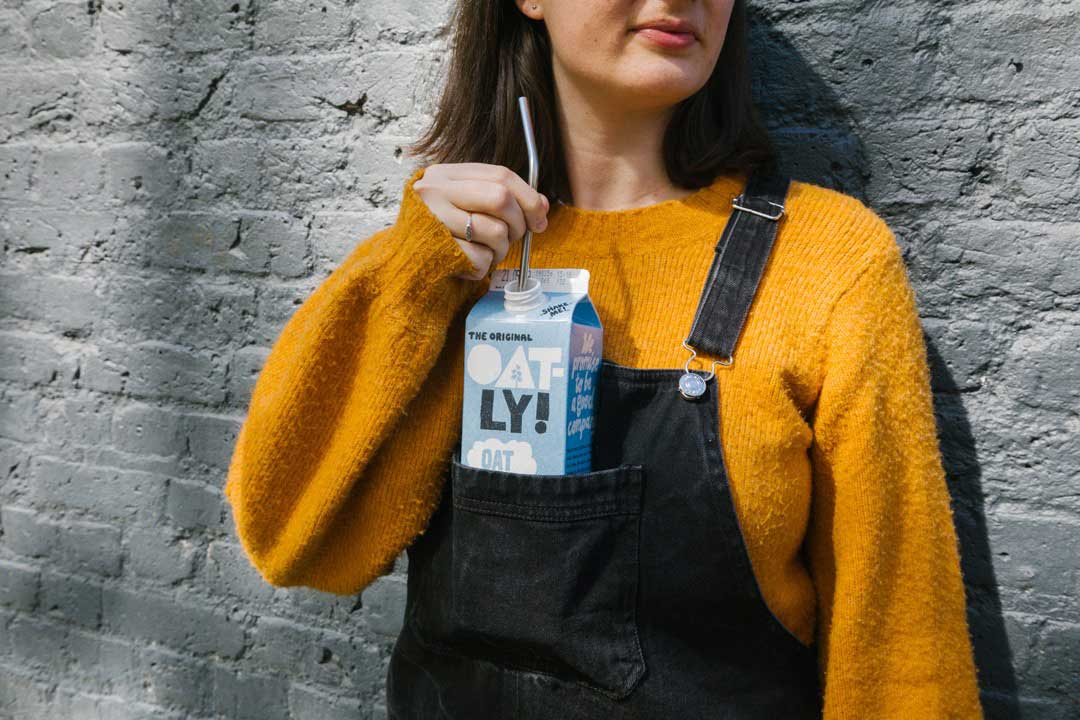 Plant-based shopping grows in America's heartland
Instacart also found that while most of its plant-based shoppers live west of the Mississippi line, sales of plant-based products are growing fast in other regions. In the plant-based dairy category, metropolitan areas in the South dominate growth with Southwestern Florida (11 percent); Atlanta, GA (8 percent); Orlando, FL (8 percent); Tampa, FL (8 percent); and Hampton Roads, VA (7 percent) leading the way. Sales of plant-based meat are growing fastest in cities in the East and South, with Pittsburgh, PA (55 percent); Orlando, FL (22 percent); Hampton Roads, VA (20 percent); Jacksonville, FL (18 percent); and Atlanta, GA (18 percent) showing the highest spikes.
Jackfruit as a meat alternative is also gaining popularity among Instacart customers nationwide, who purchased it at a 50 percent higher rate in 2020 with growth expected to continue in 2021. "We expect consumers will diversify their summer grills with more plant proteins this year," Romaniuk said. "If jackfruit adoption rates continue to grow at the rate they did during the pandemic, a lot more consumers will be pairing pulled jackfruit with their vegan sausages and plant-based burgers this barbeque season."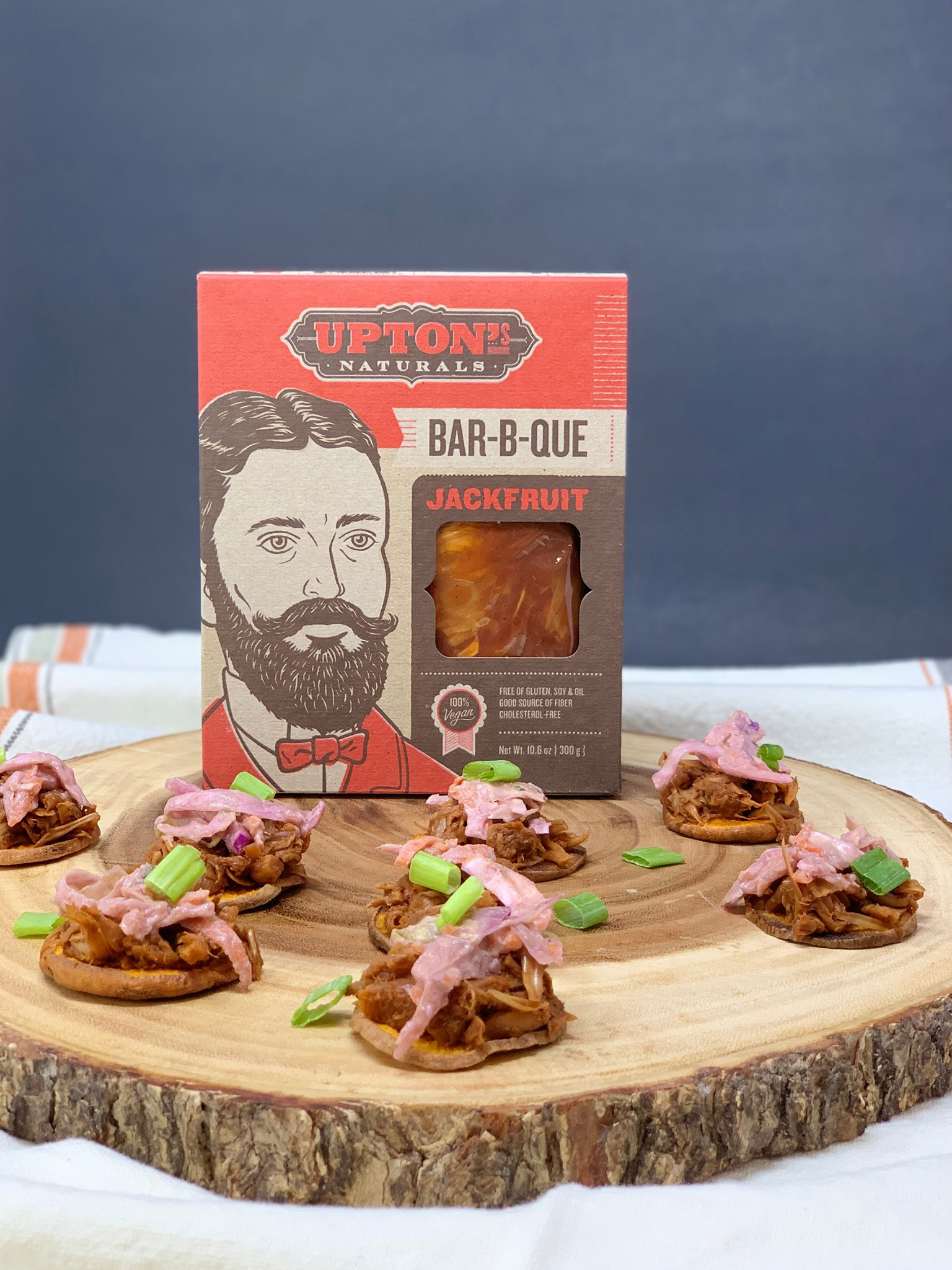 Comparing carts: plant-based meat vs. animal-based meat
To further understand its customers' purchase habits, Instacart looked at the difference between orders that only included plant-based meat and compared those to carts that contained only animal-derived meat—and the differences are stark. Shoppers who only purchased plant-based meat, also ordered kale, kombucha, avocados, wet cat food, and sardines. These customers were 11.8 times more likely to purchase tofu than animal meat buyers. During the pandemic, they also bought sanitary items such as bubble bath, hand sanitizer, and dental floss.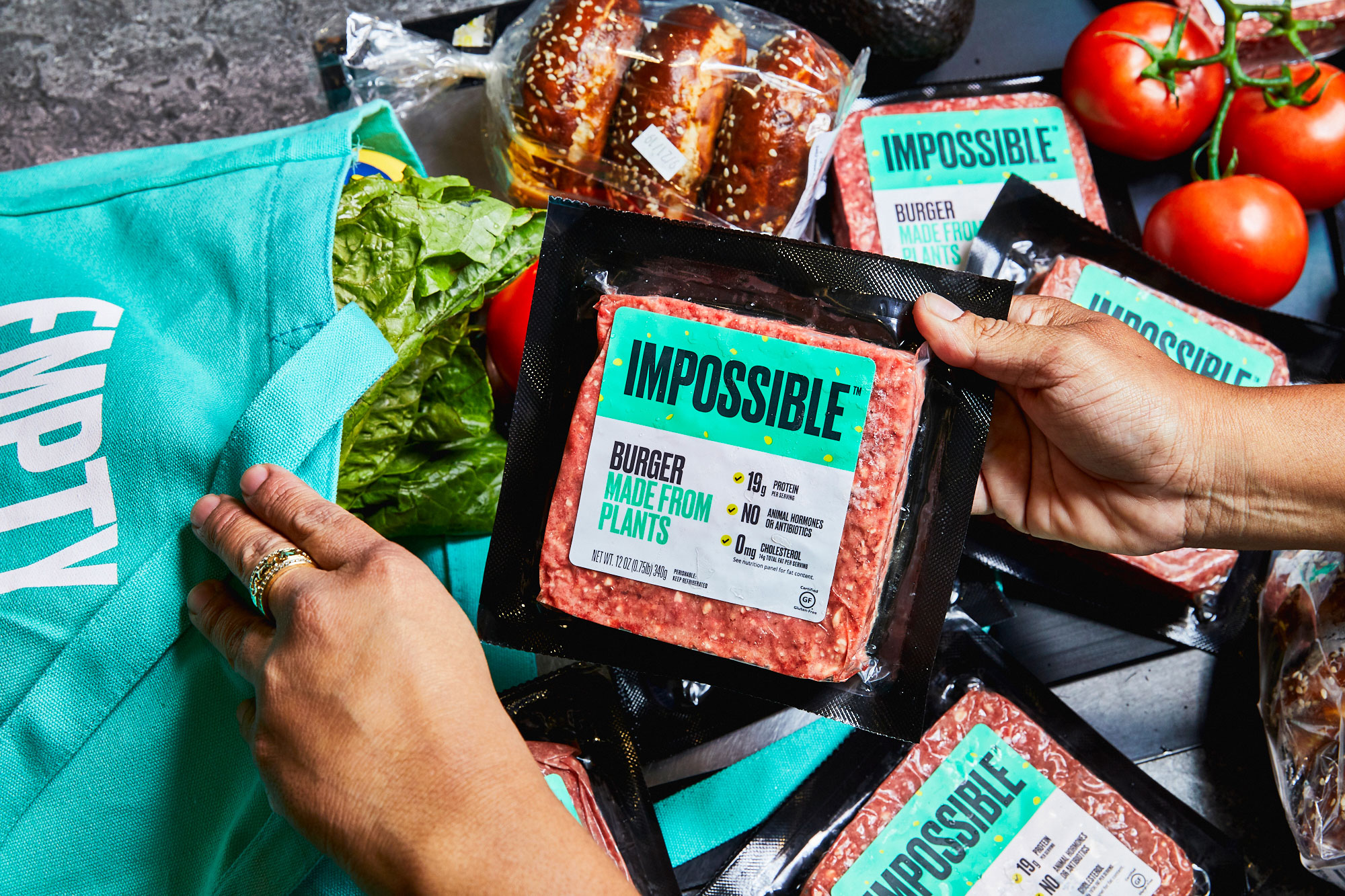 On the flip side, customers who only purchased animal meat also ordered other components of the Standard American Diet, including doughnuts, cola, chocolate milk, packaged toaster pastries, canned pasta meals, and gravy mix. These shoppers were 1.8 times more likely than their plant-based meat counterparts to purchase environmentally damaging disposable plates.
Luckily, living through the pandemic may have shifted the way Instacart consumers plan to eat in the future. Many of its shoppers adopted better habits in 2020 and a Harris poll conducted on Instacart's behalf found that 30 percent of respondents planned to continue eating healthier in 2021 and beyond by preparing plant-based meals.