Over the weekend, Miss Mexico Andrea Meza was crowned the new Miss Universe at the 69th annual pageant held at the Hard Rock Cafe in Hollywood, FL. Born in Chihuahua, Mexico, the 26-year-old completed her degree in software engineering—a male-dominated field—at the Autonomous University of Chihuahua. Meza is vegan for both animal welfare and environmental reasons and is an advocate for women's rights. The new Miss Universe frequently shares her vegan meals with her 1.3 million Instagram followers, including recipes for watermelon ceviche and vegetables with quinoa and tofu.
During the Miss Universe ceremony, Meza emphasized the importance of expanding the definition of "beauty" beyond one's physical appearance and to include their personal beliefs and values. "We live in a society that is increasingly advanced and just as we have advanced as a society we have also advanced in stereotypes," Meza said. "Today beauty does not only lie in how we see ourselves, for me the beauty lies in our spirit, soul, and the values ​​as we handle ourselves. Never allow someone to tell you that you have no value."
Meza—who previously held the titles of Miss World Americas and Mexicana Universal—also works to help her hometown promote tourism and works with charities to help communities in need in other countries. The multi-talented beauty queen also owns Andrea Meza Activewear, an athletic brand she created for "unstoppable" women which will launch its first items soon.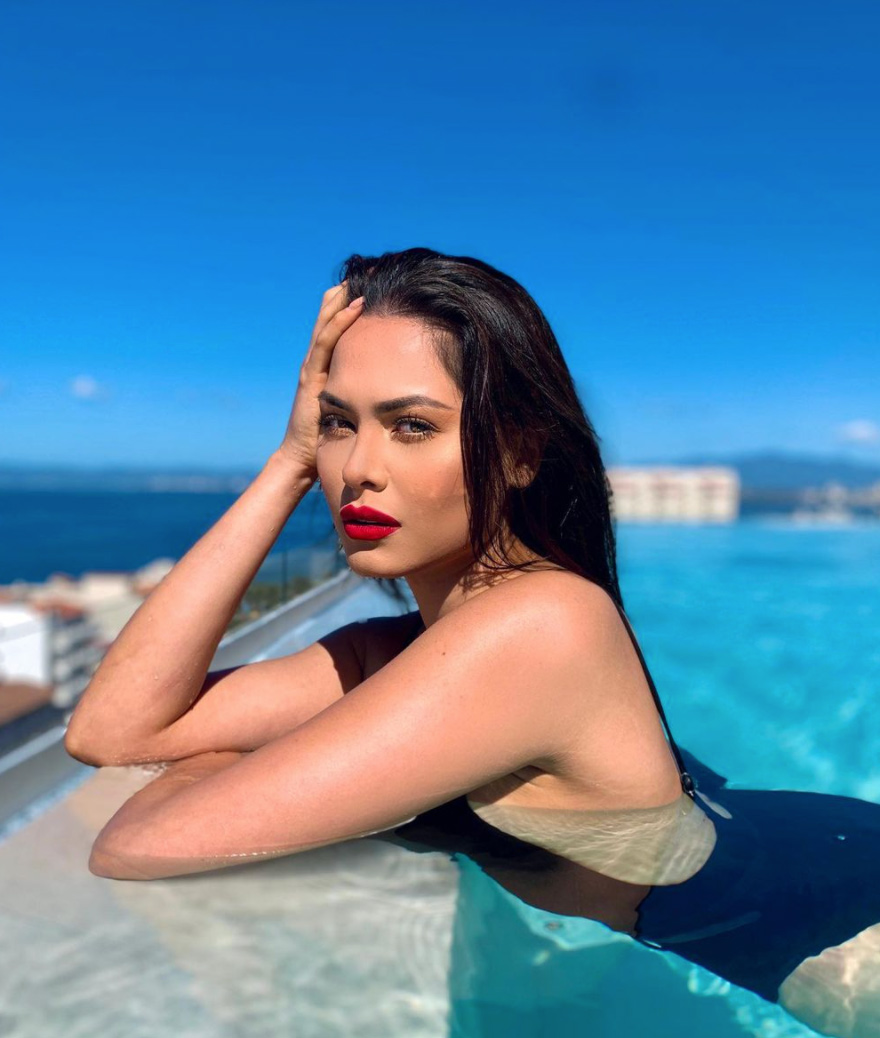 Vegan beauty queens
Outspoken vegan Merissa Underwood held the title of Miss Montana in 2020 and used her position to advocate for animals. Underwood shared an infographic about the devastating effects of animal agriculture on the environment, sparking backlash from meat industry group Montana Stockgrowers Association (MSA) which claimed she hurt the state's beef industry.
"As someone who is concerned for the current state of the climate, I hope to encourage people to do as much as we can to become more sustainable, one of which is adopting a plant-based diet, as countless studies have shown," Underwood told VegNews. "We have to act now."