The State of New York has passed legislation that will eliminate millions of single-use plastic toiletry bottles from hotels. Bills S543 and A5082—led by State Senator Todd Kaminsky and Assemblymember Steve Englebright—prohibit hotels and motels from providing single-use plastic toiletry bottles smaller than 12 ounces in guest rooms. The hotels are expected to switch to larger, refillable dispensers, thereby reducing both the amount of unused liquids discarded and the amount of plastic waste generated during every guest visit. The new laws take effect January 1, 2024 for all hotels with more than 50 rooms and one year later for all smaller hotels.
Approximately 8 to 10 million tons of plastic ends up in the world's oceans every year where it threatens marine life. In recent years, reports and images of suffering animals have flooded the Internet, many showing whales with stomachs full of plastic, turtles with plastic straws stuck in their nostrils, and fish wrapped in plastic six-pack rings. A famous photo posted to Instagram in 2017 showed a seahorse off Indonesia clutching a plastic swab in his/her tail.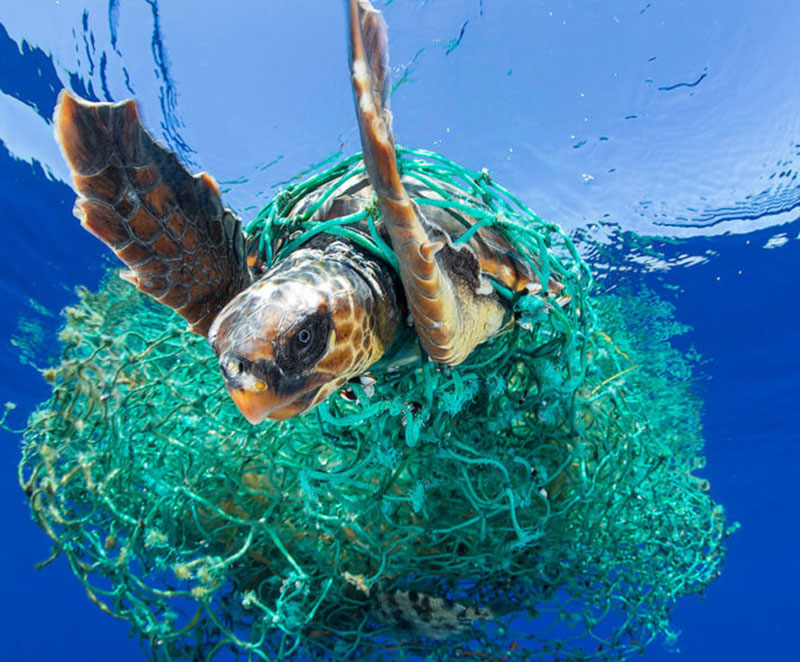 "Reducing single-use plastics is vital in the fight against the climate crisis—plastic is a major source of carbon emissions and a financial anchor to the fossil fuel industry. This new law tackles the ever-growing problem associated with plastic waste and will prevent tens of millions of plastic bottles from becoming a waste burden in New York every year," Eric A. Goldstein, Senior Attorney and New York City Environment Director at Natural Resources Defense Council, said. "The Kaminsky-Englebright toiletry bottle ban legislation is a step forward in its own right and emblematic of emerging efforts to break away from all throw-away plastics made from fossil fuels."
Hotel chains ditch single-use plastic
Once it is signed into law, New York will become the second state in the nation to enact such a ban. In 2019, the State of California enacted a ban on single-use plastic toiletry bottles, set to take effect beginning in 2023.
In recent years, several large hotel chains have begun embracing reusable alternatives. In 2019, Marriott, the world's largest hotel chain, committed to stop its use of plastic mini toiletry bottles in all of its 7,000 properties by December 2020. The company estimates that it will prevent around 500 million small bottles, or 1.7 million pounds, of plastic waste every year. The announcement followed a similar commitment by InterContinental Hotels Group, which owns the Holiday Inn and Crowne Plaza chains, as well as Walt Disney Co. and Hyatt Hotels.