New York City eyebrow bar Boom Boom Brow Bar recently became the first vegan and cruelty-free brow bar in the city. The walk-in bar, which just celebrated its 13-year anniversary, offers services such as brow shaping, waxing, tweezing, and tinting, as well as eyelash tinting and lamination. Boom Boom Brow Bar owner Malynda Vigliotti—otherwise known as "Boom Boom"—wanted to promote clean beauty after being diagnosed with Graves' Disease and Thyroid Eye Disease, which required five corrective eye surgeries. After her experience, she wanted to be sure what she was putting on and around her and her clients' eyes was as clean as possible, because cosmetics products used on or around the eye orbital are absorbed into the skin.
"We're wearing masks indefinitely, so the eyes are all we see. Without being able to register a smile, brows are the only other feature on our face to convey an expression," Vigliotti said. "Being able to create beautiful brows with clean products is just better for everyone and the right thing to do."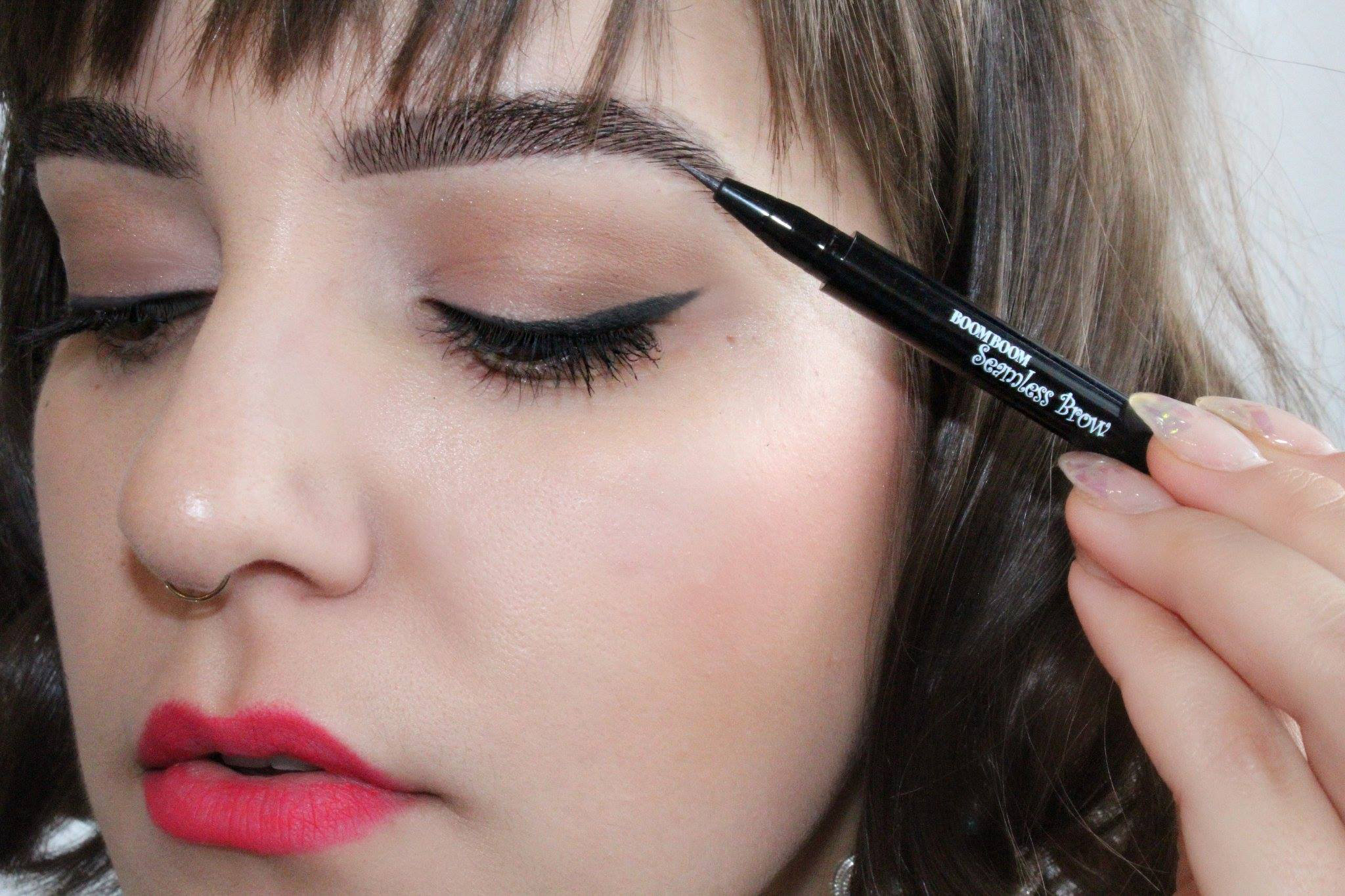 How to get vegan brows
Brow products such as pencils and gels can contain a number of animal products, including beeswax, gelatin, and lanolin (a secretion from wool-bearing animals such as sheep). Though Boom Boom Brow Bar's products have always been cruelty-free and the Flash Wax used for removing hair has always been vegan, Vigliotti says the shutdown during the COVID-19 pandemic gave her time to refocus and transition to 100-percent vegan and cruelty-free products. Vigliotti also recently launched her own retail line of vegan and cruelty-free brow products, including Boom Boom Micro Precision Pencils, Brow Balm, Tinted Brow Gel, Brow Brush, and Flash Wax.
Next up for Boom is sustainable packaging. "We do not have outer packaging, so we cut back on waste that way, but would like for our tubes and applicators to be recyclable, too," Vigliotti told VegNews.