This week, the members of British pop band UB40—known for its 1983 hit "Red, Red Wine"—released actual red wine and it's vegan. Ali Campbell and Astro (born Terence Wilson) worked with wine company Eminent Life to create vegan Red Red Wine to celebrate the band's 2021 tour. "We have always wanted to release our own red, red wine and we're very excited to finally be doing this," Campbell said.
The band previously worked with Eminent Life to create wines but this launch is the first time that Red, Red Wine is labeled as vegan and organic. The new wine features a deep color with purple glints and notes of sweet red cherry and black plum. "Red, Red wine has great balance and is really satisfying to drink," Astro said. "Like our music, we are always looking for balance and harmony."
The vegan Red Red Wine is available for £24.50 ($34.63) per bottle on both the UB40 and Eminent Life websites. "I am delighted with the exceptional partnership between Eminent Life and UB40," Eminent Life Founder Jerome Jacober said. "It has been a pleasure and honour to work with Ali and Astro and we look forward to launching this organic, vegan red wine, which is so befitting of the great track 'Red Red Wine.'"
Celebrity vegan wines
The members of UB40 are the latest celebrities to get into the vegan wine business. A long-time vegetarian, supermodel Christie Brinkley is also a vintner and got her Bellissima Prosecco brand vegan certified in 2019. British supermodel Cara Delevingne and her sisters Poppy and Chloe got into the vegan wine industry last year with the launch of prosecco brand Della Vite, available in two varieties: Della-Vite Prosecco Superiore (DOCG) and Della-Vite Prosecco Treviso (DOC). In the summer of 2020, actress and author Cameron Diaz and entrepreneur Katherine Power released Avaline, a line of vegan wine made with organic grapes now available for purchase in 43 states.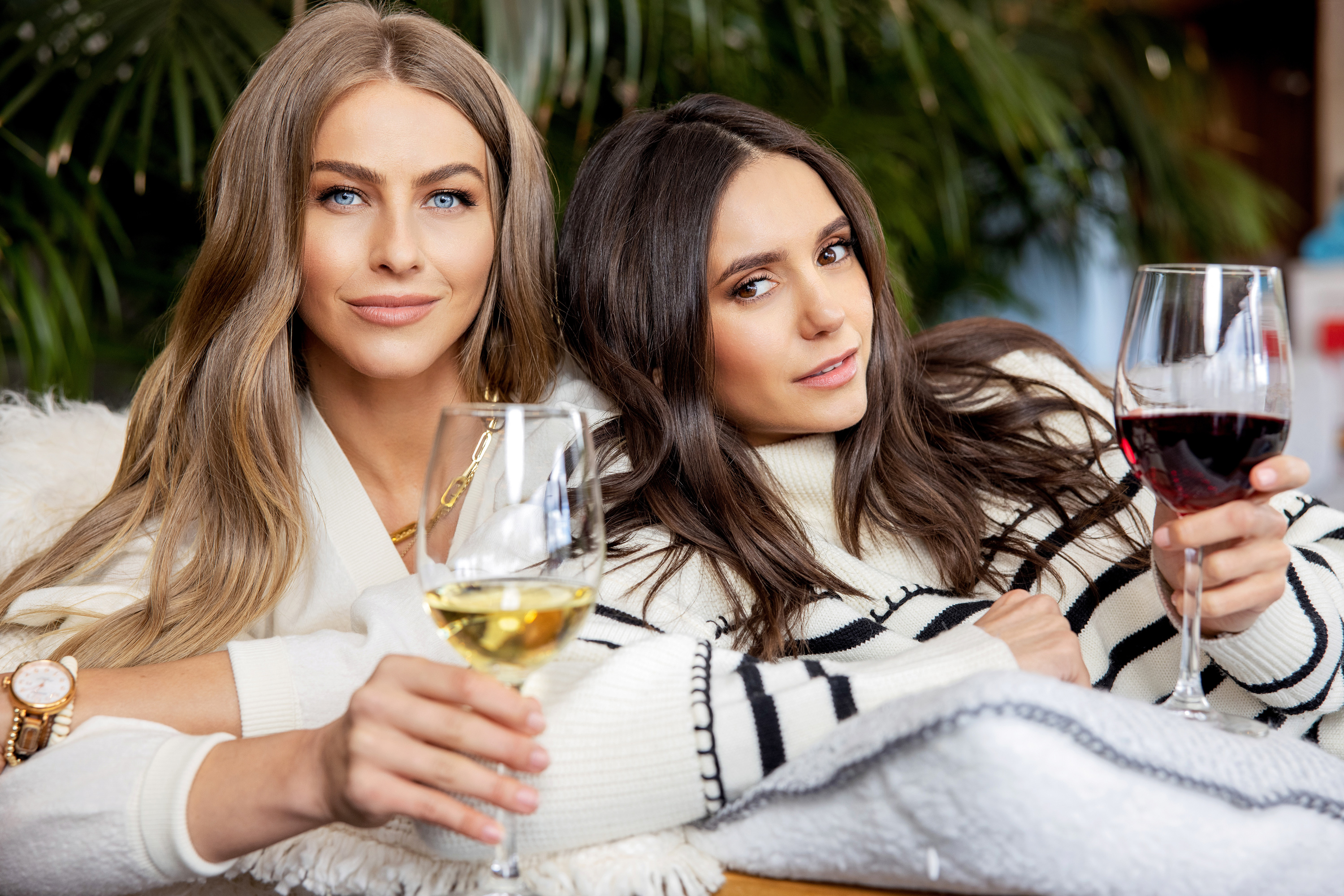 The newest celebrities to become vegan vintners are actress Nina Dobrev and dancer Julianne Hough who launched vegan wine brand Fresh Vine Wines in March. Developed in partnership with award-winning Napa Valley winemaker, Jamey Whetstone, the best friends worked to create the vegan wine brand over the course of two years with the mission of filling a gap in the wine industry for good-tasting, low-calorie, and fully vegan wine fit for active lifestyles.