Starting May 9, Greek company Violife Foods will launch its first vegan summer barbecue pack at Sainsbury's grocery stores in the United Kingdom. Created to pair with burgers on the grill or used in their own summer dishes, the Violife BBQ pack (£6) features three varieties of the brand's vegan cheeses: Mediterranean Style Block (which can be skewered and grilled as part of a kebab); Greek White (a feta-style cheese that can be used in Greek salads); and BBQ Slices (a never-before-seen Violife product that has a smoky and sweet flavor with a hint of paprika that pairs well with vegan burger patties). The pack also comes with recipes and barbecue tips.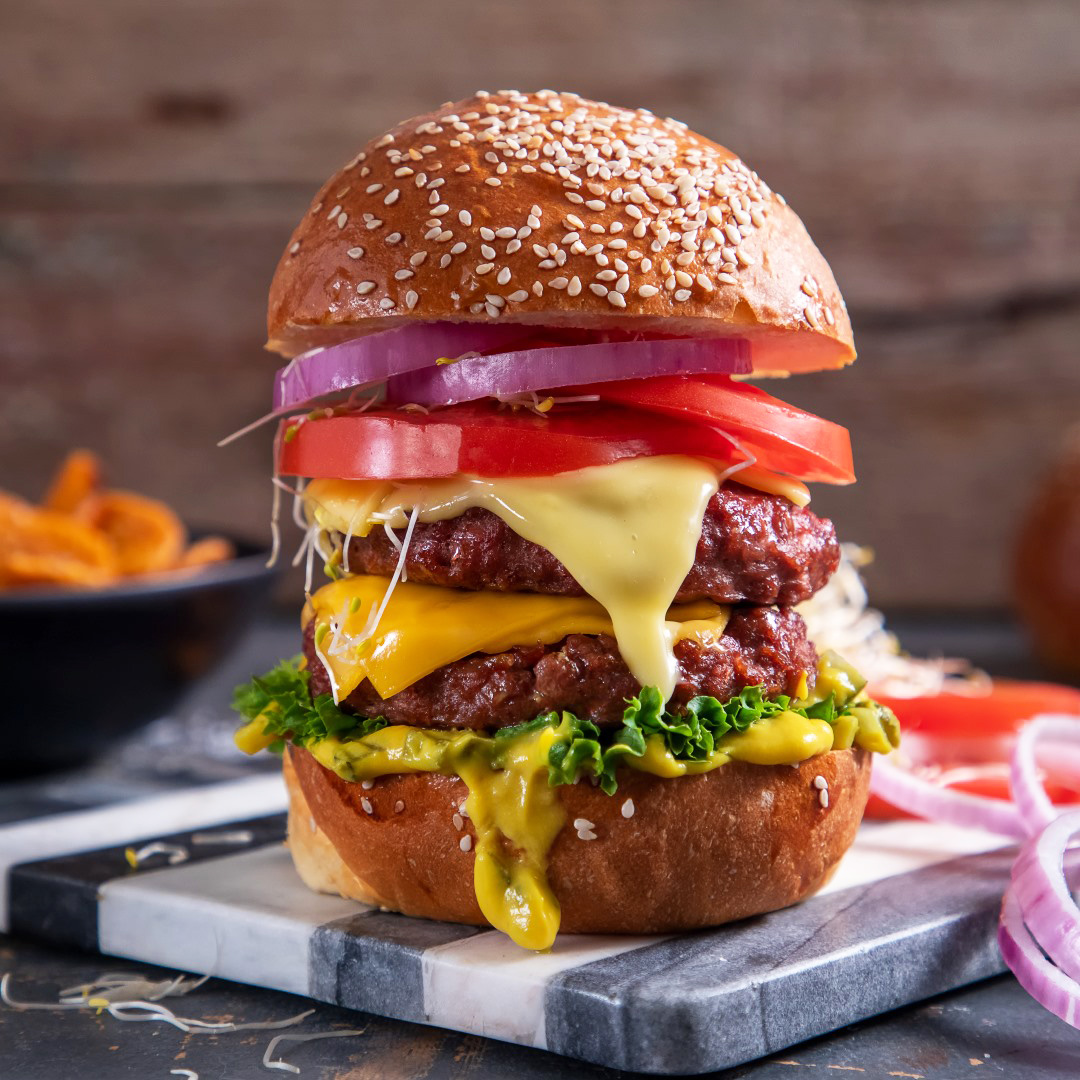 While the BBQ pack is only available in the UK, Violife distributes a number of vegan products in other countries, including in the United States where it became widely available through Whole Foods Market in 2018. Stateside, the brand offers vegan parmesan, cream cheeses, mature cheddar slices and blocks, along with Just Like Feta—a go-to vegan hack for the TikTok pasta recipe that went viral earlier this year.
Celebrating with vegan cheese
During the 2020 holiday season, Violife offered its EPIC Dairy Free Festive Platter at select stores in the United States, including Wegmans, Giant, Gelson's, and Market of Choice. The limited-edition holiday vegan platter featured three Violife cheeses: EPIC Mature Cheddar, EPIC Smoked Cheddar, and EPIC Garlic & Chilli Cheddar. While stores in Europe and the UK have previously offered similar vegan cheese platters, this was the first time Violife offered a seasonal collection of vegan cheeses in the US.