It's summer, and there's no better way to celebrate our favorite season than with our favorite barbecued dishes. But really, we'll take a slab of barbecued seitan any day of the year. Despite the skeptics, plant-based pitmasters around the country have transformed this meat-heavy culture into one of inclusivity and compassion. Whether you're in California, Idaho, or Colorado, you can find a satisfying vegan meat to take you back to your hometown roots (but without the animal cruelty). To get in the spirit of summer, we're ordering from these five vegan eateries across the country.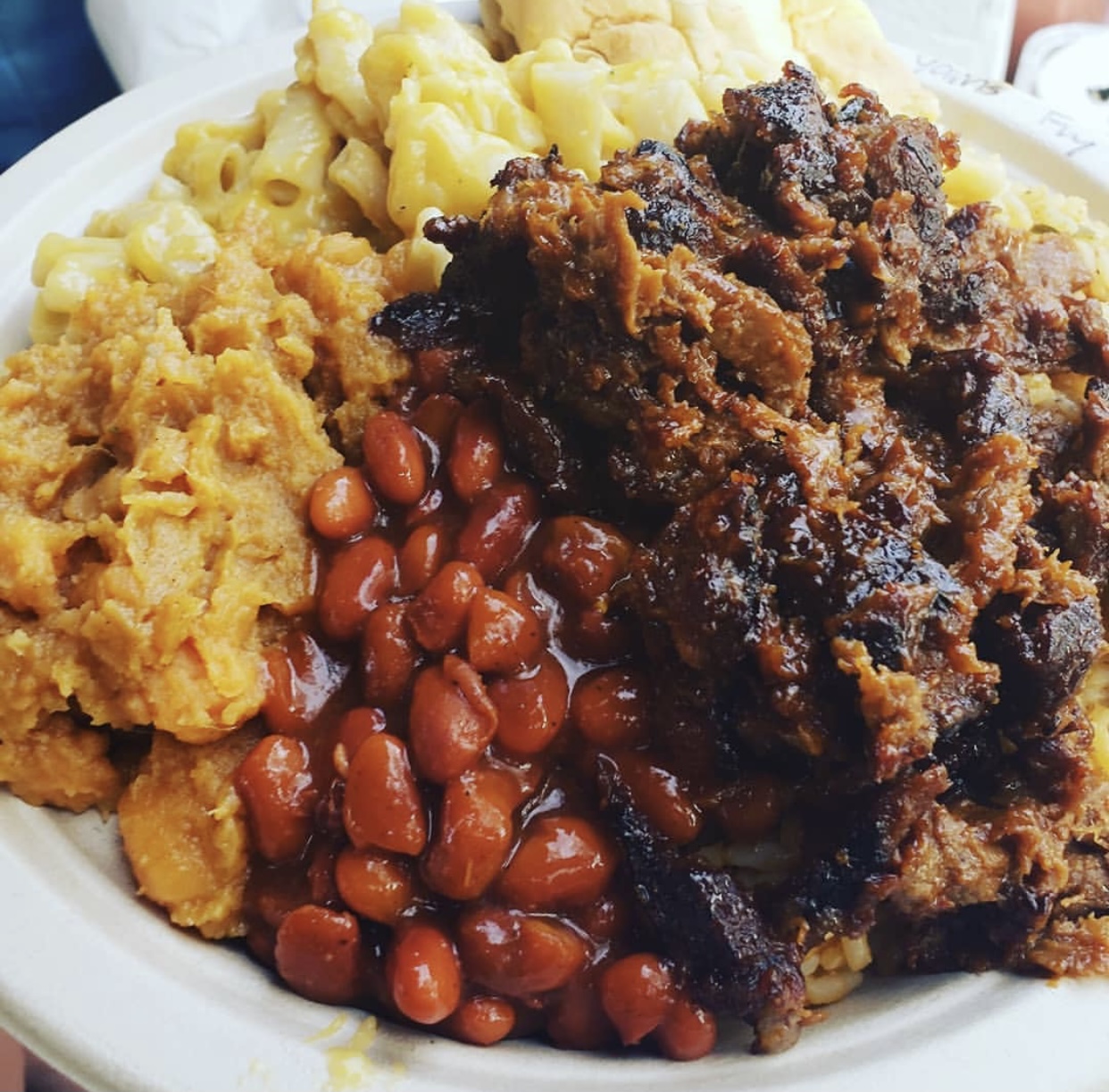 Southern Fried Vegan
1. Southern Fried Vegan, Multiple Locations, US
This California-based pop up (safely) travels the country bringing mouthwatering, plant-based barbecue eats to hungry vegans and omnivores alike. From San Diego to Sacramento and across the US, Southern Fried Vegan serves classic fan-favorites inlcuding slow smoked barbecue pork featuring OmniPork, barbecue beans and brisket, fried chicken, and savory mac-and-cheese. Keep up with this traveling eatery's event page and find out when they're coming to your city!
Visit them here.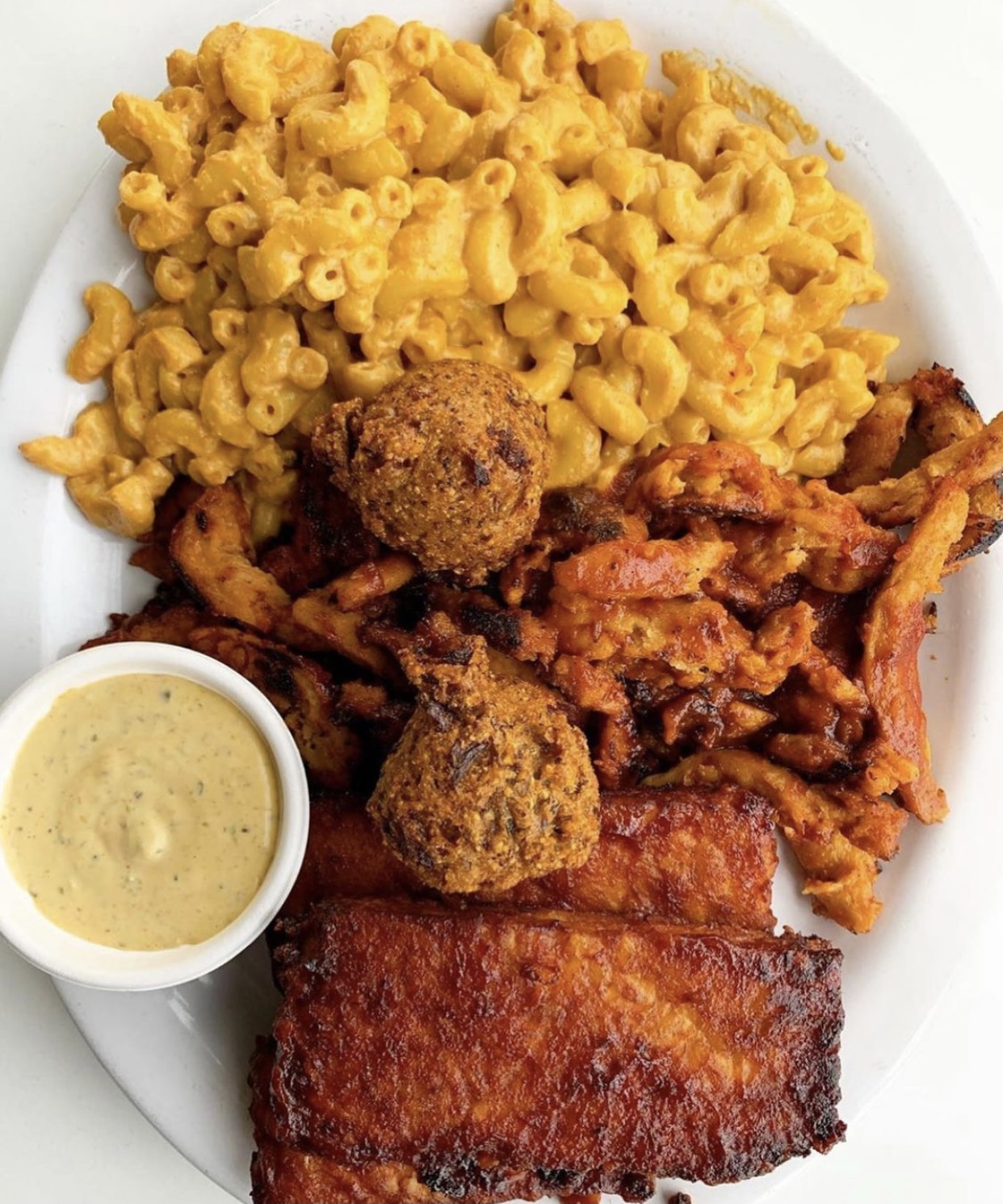 Homegrown Smoker
2. Homegrown Smoker, Portland, OR
Portland is a vegan oasis and this all-vegan barbecue joint proves it. From smoky tempeh ribs with a side of creamy mac-no-cheese to their soy-based Champ Burger, this mainstay has been slinging its vegan barbecue classics for over a decade.
Visit them here.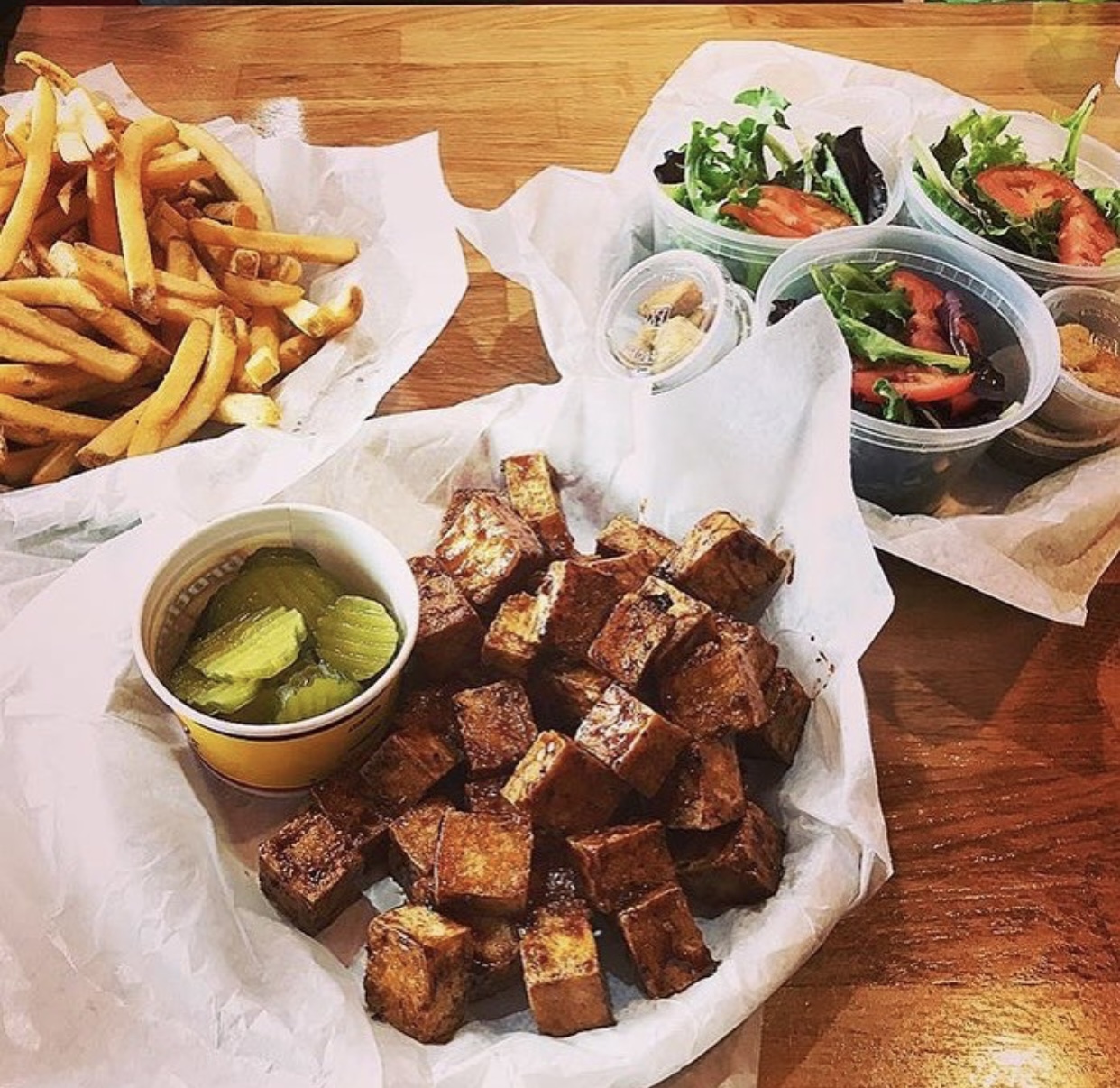 Brother's BBQ
3. Brother's BBQ, Denver, CO
This longstanding barbecue joint isn't all vegan, but it makes a concerted effort to appease its plant-based patrons. Since opening the first of its seven Denver locations in 1998, the menu has expanded to include vegan eats from tofu to the Impossible Burger. Order a plate or two, crack open a cold one, and enjoy!
Visit them here.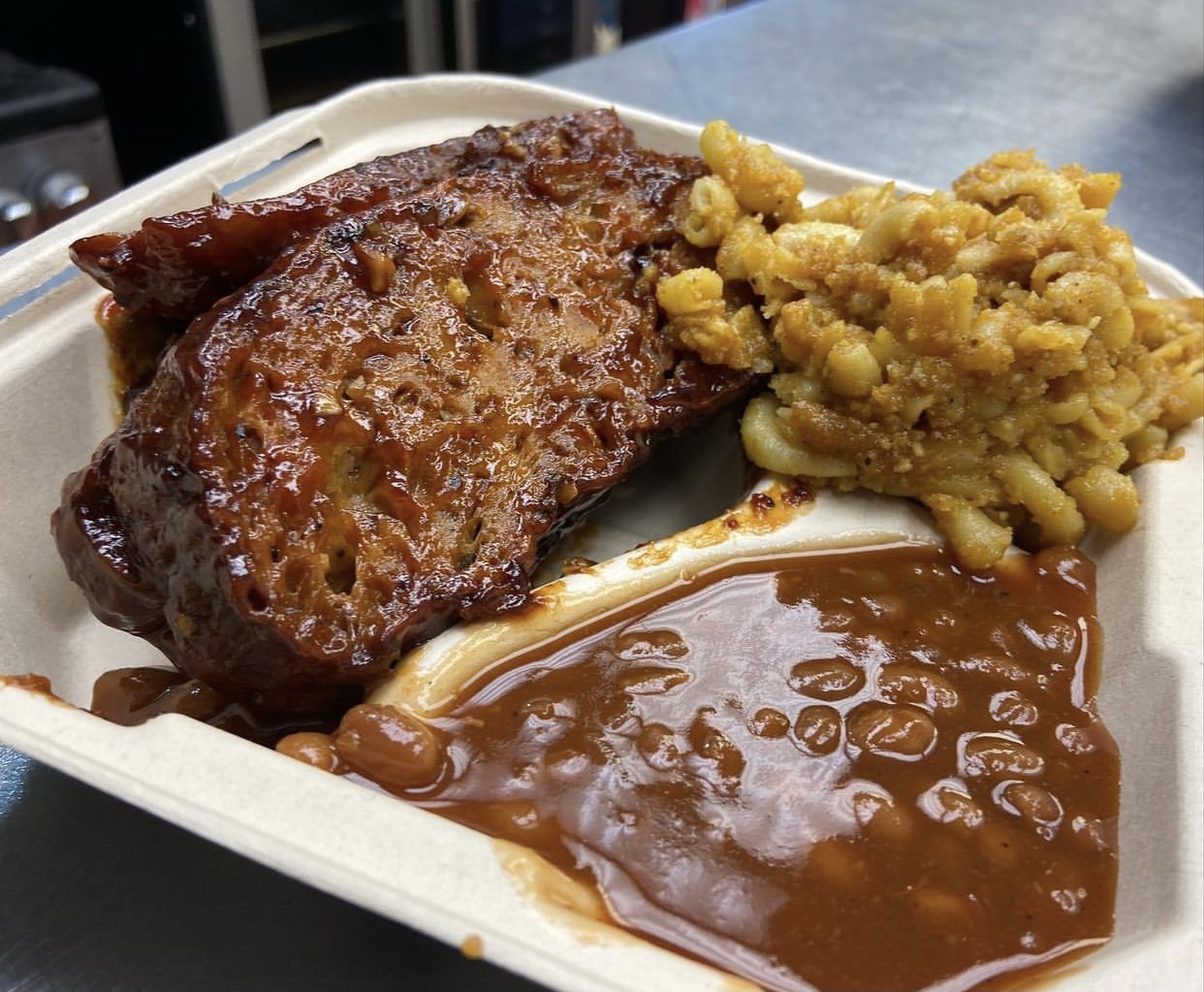 Compton Vegan
4. Compton Vegan, Los Angeles, CA
Get your fix for vegan ribs at this LA-based eatery, served alongside baked beans, collard greens, and mac and cheese. While not exactly a raw kale salad, the food at Compton Vegan is designed to provide the community with healthier alternatives to familiar food. So dig into those barbecue jackfruit ribs and save the smoothie for another day. Make sure to order ahead, they're known for selling out fast!
Visit them here.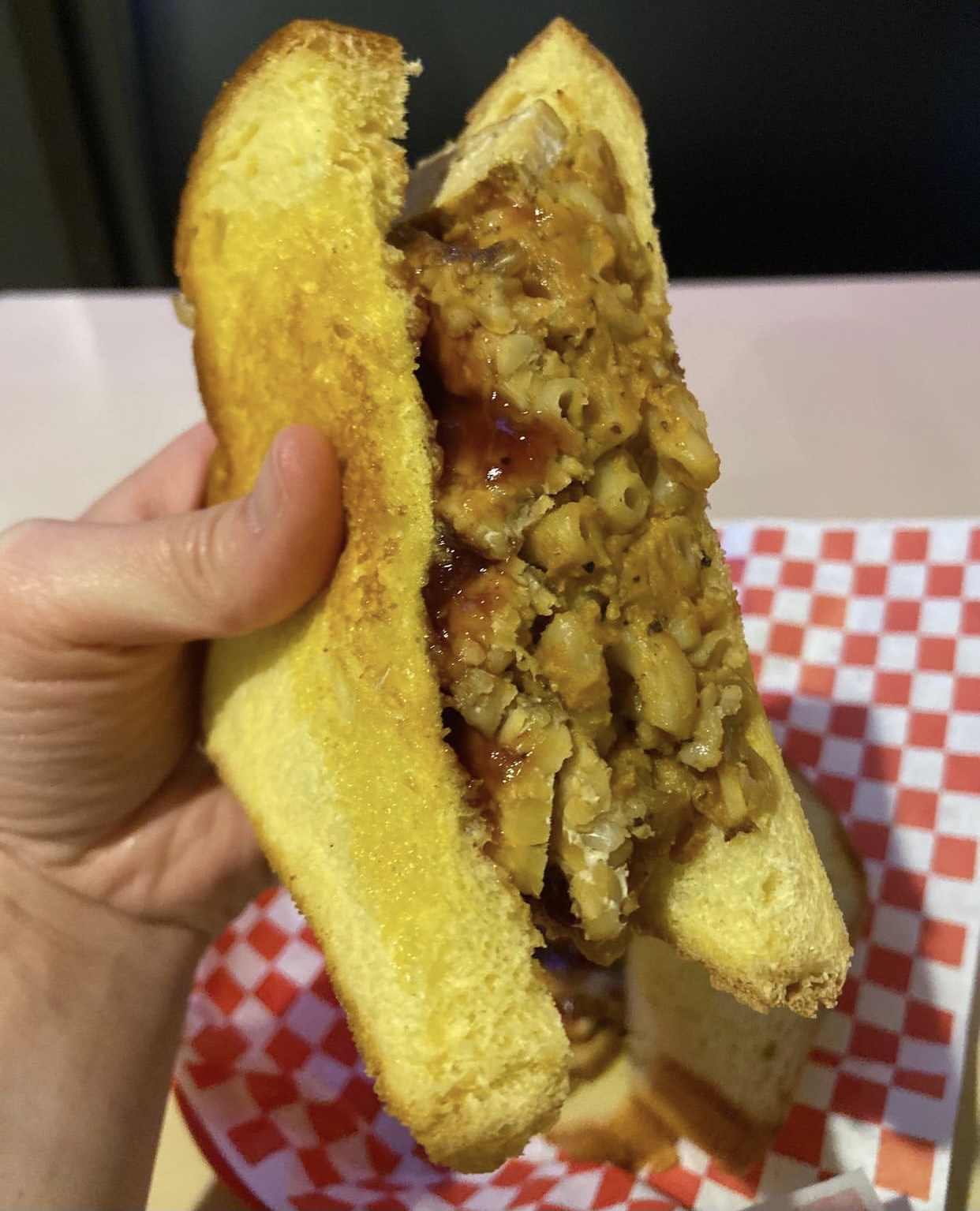 @atxveganbabe/Instagram
5. Sandwiches by BBQ4LIFE, Boise, ID
Idaho may not be the first place to look for vegan eats, but this food-truck-turned-brick-and-mortar has given us a reason to consider this state for its vegan-friendly options. Dig your teeth into a spicy smoked spaghetti squash sandwich lathered in barbecue sauce or opt for a TLT (tempeh, lettuce, and tomato). Whatever your pick, you can't go wrong.
Visit them here.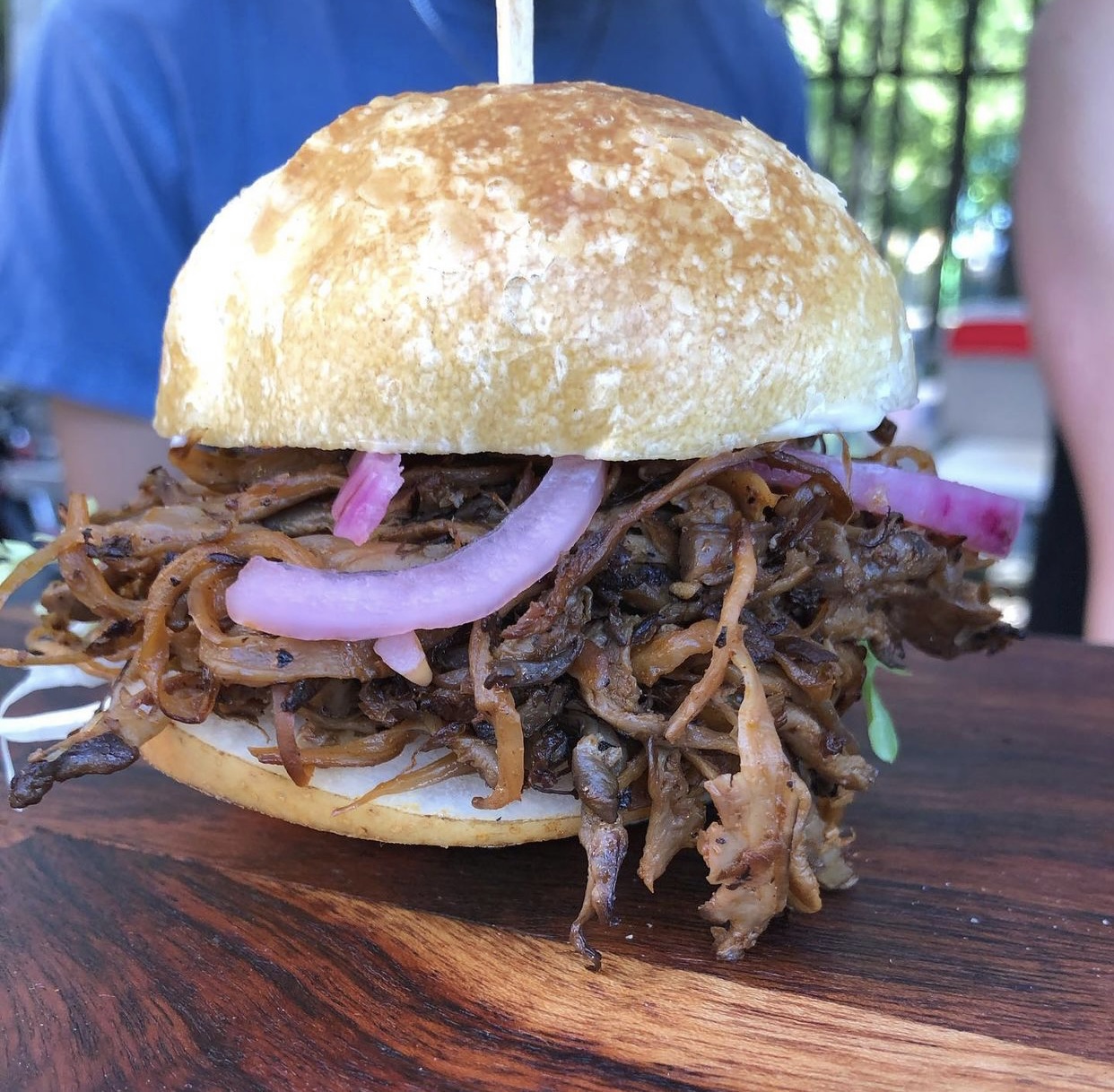 Monk's Meats
6. Monk's Meats, Brooklyn, NY
City slickers can get a taste of authentic (plant-based) barbecue thanks to this vegan smokehouse. You'll find a variety of ready-to-eat meals from seitan-based ribs to pulled mushrooms, three-bean chili, brussels sprouts, and garlic-infused greens. Order up for an epic, summer-time meal.
Visit them here.
Jarone Ashkenazi is a freelance writer who has been vegan since January 2013 and covers travel, food, and luxury items