Luxury fashion brand Gucci just released its first line of vegan sneakers made from Demetra, a leather alternative the brand spent two years developing. Inspired by Greek goddess of harvest Demeter, the new material is made from 77 percent plant-based raw materials, including wood pulp and viscose, and is tanned in the way leather would be but without animal cruelty or environmental harm. Gucci is showcasing Demetra in three different sneaker styles: The Gucci Basket, Gucci New Ace, and Gucci Rhyton, which retail between $702 and $940 and are all made in its Italian factory.
"In our 100th anniversary year, Demetra is a new category of material that encapsulates Gucci's quality and aesthetic standards with our desire to innovate, leveraging our traditional skills and know-how to create for an evolving future," GUCCI President and CEO Marco Bizzarri told Women's Wear Daily. "Demetra offers our industry an easily scalable, alternative choice and a more sustainable material that also answers the needs of animal-free solutions."
The Basket and New Ace styles are available in stores and online with the Basket style set to debut on June 18. Gucci plans to release additional styles made with Demetra in upcoming collections.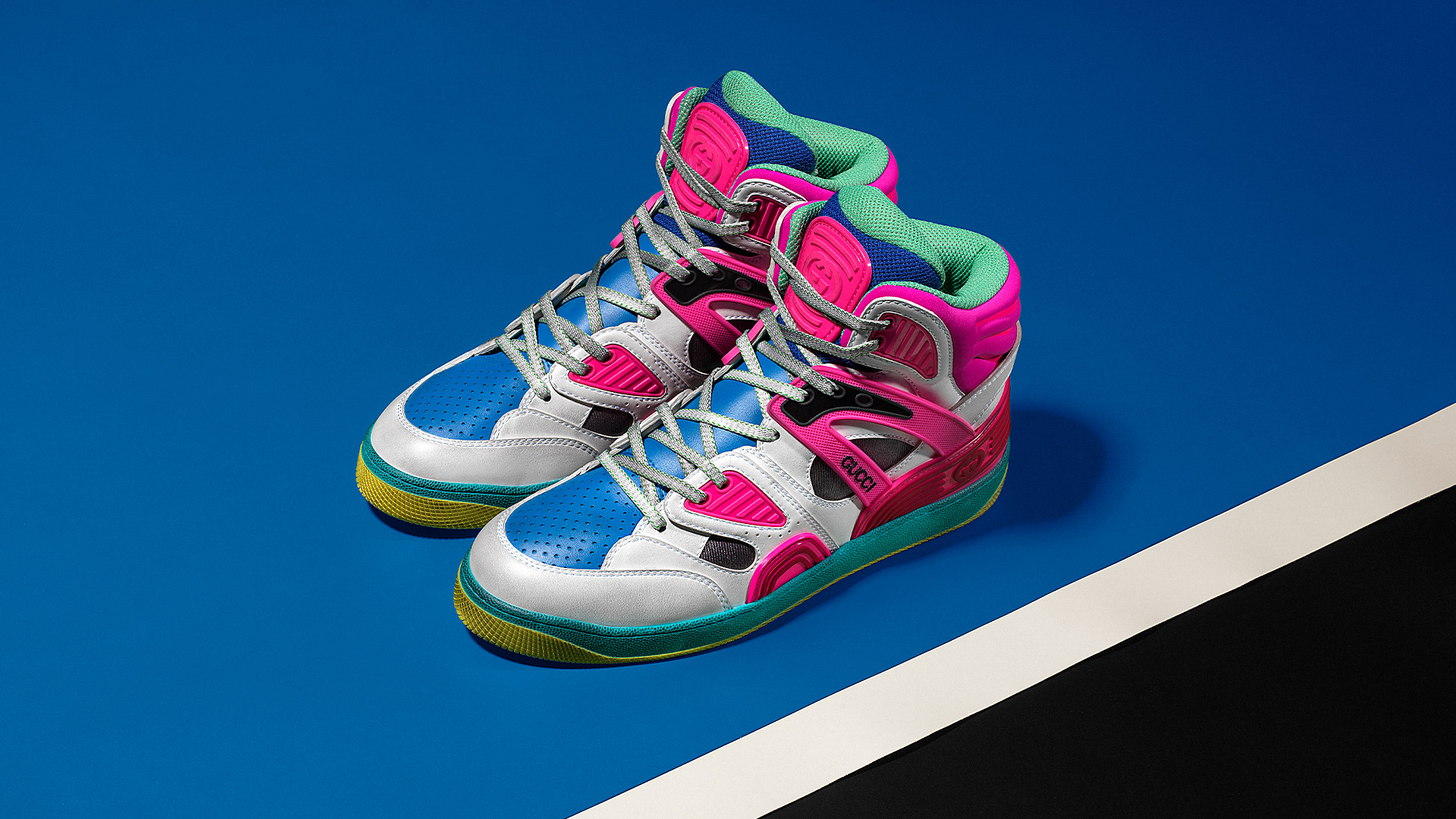 Sustainable vegan leather
Demetra—which Gucci is looking to patent and trademark—is part of the brand's effort to make the fashion industry more sustainable. In 2022, Gucci will license Demetra to other companies owned by its parent company Kering, which also manages the development of fashion industry giants Saint Laurent, Bottega Veneta, Balenciaga, Alexander McQueen, and more.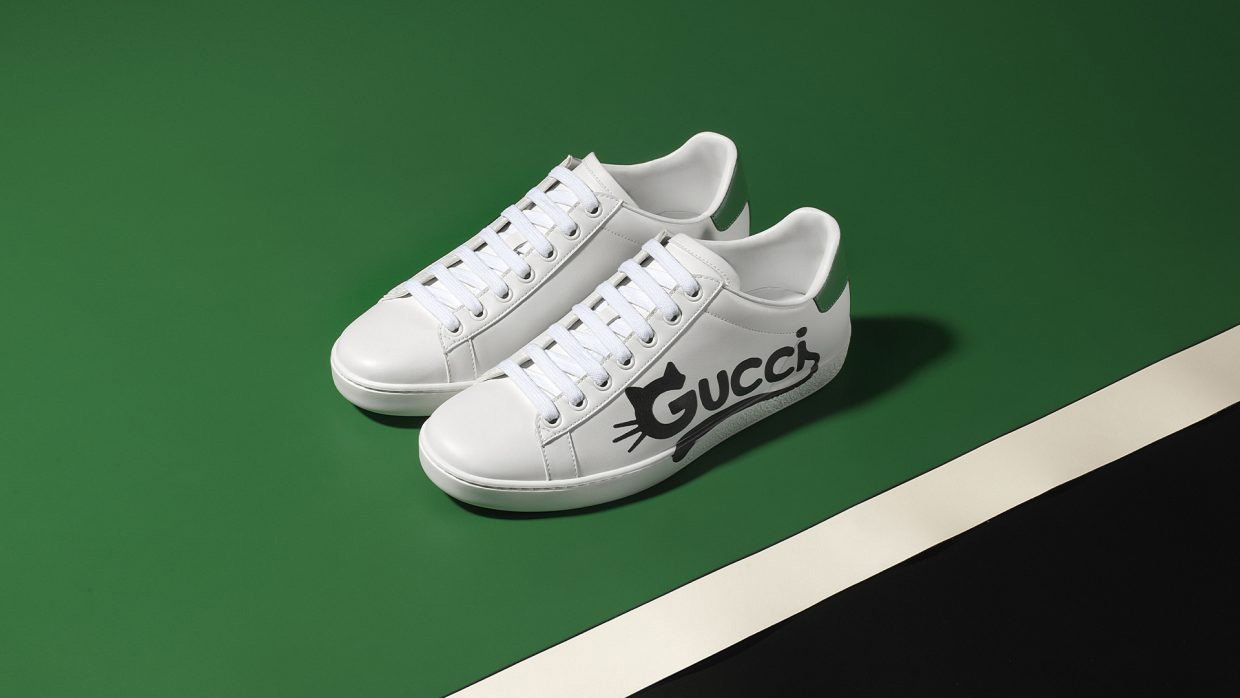 In addition to developing specific styles featuring Demetra, Gucci will also incorporate the new material across its portfolio of handbags, shoes, apparel, and accessories as an animal-free alternative to leather. Scraps of Demetra will also be repurposed along with other waste materials in the brand's production processes under Gucci-Up, a program that seeks to create a circular economy.
Luxury brands go beyond vegan leather
Gucci's parent company Kering—which also manages the development of Saint Laurent, Bottega Veneta, Balenciaga, Alexander McQueen, and more—is part of a coalition of fashion brands working with startup Bolt Threads, maker of mushroom-derived vegan leather. Together with Adidas, Stella McCartney, Lululemon, Kering is working with the startup's Mylo, a sustainable vegan leather made from mycelium, the fast-growing root systems of mushrooms.
Mylo is environmentally superior to animal-derived leather in a variety of areas, including reduced greenhouse gas emissions, lowered water and land use, and, is made without animal cruelty. The coalition has thus far resulted in two concept pieces—a pair of Mylo vegan trousers and a corset top—developed by Stella McCartney. Adidas is also working to replace leather, and polyurethane-based vegan leather, with Mylo and unveiled its first mushroom leather-based Stan Smith concept shoe in April with plans to bring the vegan style to the public in the near future.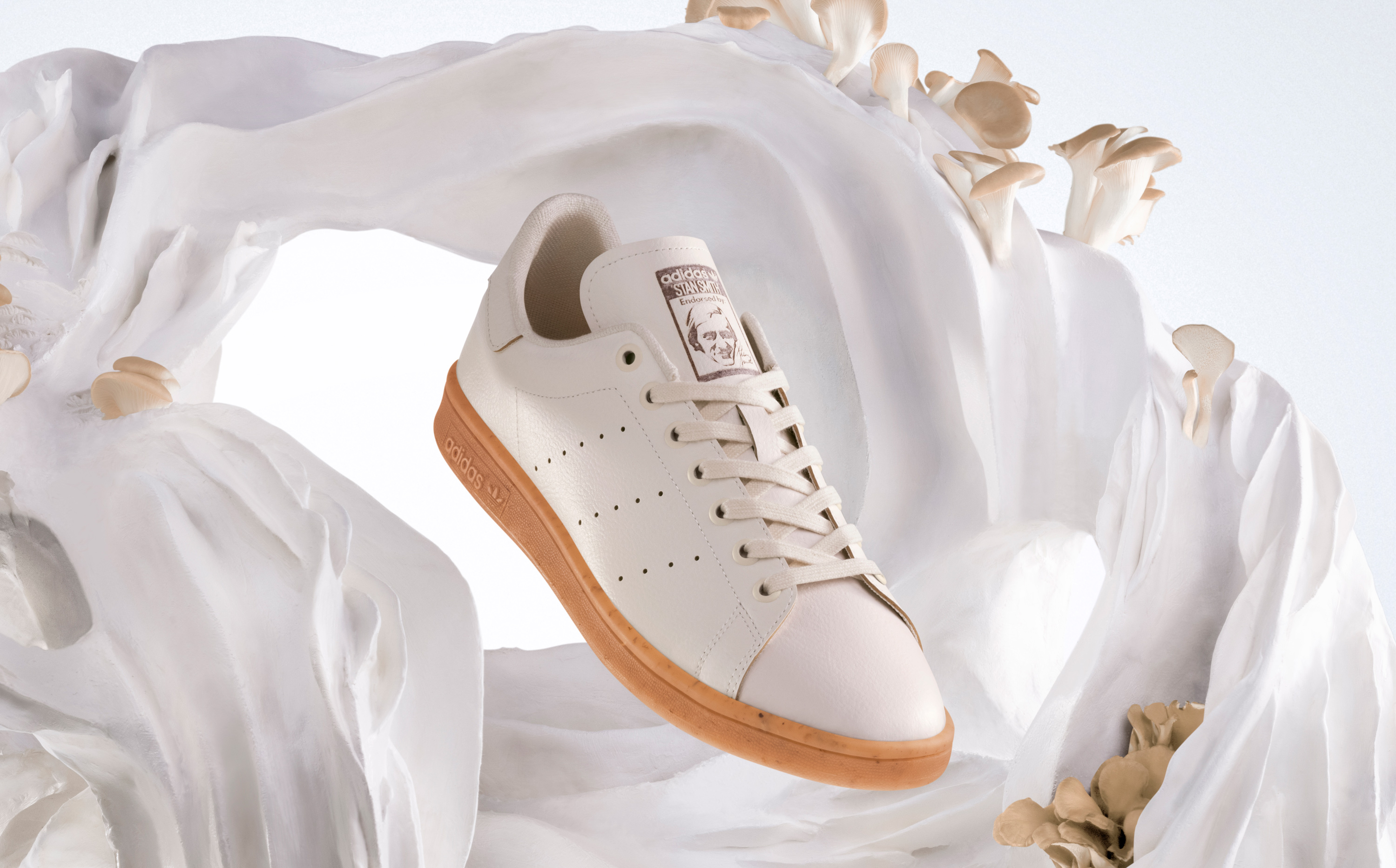 Mylo is one of many new sustainable alternatives to vegan leather—which is a cruelty-free alternative to animal skins but is often made from environmentally damaging materials. Other sustainable vegan leathers are made from cactus (Desserto), pineapple (Piñatex), apples (Apple Skin), and many more innovative materials.
In April, luxury fashion house Karl Lagerfeld debuted its first collection made with Desserto's vegan cactus leather. Supermodel Amber Valletta—a friend of the late Lagerfeld—headed up the design of the collection and reimagined a modern version of the brand's iconic K/Kushion, which ditches leather in favor of the sustainable vegan alternative made from nopal (prickly pear cactus).