Vegan brand Kite Hill recently launched a new Dairy-Free Queso dip at Whole Foods Market and Sprouts nationwide. The new product is the first vegan queso made using homemade cultured almond milk—which helps deliver a close-to-dairy creamy texture and flavor—along with bell peppers, tomatoes, and jalapeños. The eight-ounce container retails for $4.99.
Last December, Los Angeles-based vegan restaurant Crossroads Kitchen launched taco pop-up Crossroads Tacos offering vegan street tacos, nachos, and burritos made with Kite Hill's new vegan queso prior to the product's launch in stores. The brand was co-founded by Crossroads Kitchen owner and celebrated vegan chef Tal Ronnen, along with Impossible Foods founder Pat Brown, and chef Monte Casino. The queso has been in development for more than a year and is one of Ronnen's favorite products to date.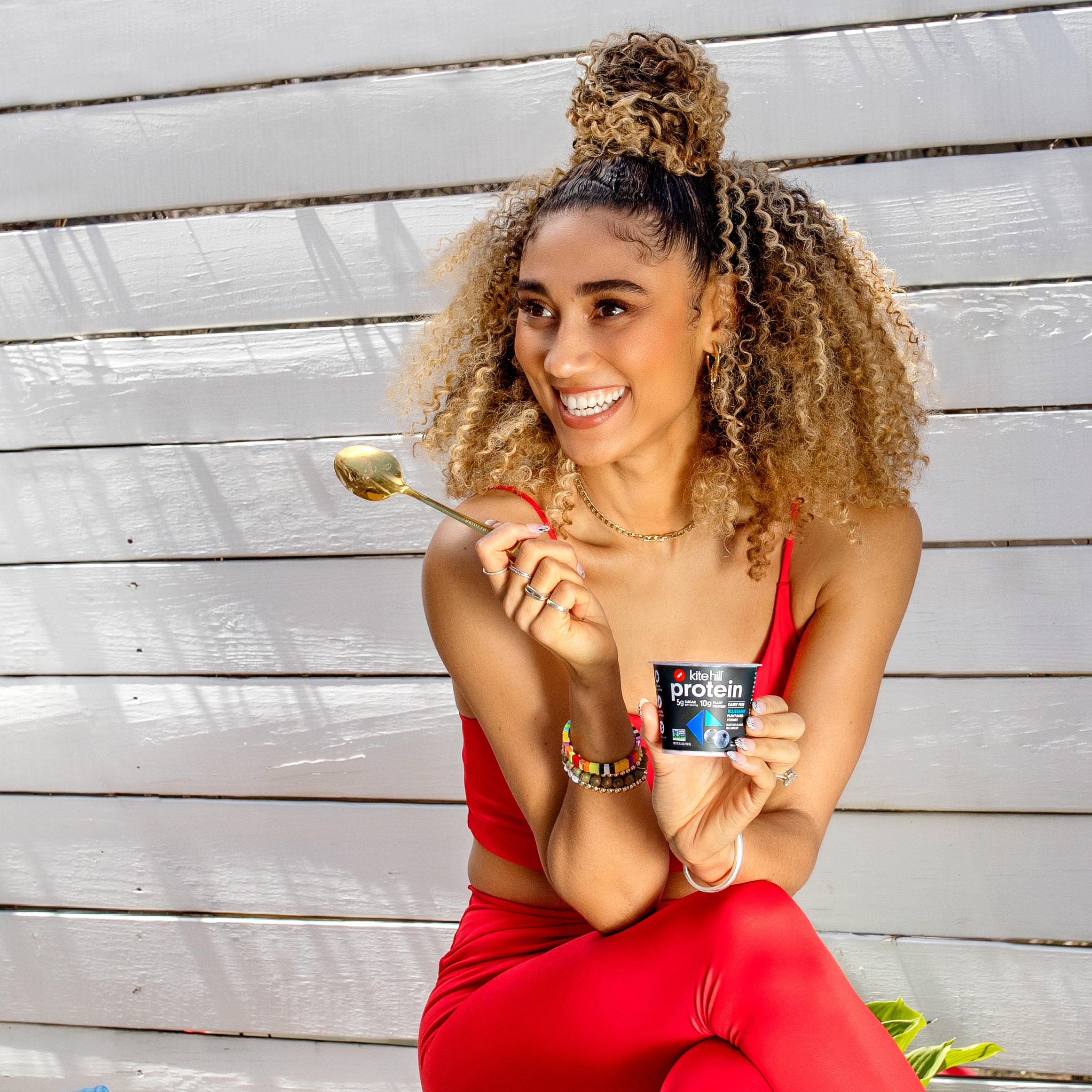 Kite Hill's new protein yogurt
In addition to the vegan queso, Kite Hill has launched a new Protein Yogurt that contains 10 to 12 grams of complete plant protein. The yogurt is made with a blend of almonds, soy, and faba beans to pack in more protein and add creaminess. Available in four flavors—blueberry, strawberry, vanilla, and plain unsweetened—the Protein Yogurt comes in 5.3-ounce single-serving containers for $1.99 and 16-ounce containers for $5.99.
Kite Hill has been on a mission to recreate products that closely mimic dairy products in an effort to help customers make the transition to dairy-free alternatives. Earlier this year, the brand relaunched its line of almond milk-based yogurts with a new "true-to-dairy" formula based on customer feedback that delivers a thicker and creamier texture with 25 percent less sugar.
To promote the new products and help more Americans ditch dairy, Kite Hill partnered with Ally Love, founder of wellness and women empowerment brand Love Squad, Peloton instructor, and in-arena host of the Brooklyn Nets. Since January, Love has been promoting Kite Hill's vegan yogurt line, including its Protein Yogurt, on her Instagram page to help her 680,000 followers ditch dairy.