On June 15, Los Angeles' newest vegan sports bar will open in the city's Highland Park neighborhood. Put Me In Coach will make its debut on California's anticipated reopening date amid the state's declining COVID-19 infection rates. The all-vegan concept will serve traditional sports bar staples such as buffalo wings, chili dogs, and pizza by the slice alongside Mexican street food, Korean classics like bibimbap, and housemade chips inspired by Cool Ranch Doritos.
Award-winning chef Richard Chang of Wolfie's Nashville Hot Chicken and the now-shuttered Tacos La Tehuanita food truck will helm the kitchen. "Food is our way of giving love to others," Chang told VegNews. "When you eat at Put Me In Coach, we want you to feel that same sense of relief that [you] can only experience when receiving a giant hug from someone who deeply cares about [you]."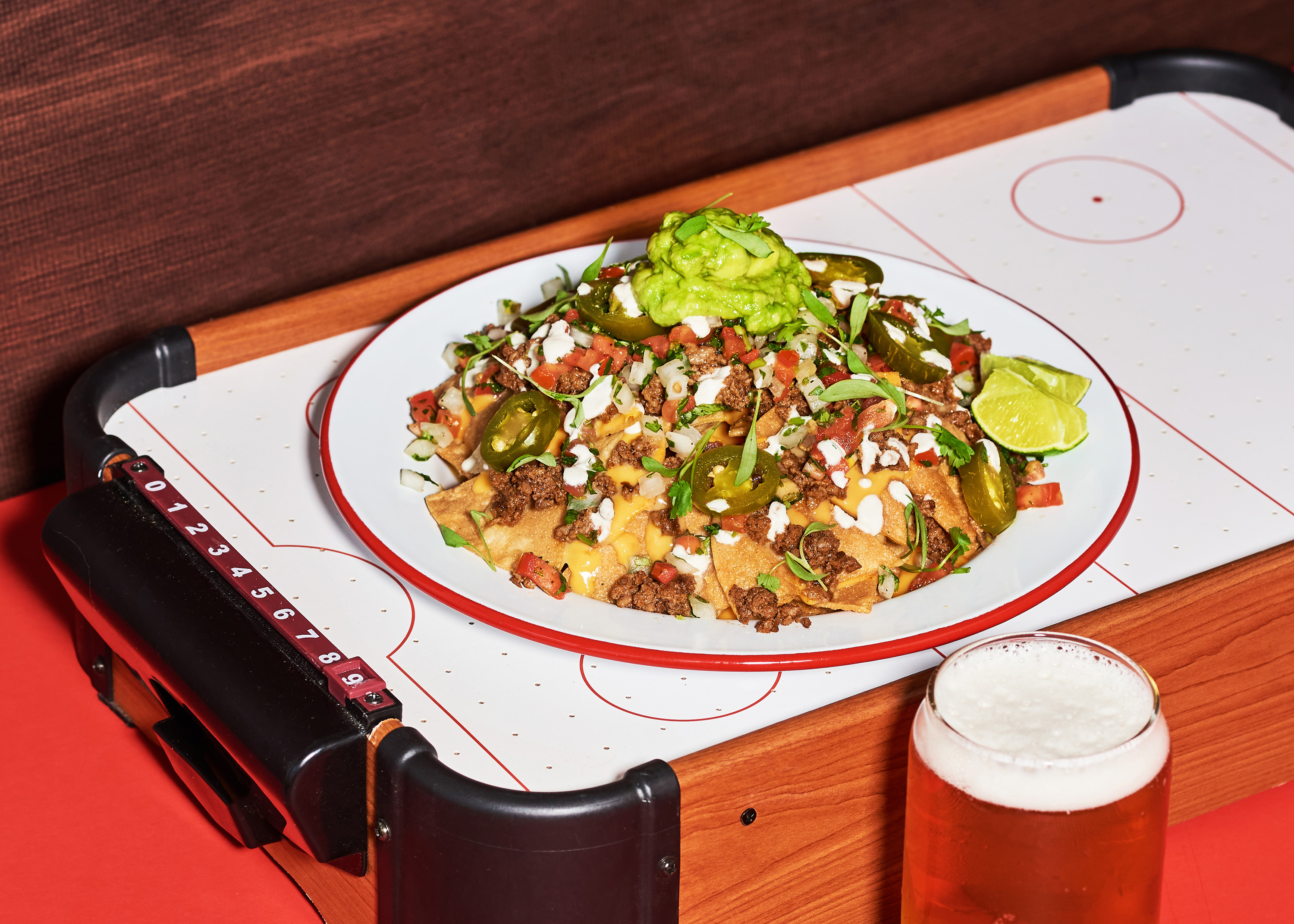 Bar patrons will be able to enjoy games featuring Los Angeles sports teams such as Dodger baseball, Clippers and Lakers basketball, Rams football, and Los Angeles Football Club soccer games. International tennis and soccer, vintage sporting events, and classic sports movies will also be on rotation. When not dining or watching sports, patrons can get in on the fun by playing their own games of slam ball, hobbyhorse racing, and spike ball.
"Sports are a unifier," Put Me In Coach co-owner Jason Eisner told VegNews. "Like food, they have this uncanny ability to create community. Our concept was founded with that in mind, to use food and sports as a way to foster inclusivity and bring everyone together."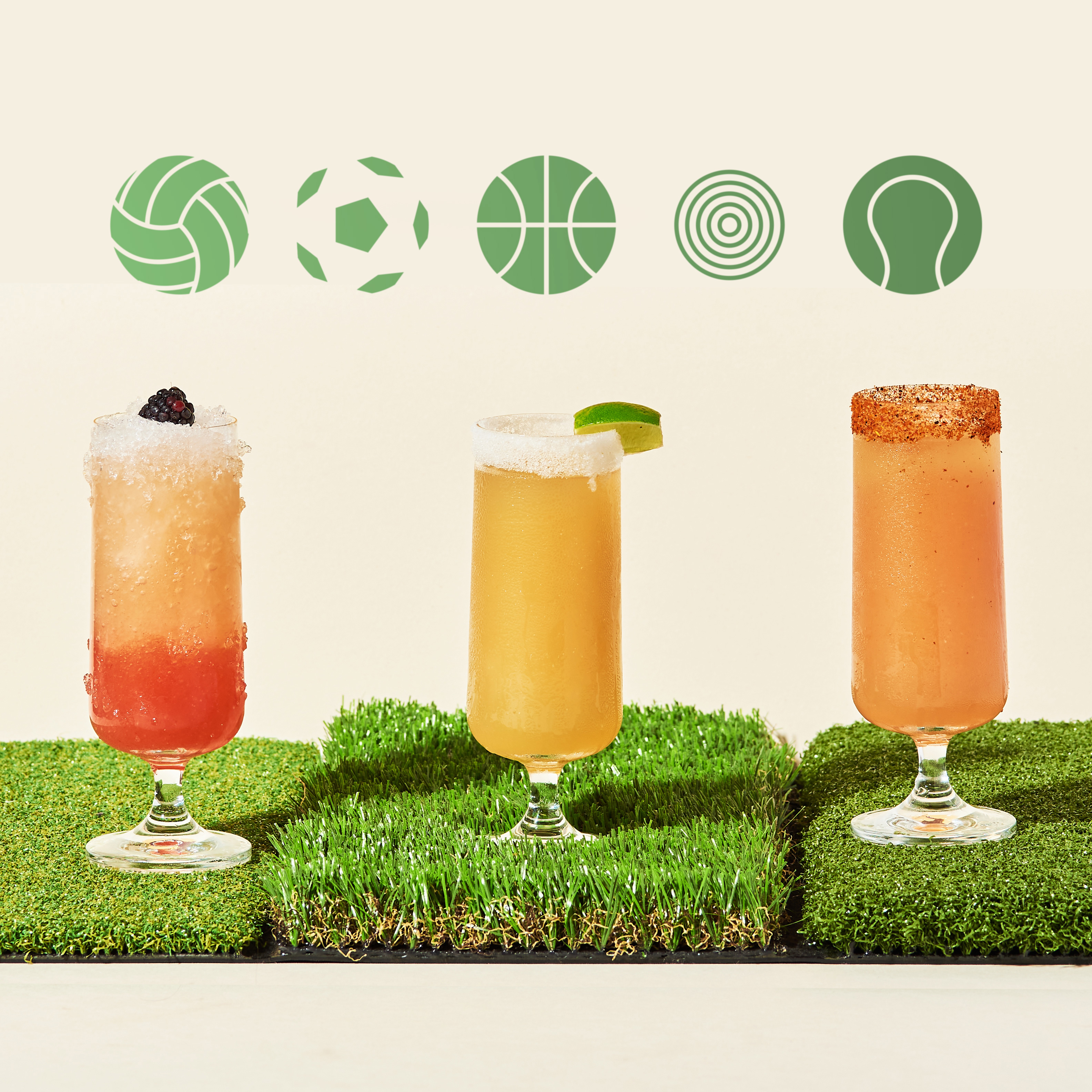 From German beer garden to vegan sports bar
Located on Highland Park's famed York Boulevard, Put Me In Coach is taking over the space formerly occupied by Hinterhof, a vegan German beer garden. Founded by Matthias Brandt and Eric Funk, Hinterhof opened its doors in 2019 and was best known for its plant-based traditional German fare such as wienerschnitzels, bratwursts, and German-inspired street food. However, despite Hinterhof's popularity, the owners ultimately decided to close the beer hall after more than a year of hardship brought on by the COVID-19 pandemic.
"We felt that we could change people's minds about vegan restaurants and to introduce the community to the Berlin Beer Garden culture in an inviting, relaxed setting," the owners said in a May 2021 Instagram post. "We feel like we accomplished this and a lot more in the last two-plus years and had a lot of fun doing it, even in a pandemic. Now it is time for us to move on to the next chapter in our lives and say Tschüẞ (goodbye) to our beloved Hinterhof."
With the opening of Put Me In Coach, Brandt and Funk's wishes that Hinterhof is replaced by an all-vegan concept are being honored.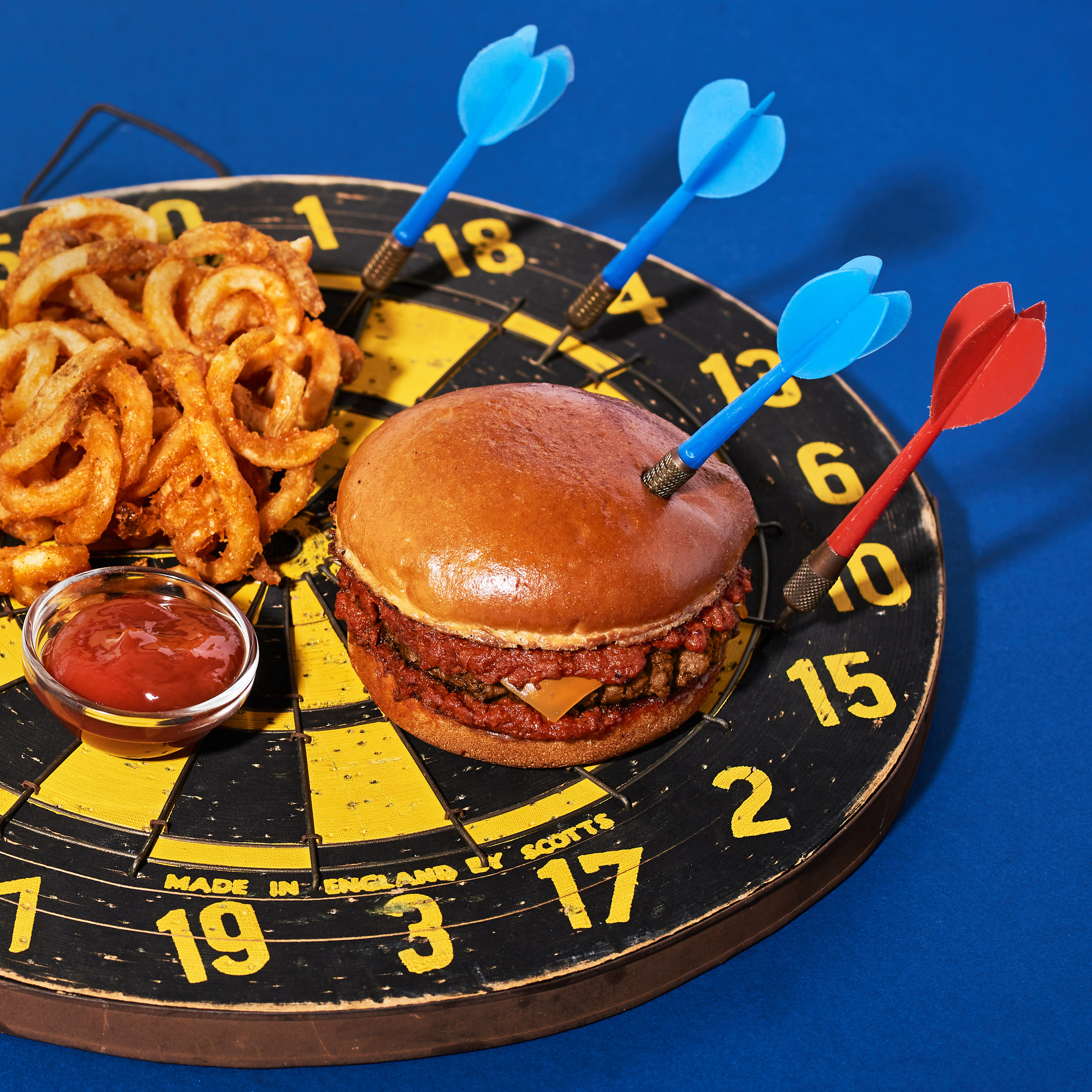 Jason Eisner's vegan ventures
Put Me In Coach is the newest vegan concept by Eisner, a local chef and restaurateur. Eisner is also behind the Southern California-inspired beer garden Block Party Highland Park (now permanently closed), vegan craft brewery Party Beer Co., and fast-casual eatery Wolfie's Nashville Hot Chicken. Put Me In Coach is the latest project by Eisner and Josh Beane, chef Chang, Janelle Hu, and Brennan Woo, the founding team behind both Party Beer Co. and Wolfie's Nashville Hot Chicken.
A world-renowned mixologist, Eisner also serves as the Beverage Director for local mainstay Nic's On Beverly, a vegan restaurant and cocktail bar opened in 2019 by Nic Adler—another vegan restaurateur and founder Eat Drink Vegan, a vegan festival that operated for 10 years until its final run in 2019.