Professional basketball player DeAndre Jordan told vegan chef Latisha Daring—owner of Brooklyn-based vegan restaurants Greedi Kitchen and Greedi Vegan—that he went vegan three years ago to help save the environment. Daring joined Jordan in the kitchen to make a meal using Beyond Meat's Beyond Breakfast Sausage for an episode of new vegan cooking show Cooking Clean.
"One day, cold turkey, I just was like, 'This is what I'm doing,'" Jordan said. "It's been great for me ever since … Once you educate yourself a lot on what you're putting in your body and where the protein is actually coming from, [going vegan] was an easy decision for me. And also, environmentally, being able to take care of the planet—not only for ourselves but for our children and their children and so on—I just wanted to be able to have some kind of impact on us bettering our environment."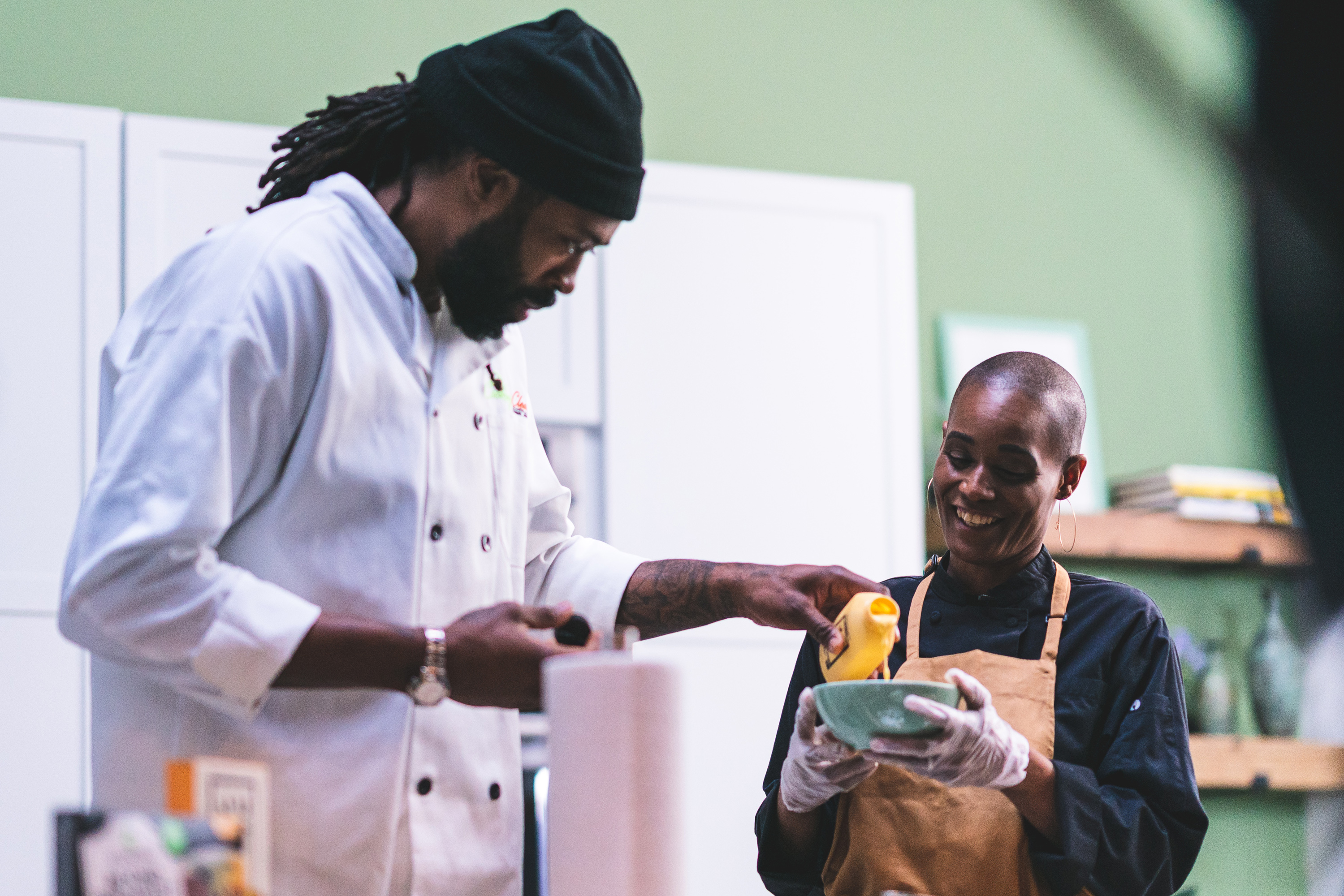 DeAndre Jordan's vegan cooking show
Cooking Clean debuted as an eight-episode show on athlete-owned network PlayersTV. Jordan hosts the show and is joined by guest chefs and restaurateurs to discuss plant-based eating while preparing unique vegan recipes. The show was created in partnership with paper towel brand Bounty and plant-based brands Beyond Meat and Eat Just (maker of mung bean-based JUST Egg).
While preparing the breakfast recipe with Daring during the show, Jordan shared that a typical breakfast for him is a JUST Egg scramble or burrito with Beyond sausage or waffles. Together, Daring and Jordan prepared a walnut-based chorizo with Beyond sausage that is served with a vegan frittata and avocado toast.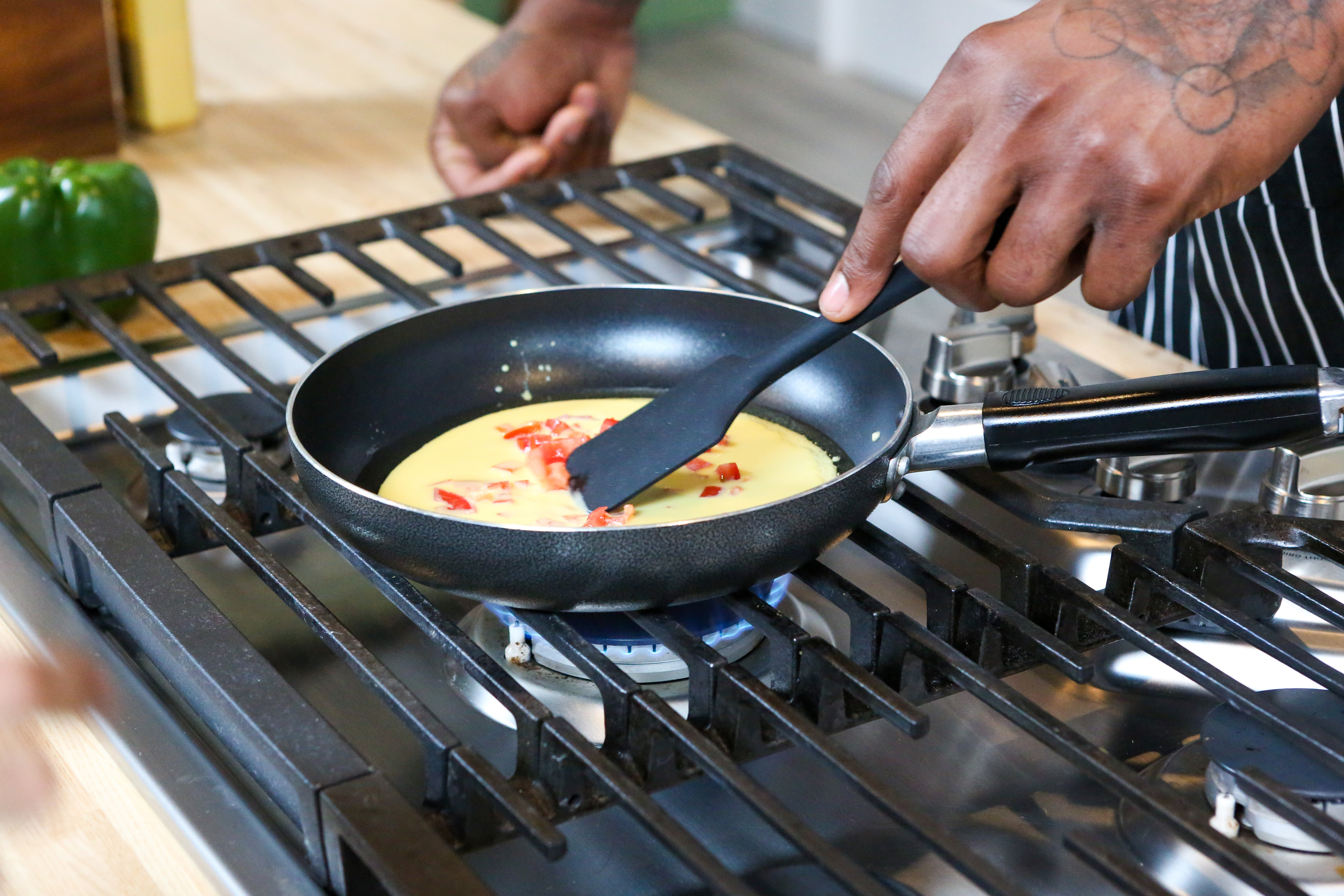 Investing in vegan brands
Jordan—who plays center on NBA team Brooklyn Nets and is also an Olympic gold medalist—is part of a group of 14 professional athletes who invested in Beyond Meat in 2019. The group included NBA icon Shaquille O'Neal, current NBA stars (and vegans) Chris Paul, JaVale McGee, and Kyrie Irving, and other athletes such as snowboarding legend Shaun White and ski racer Lindsey Vonn.
The athletes are part of Beyond Meat's "Go Beyond" campaign, which promotes plant-based foods to athletes and sports fans through various efforts. The athletes joined existing athlete shareholders in Beyond Meat such as JJ Redick, David Wright, Eric Bledsoe, Maya Moore, Tia Blanco, April Ross, and Maggie Vessey, as well as celebrities Snoop Dogg, Common, Jessica Chastain, Liza Koshy, and Nicole Williams.
Since investing in the brand, Jordan has helped promote plant-based meat to his fans, including by making a personal appearance at a New York location of Dunkin' to promote the launch of the Beyond Breakfast Sausage Sandwich in 2019.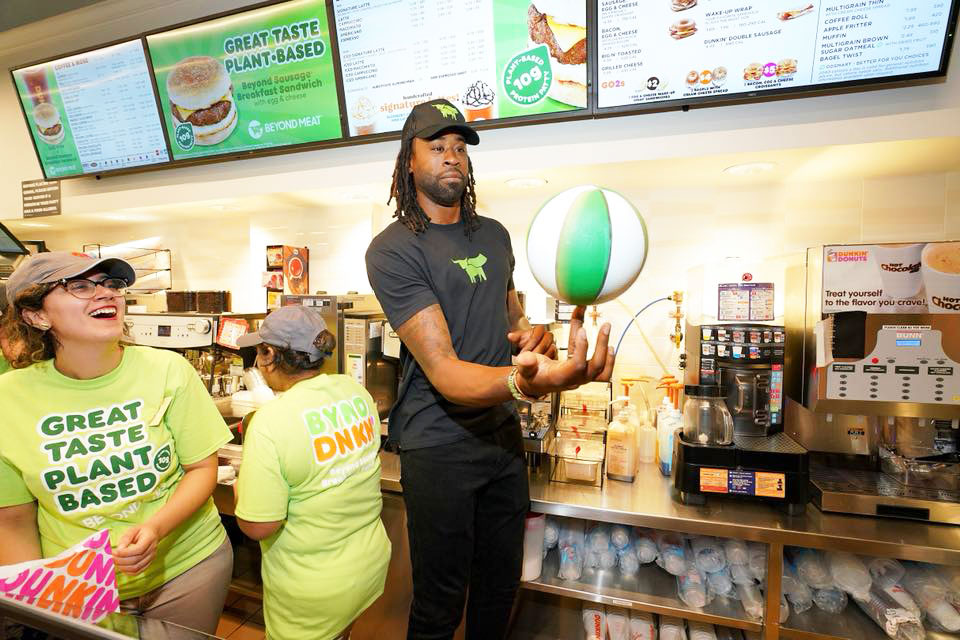 Jordan and fellow NBA star Jrue Holiday—who plays point guard for the Milwaukee Bucks—also recently became the first plant-based athlete brand ambassadors for Eat Just. The brand's JUST Egg appears on two episodes of Cooking Clean and both Jordan and Holiday will promote the product through the 2021-2022 basketball season.