Globally Local Technologies Inc.—parent company of Canadian vegan fast-food chain Globally Local—will be opening its first US location in New York City later this summer. Globally Local became one of the world's first vegan fast-food chains when it opened its first restaurant in London, ON in 2016. Its second location opened in 2017 as the world's first 24-hour vegan drive-through, taking over a shuttered location of popular Canadian fast-food chain Harvey's.
Its first US outpost, which will be rebranded as Odd Burger, will offer vegan versions of menu items commonly found in mainstream fast-food restaurants, including breakfast sandwiches such as the Faconator (made with a sausage patty, vegan cheddar cheese, and a tofu-based egg); burgers such as the Vopper (which features a chickpea-based patty topped with tempeh bacon); "chikUN" sandwiches in Buffalo, crispy, and sticky (slathered in Korean sesame sauce) varieties; along with salads, onion rings, milkshakes, soft serve, and more.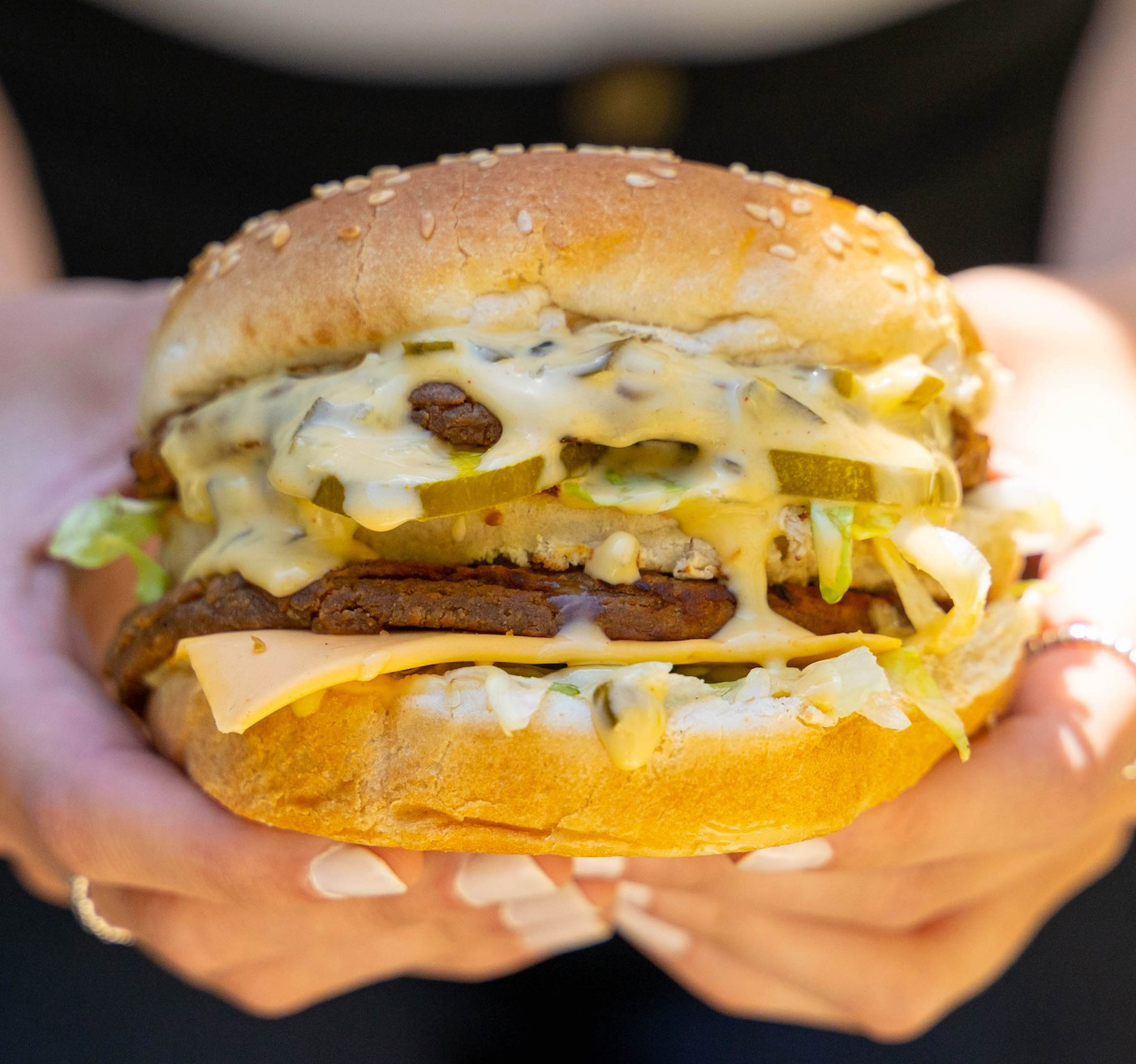 Really, really fast-food
Though an opening date has yet to be announced, the upcoming Odd Burger New York is expected to open within three months of finding the right location. The new eatery will follow the company's blueprint of compact smart kitchens. The company's technology is optimized for rapid service, takeout and delivery, affordability, and simplified employee training. Odd Burger smart kitchens feature modern on-demand cooking technology, online ordering, self-checkout kiosks, and cashless transactions.
"We believe that New York is the perfect city to debut Odd Burger into the US market because our concept is just as unique as the city," James McInnes, co-founder and CEO of Odd Burger, told VegNews. "Our compact smart kitchen design allows us to fit into small locations commonly found in the New York market, allowing us to quickly expand our footprint across the city."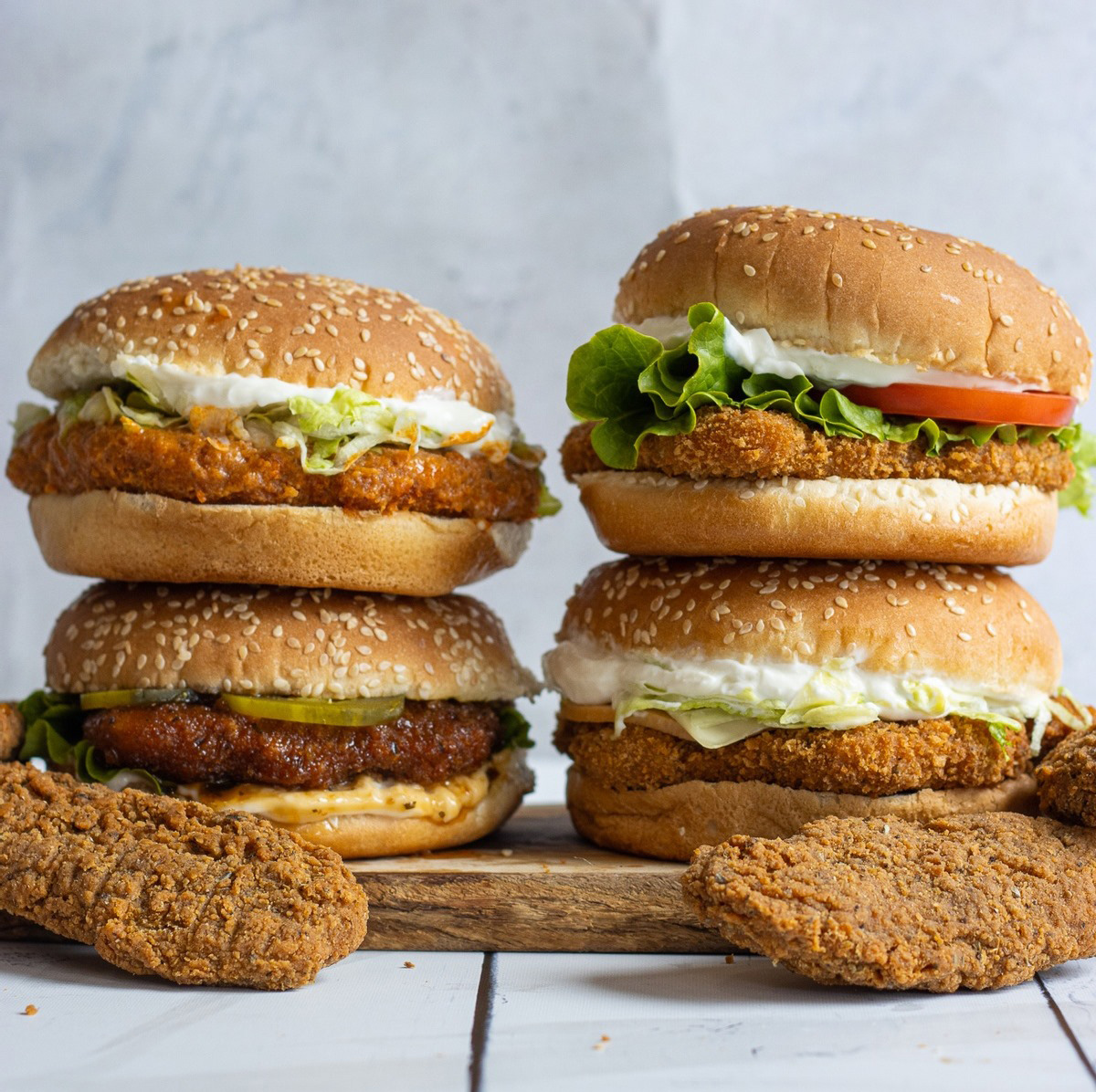 Vegan fast-food across North America
The NYC location will be the launchpad for a much greater US expansion strategy that includes a location on the West Coast, as well as a location in the Southern US market. The chain is also rapidly expanding across Canada with many more locations in various stages of development. The company is currently working on seven additional locations in Ontario: Vaughan, London, Waterloo, Hamilton, Toronto, Whitby, and Oshawa—with the Vaughan, London, and Waterloo locations expected to open this summer. The chain currently operates two locations in Toronto and Windsor and plans to open 20 additional locations across North America over the next year.
Globally Local Technologies also operates a manufacturing facility where it produces its own plant-based meats and dairy alternatives—such as burgers, sausages, chickUN fillets, and dairy-free sauces—for distribution in the foodservice sector. This control of its supply chain allows Globally Local to price its menu items competitively with non-vegan fast-food chains. Earlier this year, Globally Local began trading on the Toronto Stock Exchange's (TSE) Venture Exchange under the symbol GBLY, making it the first publicly traded vegan fast-food chain in the world.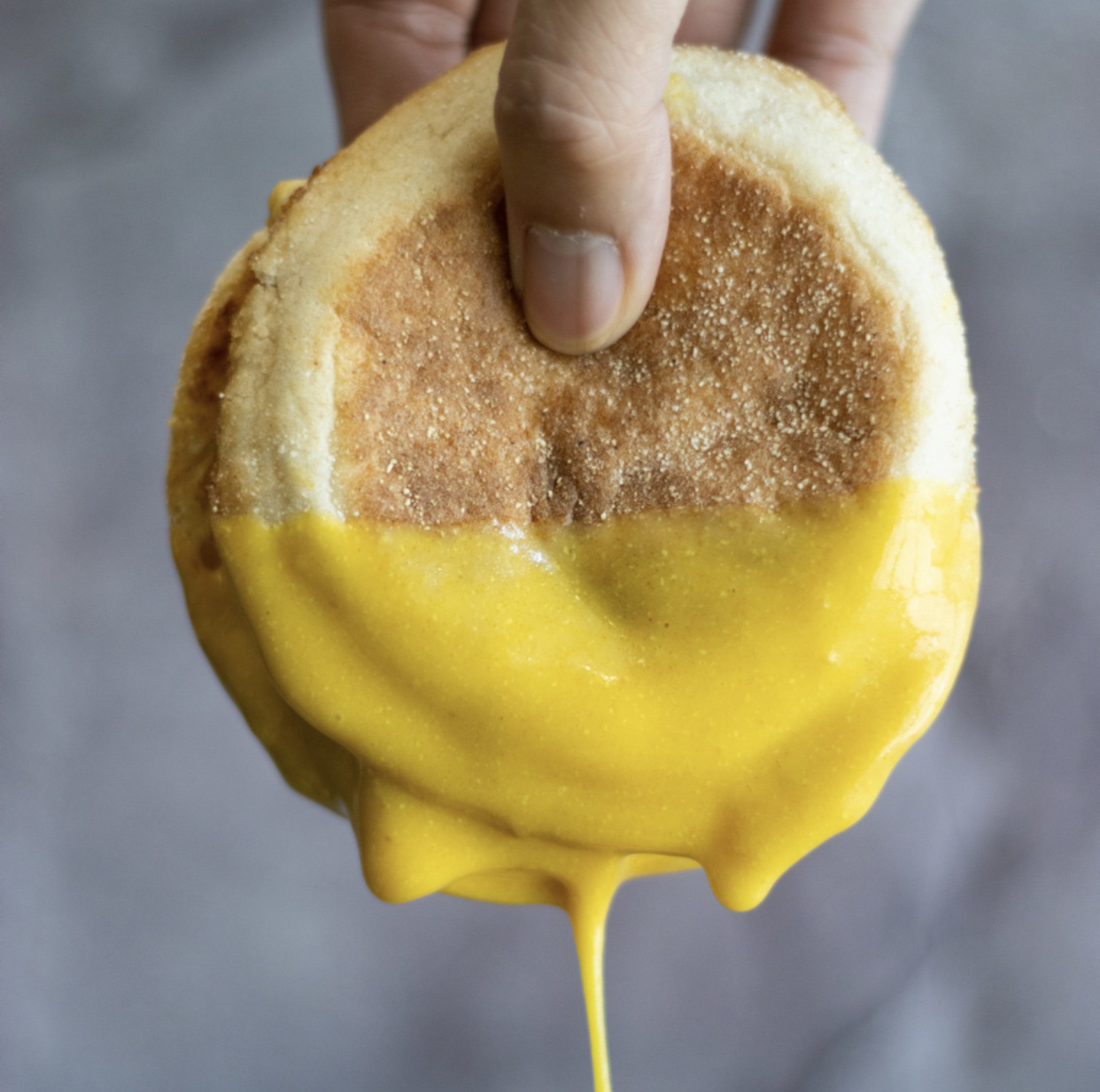 Odd Burger: the next big vegan chain?
The company also recently announced that it is rebranding itself as Odd Burger. "Our journey as Globally Local has been truly incredible so far. We have accomplished so many of our goals since our launch in 2014. That being said, as we embarked on our big expansion, we felt that the timing was right to evaluate our brand and understand how to best connect with people who have not yet tried our food," the company posted on Instagram. "For us, the word 'odd' is something to be proud of—being different and thinking differently from everyone else is how we are going to create a sustainable food system that is kind to animals and the planet. We believe that Odd Burger is the global brand that will disrupt fast food, and we can't wait to have you join us in our newly designed restaurants coming very soon."
All new locations of Globally Local that are set to open this summer will carry the new name and new look, and the branding of its current locations in Toronto and Windsor will be transitioned in the coming months. In early July, the company will switch its existing social handles and website over to oddburger.com. Globally Local has applied for a ticker symbol change with the TSXV and expects to trade under "ODD" in early July.