Nestlé might be the first major food company to add lab-grown meat to its portfolio of products. According to Bloomberg, the Swiss food giant is in talks with Israel-based cultured meat startup Future Meat Technologies (FMT) to "explore the potential of cultured-meat components that do not compromise on taste or sustainability." FMT grows real animal meat in a lab-setting from a small amount of animal cells, negating the need to raise and slaughter animals for food. Potentially, Nestlé will incorporate FMT's novel meat products into its Garden Gourmet brand to offer consumers a product that blends cultured and plant-based meat.
While Nestlé has engaged in a number of problematic business practices throughout its more than 150 years in operation, the company is betting on both plant-based and lab-grown meat as the future of food. Under its Garden Gourmet brand in Europe, Nestlé offers a variety of plant-based products in the retail and foodservice sector, including the Incredible Burger patty (now "Sensational Burger") which was featured as part of The Big Vegan TS burger at McDonald's in Germany. Stateside, the Swiss giant owns vegetarian brand Sweet Earth, under which it offers vegan meats such as the Awesome Burger and Awesome Grounds. Nestlé has also modernized some of its classic brands to include Sweet Earth's vegan meat products such as DiGiorno pizzas and Stouffer's lasagna.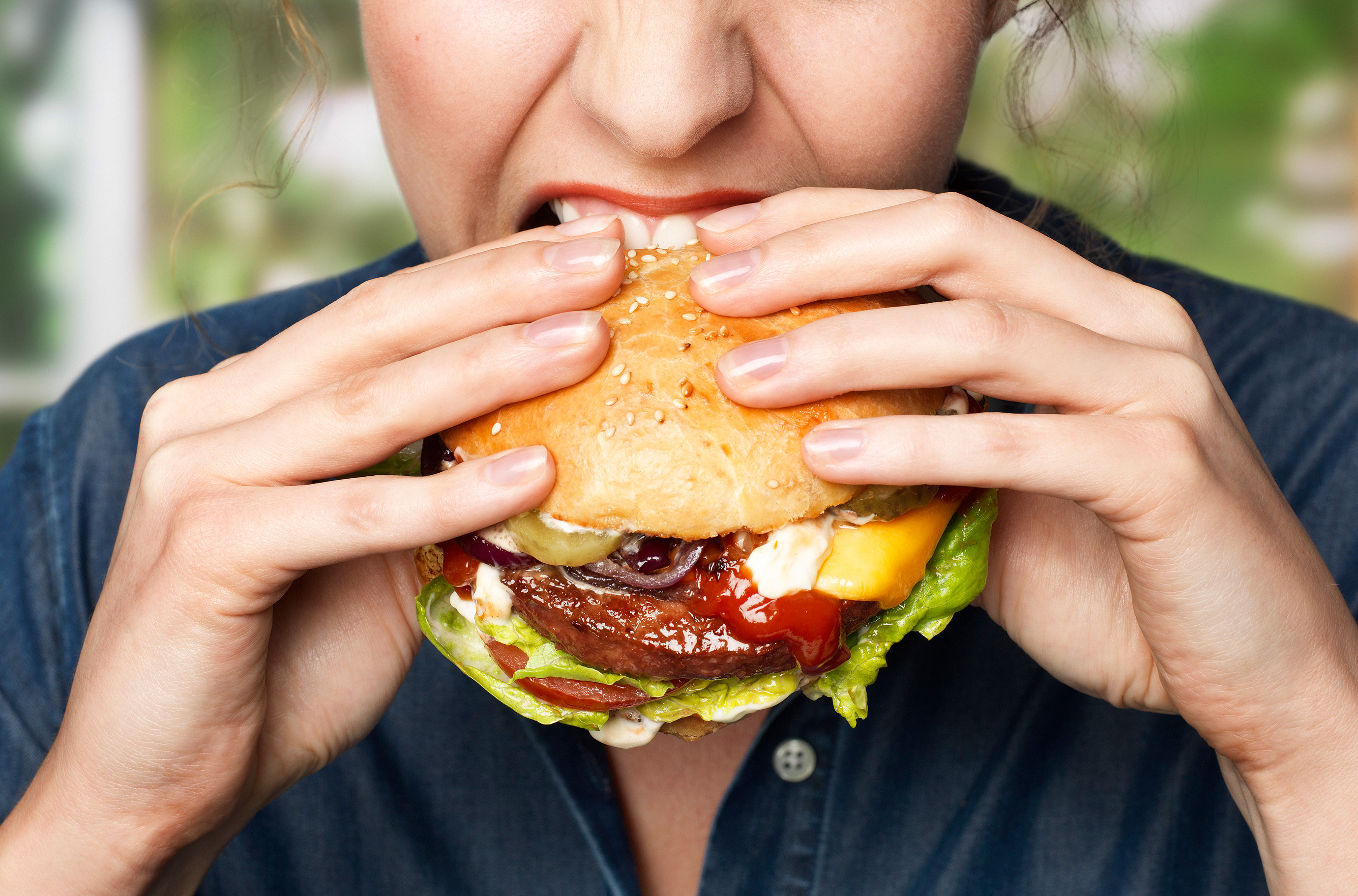 Bruce Friedrich, founder and president of food advocacy group Good Food Institute (GFI), says Nestlé's interest in bringing cultured meat to the masses is a big step in the right direction. "Nestlé's involvement at this level could be transformative for the cultivated meat industry and should significantly advance what needs to be a global norm: delivering more sustainable proteins to consumers around the world. When Nestlé talks, the worldwide food industry listens," Friedrich said. "For Nestlé to see the potential of cultivating real animal meat directly from cells would be a game changer for the industry."
Getting lab-grown meat to market
One of the biggest hurdles in getting cultured meat to market are high production costs. In 2013, Mark Post—founder of biotechnology company Mosa Meat—unveiled the world's first lab-grown burger, which cost $325,000 to produce, a cost that startups, including FMT, have since cut drastically by scaling production and developing less costly growth mediums and other inputs.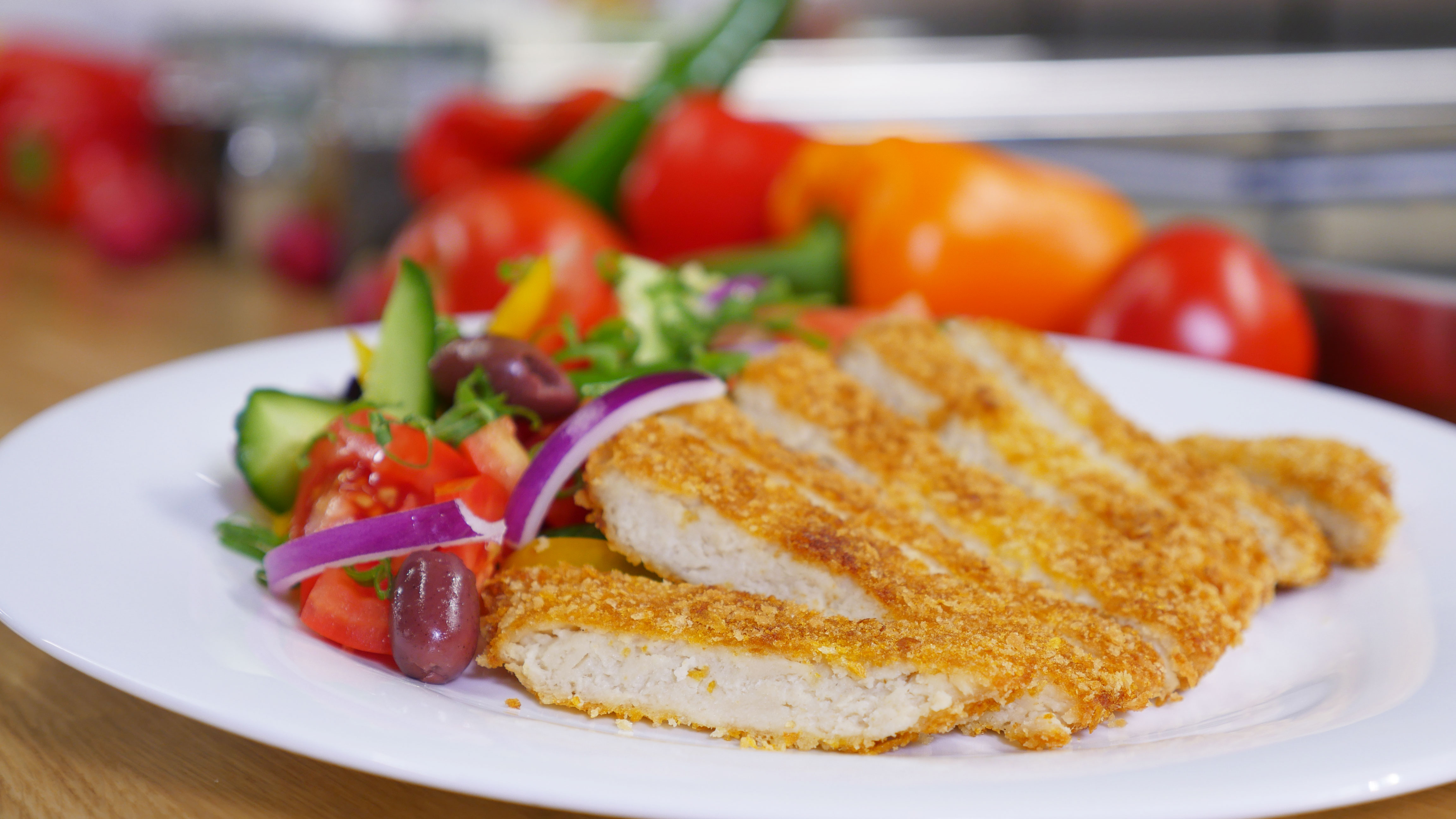 Earlier this year, FMT revealed that it brought the cost of production of its cultured chicken down to just $7.50 per quarter-pound serving, a 1,000-fold reduction in production costs of cultured meat. In June, FMT—which counts meat giant Tyson as an early investor—opened its production facility in Rehovot, Israel which is capable of producing 500 kilograms (1,110 pounds) of cultured products per day, the equivalent of 5,000 hamburgers. FMT's cruelty-free production process is expected to generate 80-percent less greenhouse gas emissions while using 99-percent less land and 96-percent less freshwater than traditional meat production.
In addition to high production costs, another hurdle in getting the novel technology to consumers is government regulatory approval. FMT is seeking regulatory approval in several territories and aims to begin marketing its products—which, in addition to cultured chicken, also include slaughter-free lamb kebabs and cell-based beef burgers—to consumers and restaurants in the US in 2022.
Road to regulatory approval
Late last year, Singapore granted regulatory approval to cultured chicken made by California-based startup Eat Just—known best for its vegan JUST Egg—under its GOOD Meat brand. Soon thereafter, upscale eatery 1880 became the first restaurant in the world to offer cultured meat on its menu. The Singaporean restaurant showcased Eat Just's cultured chicken in a variety of dishes made to initiate conversation about the past, present, and future of food. The restaurant also partnered with delivery platform FoodPanda, which now offers local delivery of cultured chicken—another world first.
And while other players in the cultured meat industry have held tasting events for investors and the public to demonstrate their cell-based concepts, currently, the only place in the world where cultured meat can be sold is Singapore. However, that might soon change and companies worldwide—which make cell-based versions of everything from beef patties to shellfish—are betting on a new era of meat production being right around the corner.
In the US, aquaculture startup Wildtype announced last month that it intends to open a first-of-its-kind cell-based sushi restaurant adjacent to its cultured seafood pilot plant in San Francisco. Currently, the US Food and Drug Administration (FDA) is moving through a pre-market consultation process and pending regulatory approval, the restaurant would serve sushi grade salmon and other fish it makes from a few cells, bypassing the need to raise fish for slaughter or destroy the oceans trying to catch them. Wildtype's pilot plant recently became operational with a near-term capacity of producing approximately 50,000 pounds of seafood in this way per year. At maximum capacity, the plant will be able to produce upwards of 200,000 pounds of slaughter-free seafood annually.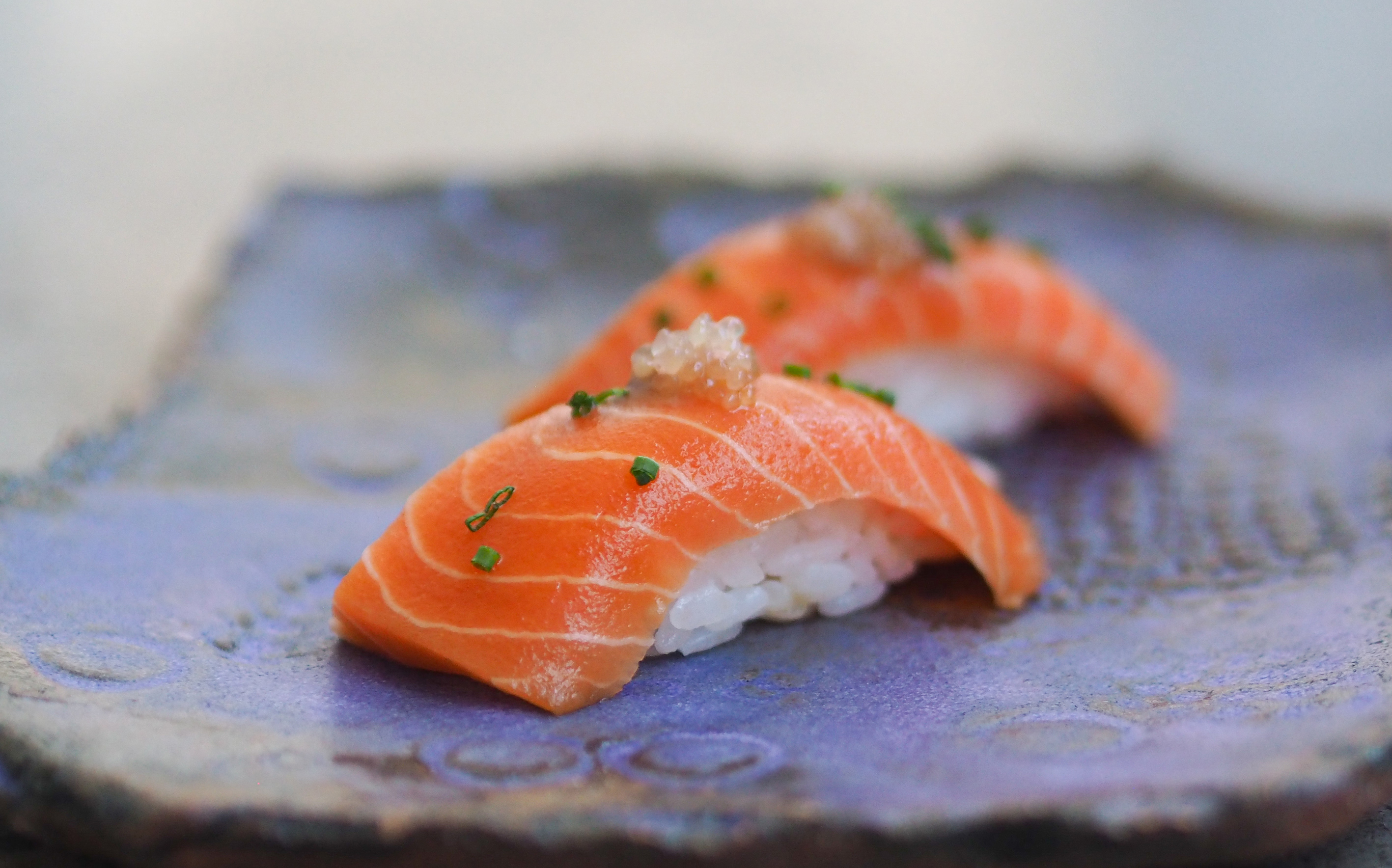 GFI encourages world governments to rapidly follow in Singapore's footsteps to support the global effort of fighting the climate crisis. "We need both the public and private sector to go all-in on making meat from plants and cultivating meat from cells," Friedrich said. "Governments must invest in these innovations now to slash the climate impact of our food system and stand a chance of moving the world to net-zero emissions by 2050."