Olympic gold medal-winning track star and vegan Carl Lewis has partnered with vegan brand Silk to support athletes from historically Black colleges and universities (HBCUs). While the Big Ten Universities and other schools can average over $50 million in revenue each, HBCUs and their attendees do not typically receive the same level of funding, including for sports programs.
As part of the initiative, five HBCU track and field programs will be provided with $10,000 donations—for a total of $50,000—to go toward team necessities such as uniforms, equipment, and transportation. The five HBCU recipients will also receive plenty of Silk Soymilk for their upcoming track and field season, and will be invited to a live Q&A session with Lewis. The initiative aims to inspire the next generation of plant-powered athletes and champion HBCU track and field teams to promote top talent.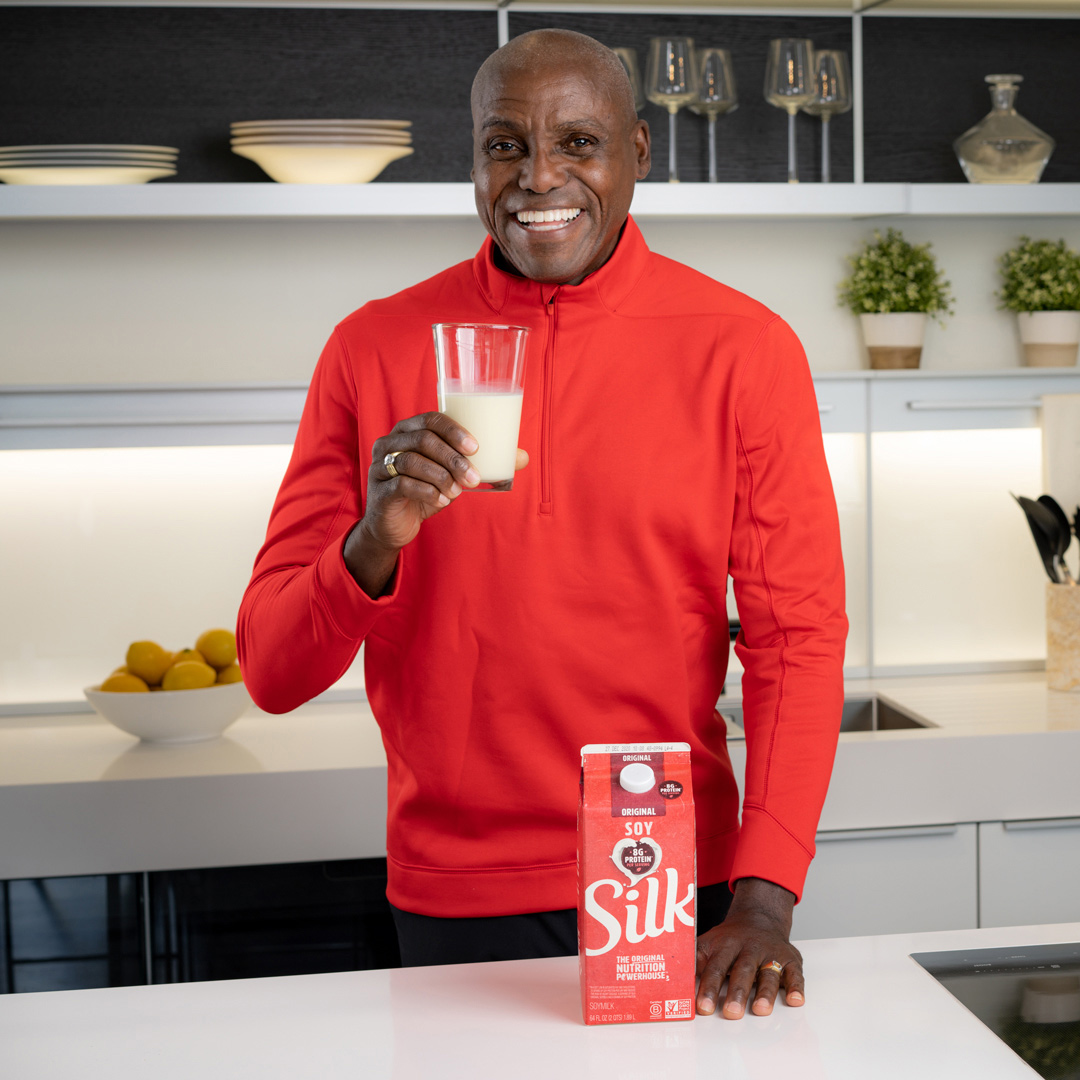 Supporting the next generation of vegan Olympians
Lewis has been vegan since 1990 and is one of the most-talked-about Olympians. In his track and field career, Lewis won 10 medals—nine of which were gold.
"As a longtime advocate of plant-based diets, I know first-hand the benefits it can yield for an athlete, which is why I am proud to be a partner on this Silk Team Protein initiative to show college athletes how plant-based products like Silk Soymilk can help support their athletic goals," Lewis said. "Through this partnership, I hope to encourage the next generation of athletes, especially within the HBCU & Black community, to join the growing number of African Americans moving toward a plant-based diet."
Students, alumni, professors and fans of an HBCU with a track and field program can submit a nomination until the July 22 deadline at SilkTeamProtein.com for a chance for their nominated school to receive one of five $10,000 donations.
"Silk is excited to partner with Carl Lewis, a proud plant-based pioneer, to support HBCU track and field teams and their incredible talent," Terrance Irizarry, Chief Diversity Officer at Danone North America (Silk's parent company), said. "We're committed to celebrating and championing a diverse and inclusive world, and through this HBCU initiative, we hope to give more opportunities to a community that deserves equal funding."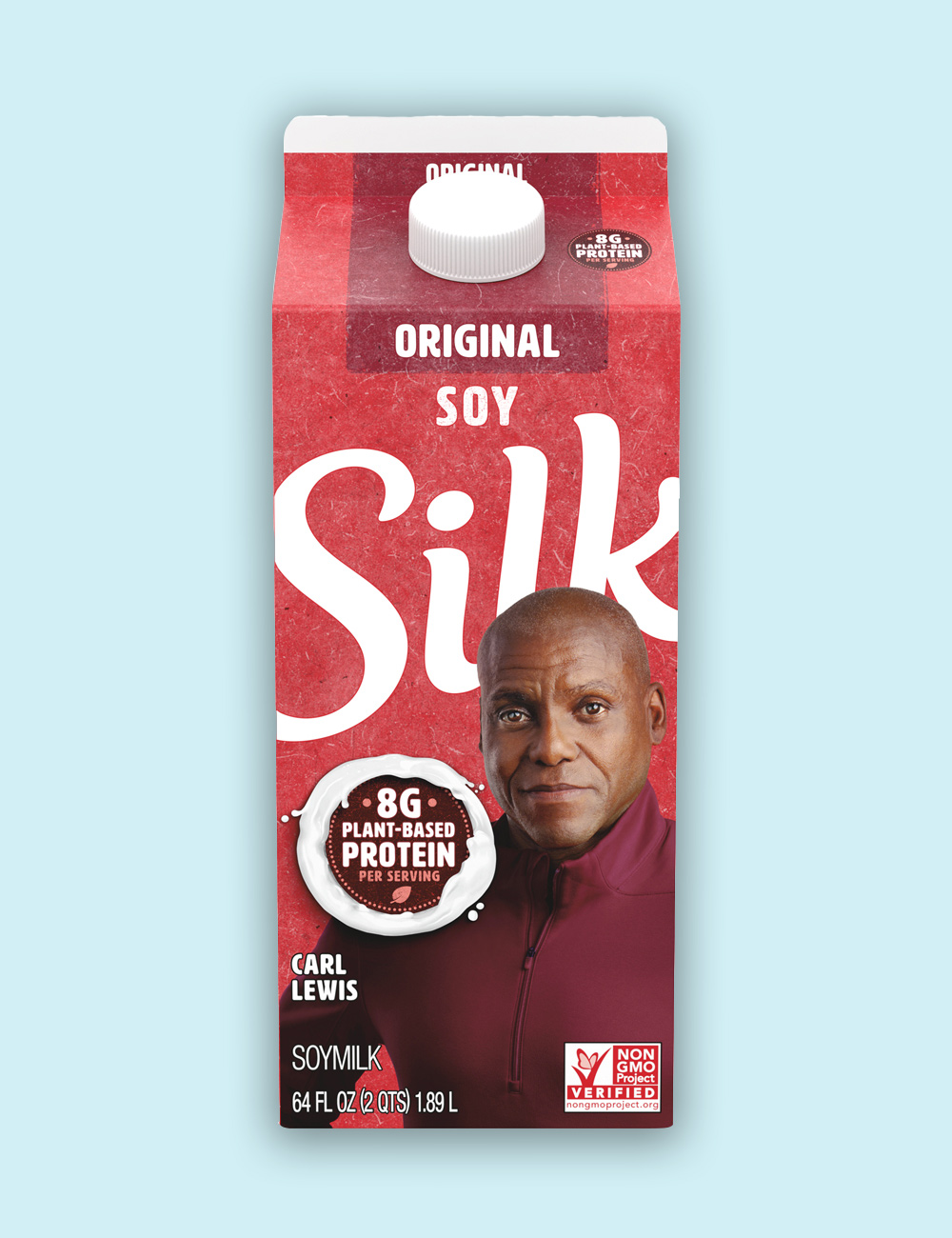 The new face of Silk
Lewis is the latest vegan Olympic athlete to partner with Silk to promote the benefits of classic soy milk—a high-quality, complete source of plant-based protein. And as the newest face of the Silk Soymilk portfolio, Lewis will be featured on Original and Unsweetened cartons of Silk Soymilk, available nationwide.
Last year, athletes Michael Phelps and Aly Raisman—Olympic medalists in swimming and gymnastics, respectively—were featured as the faces of Silk's soy milk line. The duo also partnered with Silk to make a $150,000 donation to Feeding America to support its hunger-relief efforts.