Denmark-based Too Good To Go is on a mission to fight food waste, and vegans can help while enjoying their favorite restaurants at a discounted price. Too Good To Go offers consumers "surprise bags" filled with excess food from participating restaurants, bakeries, and grocery stores that would have otherwise been thrown away. While bags are priced between $4 and $6, the value of their contents is at least three times that price. Upon downloading the app, consumers can search for participating businesses near them, reserve a surprise bag, and pick it up within the designated time frame.
Founded in 2016, Too Good To Go launched in Denmark before expanding to 15 countries. Co-founder Lucie Basch, a former employee at Nestlé Food Factory, realized the overwhelming amount of food waste during her time with the food manufacturer. The co-founder's chance encounter with a bakery also inspired the concept behind Too Good To Go. "One day I was passing a bakery and the baker was throwing away a lot of great product," Basch told Katie Couric Media. "I asked if I could have them, but they weren't allowed to donate [the food]. So I paid for it, and the baker gave me three times more than what I had paid for. That made a light bulb go off."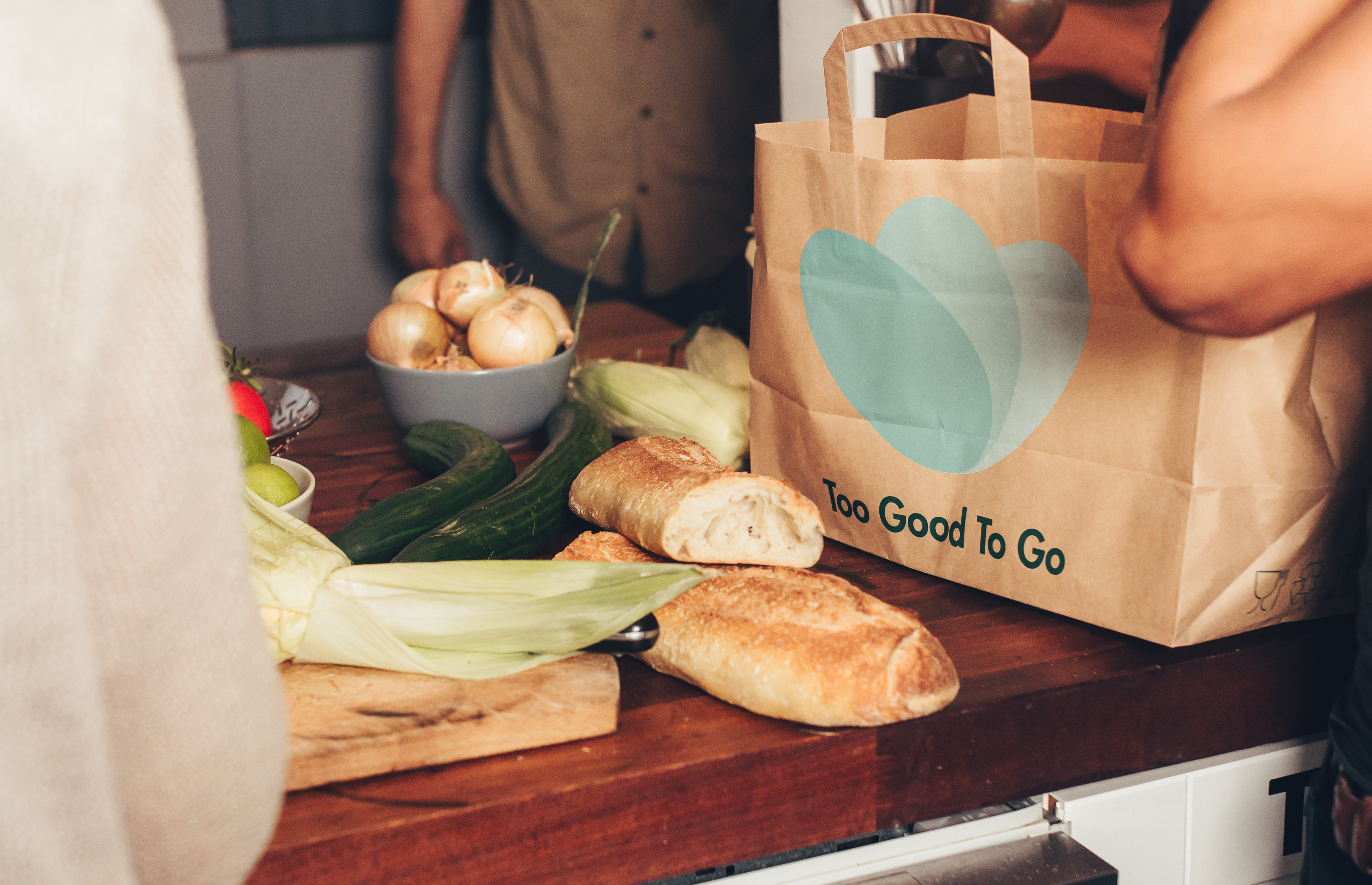 Fighting food waste with vegan meals
Four years after its initial launch, Too Good to Go made its US debut with operations in New York and Boston last September. To date, the app has also partnered with businesses in Philadelphia, New York City, New Jersey, and the San Francisco Bay Area. Across each city, consumers have a selection of plant-based and vegan-friendly businesses they can shop with, easily found by selecting vegan as a diet preference when using the app. In the US, participating vegan businesses include:
Chicago
Liberation Donuts
Cinnaholic
Native Foods (Lakeview location)
Chicago Raw
Philadelphia
Crocus Eatery (Rittenhouse Market and Dickinson Square Market locations)
High Fidelity Bakery
Batter & Crumbs
Green Zameen Farm
V Marks the Shop
New York City
Lily's Vegan Pantry
Orchard Grocer
Erin McKenna's Bakery NYC
May Kaidee
[plant-baked]
Terms of Endearment
BoyceMode
Aunts et Uncles
Clementine Bakery
Ava's Life Line
New Jersey
Happy Vegans
Vibez Juice & Vegan Cafe
Poor Man Vegan
San Francisco Bay Area
Portland, Seattle, Washington, D.C., and Austin also have surprise bags available from vegan-friendly businesses.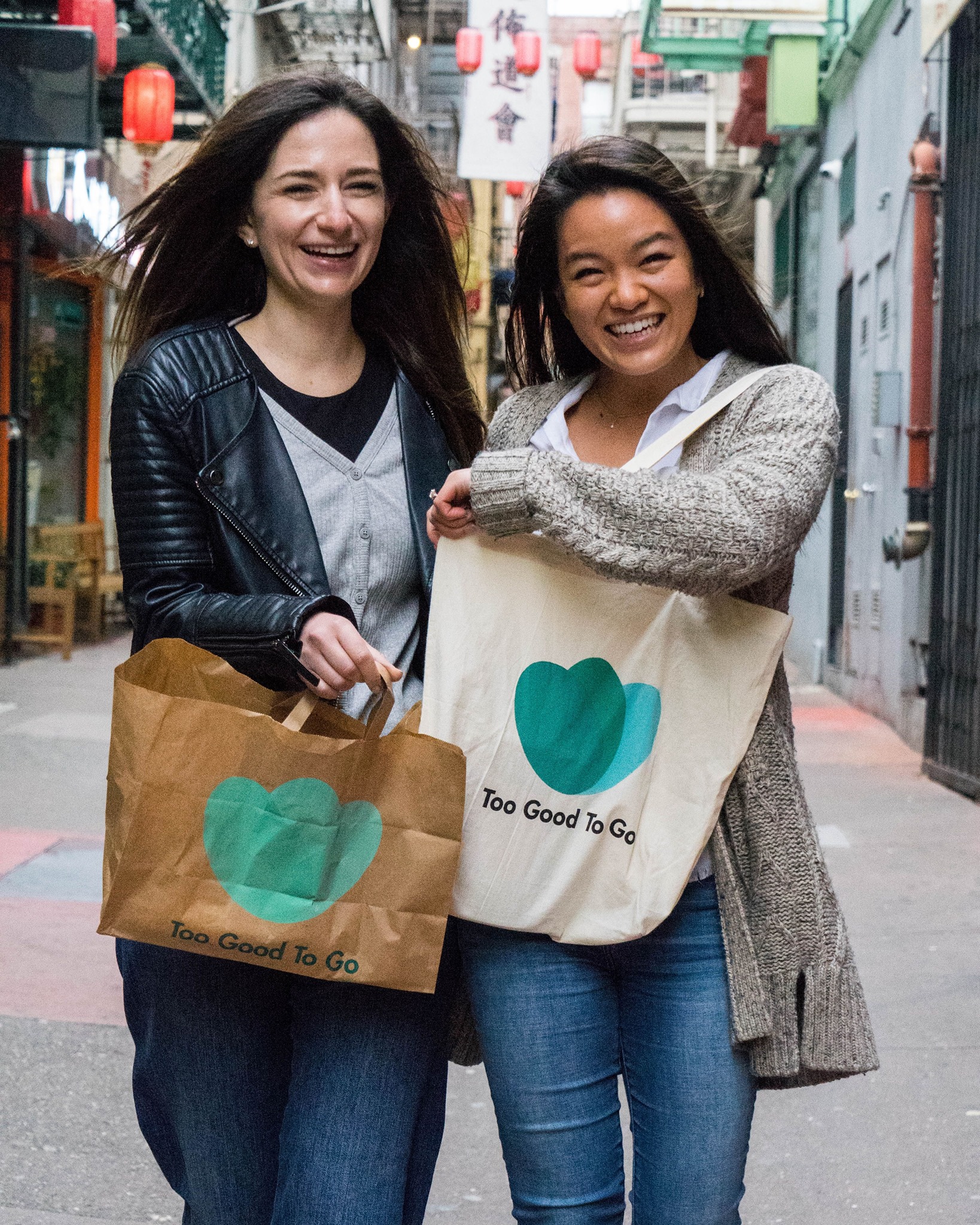 America's food waste problem
In the US, an estimated 80 billion pounds of food are discarded every year—approximately 30 to 40 percent of the country's entire food supply and the majority of the 1.4 billion tons produced globally. Since launching, Too Good To Go has saved 83.8 million meals across the world and boasts 41.9 million users. For Basch, solving food waste relies on including everyone as a part of the solution.
"What we want to do is to make everyone a part of the solution. Everyone is in touch with food everyday, and we want to help them make a difference," she said. "It's really this win, win, win concept where the store doesn't throw away food anymore and gets new consumers, and where people—everyone one of us—can save food and get a great value."