Last month, Los Angeles-based nonprofit The Martha Project—a vegan organization committed to feeding the city's houseless population—made its television debut on the Rachael Ray Show. Founded by cookbook author and plant-based celebrity chef Nicole Derseweh, The Martha Project launched in 2019 with the mission of providing free, vegan meals to houseless community members through small-scale food handouts. Derseweh, who witnessed an increase in the city's houseless population during the ongoing COVID-19 pandemic, pivoted operations to better assist houseless Angelenos.
With the help of dedicated doctors and nurses, Derseweh and her team were among the first to provide houseless Angelenos with facemasks and basic medical supplies. "We were so lucky to have volunteers who were doctors and nurses. They were able to give [The Martha Project] a proper safety protocol which allowed us to interface with the community on a much more regular basis," Derseweh told VegNews. "At one point, we were going out [with food and supplies] every other week."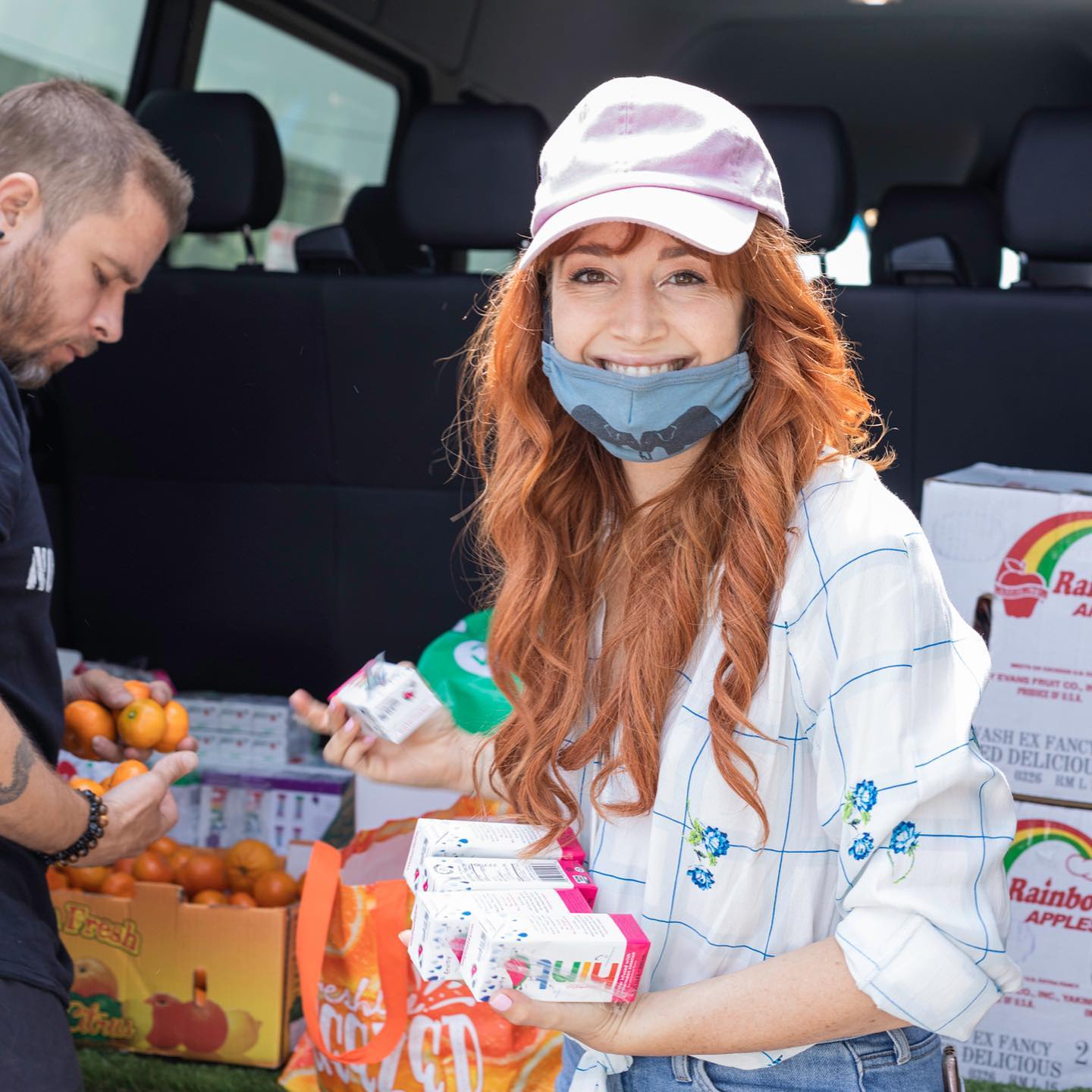 Named after Derseweh's late grandmother, who was known to foster community through food, The Martha Project brings conversation, human connection, and non-judgemental understanding to the houseless people it serves—all while practicing sustainability. Meals are prepared using perfectly fine, donated produce that would have otherwise been thrown away at the day's end to make room for new shipments and are packaged in environmentally friendly cardboard containers.
Today, The Martha Project has served over 6,000 high-quality, plant-based meals—such as Mediterranean-inspired plates, chili-lime stir frys, vegetable burritos, and full Thanksgiving spreads complete with cranberry sauce and sweet potatoes sides—to houseless people in Los Angeles.
The Martha Project moves Rachael Ray to tears
During her appearance on the Rachael Ray Show, Derseweh explained the distinction between the terms "houseless" and "homeless," emphasizing the former's more inclusive nature. "We're saying houseless instead of homeless because homeless says, 'You're not a part of us. This is not your home,' and that's not true," Derseweh explained to Ray. "America is their home. Planet Earth is their home. Los Angeles is their home. New York is their home. They just don't have a house, so they're houseless, but they are a part of [our communities]."
Through tear-filled eyes, Ray applauded Derseweh's efforts and granted The Martha Project a $10,000 donation courtesy of pickle brand Wickles Pickles. Since filming, the generous donation has helped The Martha Project host several food handouts, achieve nonprofit status, and hire a part-time staff. Derseweh hopes to secure a cloud kitchen with the remaining funds.
Los Angeles' houseless crisis
The Martha Project is one of many grassroots organizations seeking to provide food relief to LA's growing houseless populations. According to the Los Angeles Homeless Services Authority, 66,436 Angelenos were houseless as of January 2020, an increase of 12.7 percent from 2019. Despite its ongoing houseless crisis, LA recently passed an ordinance banning "sitting, lying, sleeping [and] storing, using, maintaining or placing personal property" on "streets, sidewalks, or other public right-of-way." Signed on July 30, 2021 by Mayor Eric Garcetti, the new ordinance has been nicknamed the "anti-encampment law" and has been criticized for being punitive in nature.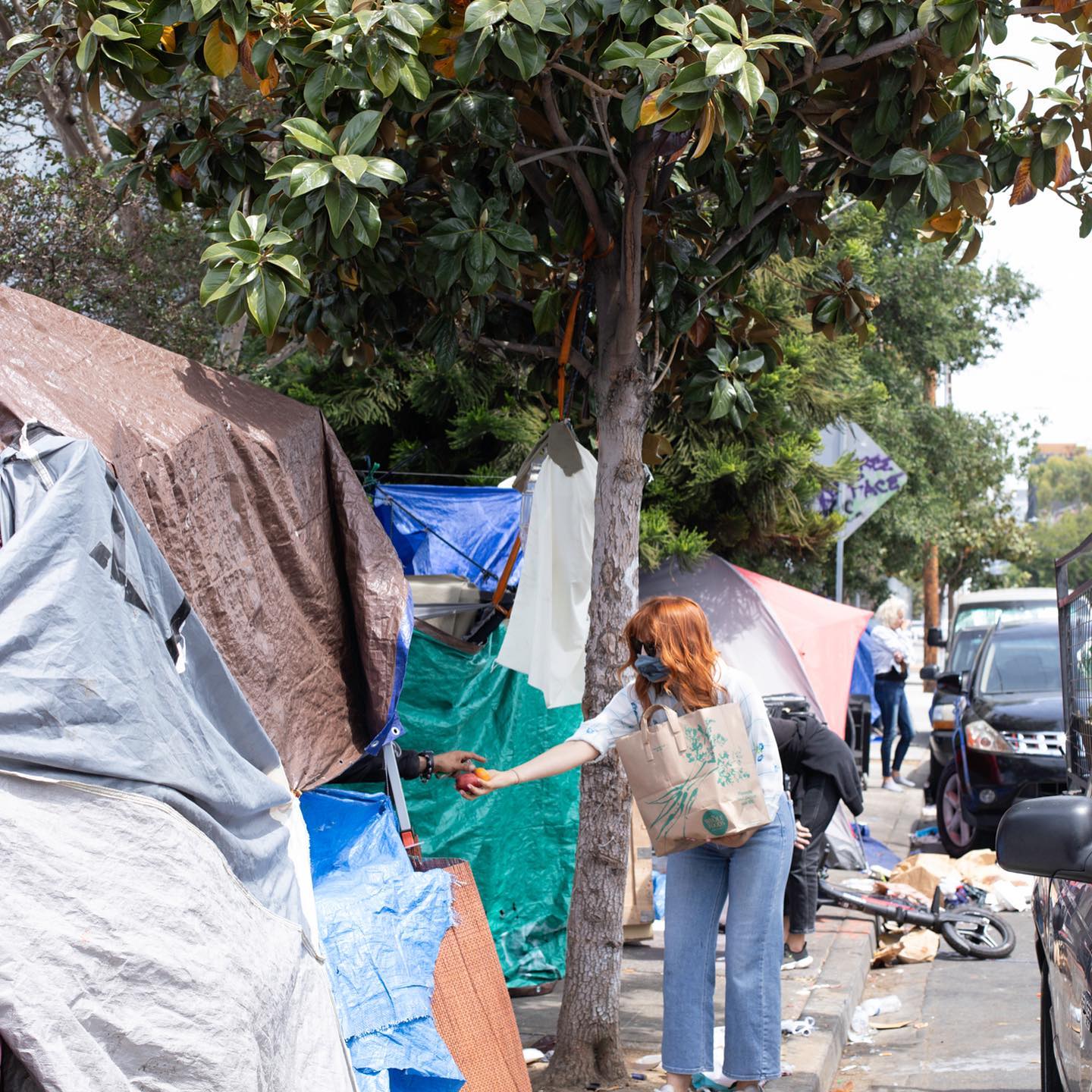 Already, Derseweh has seen the ordinance affect houseless Angelenos and The Martha Project's food-relief efforts. "This ordinance includes not allowing people to create encampments in freeway underpasses. One intense challenge that the houseless community here in Los Angeles faces, especially in the summertime, is the extreme heat. By taking away underpasses, [the city is] stripping the community of a structure that provides shade from the sun. We have seen tents baking in the sun, directly across from a completely shaded area where it is now illegal to have a tent," said Derseweh. "The Martha Project understands that this ordinance won't end houselessness but may change the way encampments look moving forward. We are working to address the need for greater hydration during the summer months and are passing out multiple boxed waters per meal to try to meet demands." The Martha Project is currently looking for a water sponsor to help provide sustainably packaged water to houseless Angelenos.