Luxury vegan clothing store Wag Swag recently opened in Toronto and it caters just to dogs. The store offers high-quality essential items such as vegan leather leashes, collars, and harnesses; fashionable fleece sweaters, puffer jackets, raincoats, and onesies; and accessories such as bowties, scarves, and bandanas—which come in prints such as leopard, floral, and plaid.
Wag Swag founder Heather Skidmore originally created the shop as an online store to fill a gap in the market for luxury items for dogs. "As I made and used these items for [my dog] Ryder, friends, family, and strangers on the street started asking where I got them and how they could get one for their pup," Skidmore told local media outlet BlogTO. "Having opened on [popular street] Bloor, it's been so heartwarming how many customers have taken their time to come back in just to tell me how much they love their new pieces, and how much easier it's made being a dog owner."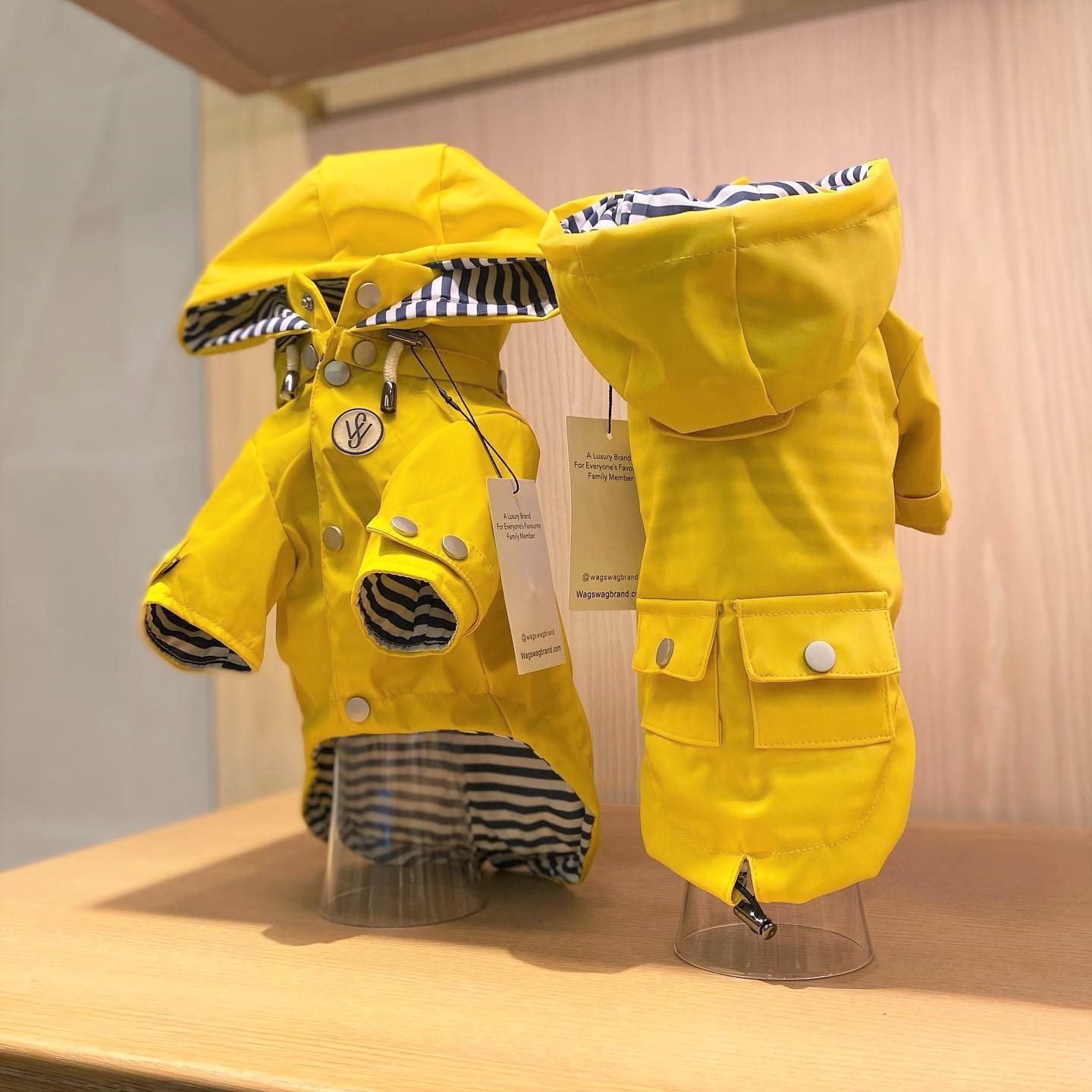 Functional vegan dog fashion
Wag Swag's signature product is a high-quality vegan leather harness, which Skidmore created after realizing that most common harnesses pulled or choked her own dog. It is waterproof, odor-proof, and dirt-resistant, and it's made to sit well below the dog's trachea to prevent damage to the animal's throat. The harness is available in an array of color options from lavender to lime green.
The store also offers a DIY tie-dye kit that comes with everything you need to make matching adult human and dog sweaters. "As much as people want high-quality, fashionable pieces for themselves, they also want them for their furriest family member[s]," Skidmore said. "We believe that dogs deserve the very best."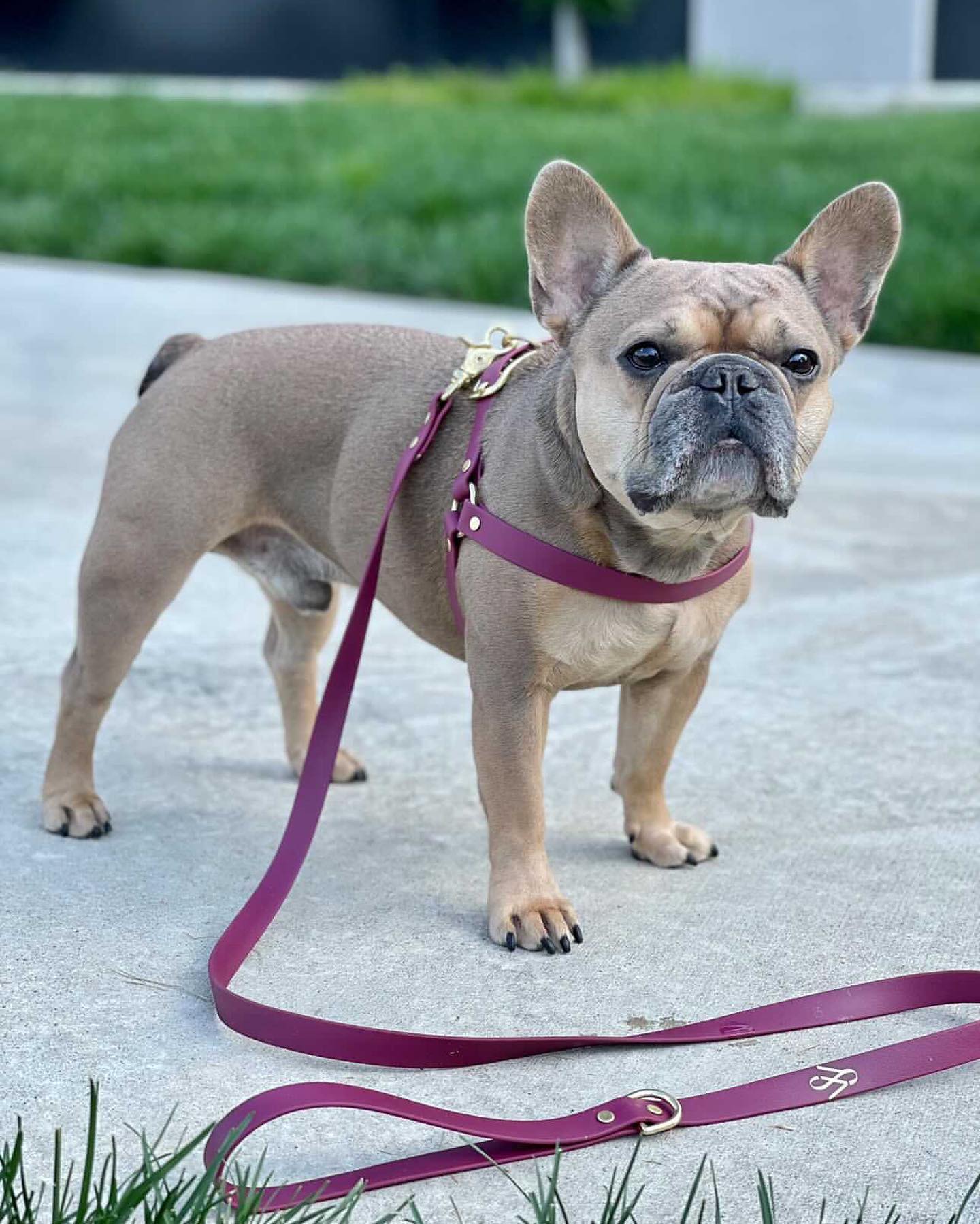 Vegan dog food
While Wag Swag takes care of pooches in the fashion department, other companies are working to create nourishing, animal-free food for dogs and cats. Traditionally, companion animal food is made with byproducts of the animal agriculture industry and slaughterhouse waste, such as animals' hoofs, heads, beaks, organs, and feet, as well as diseased and disabled animals that are not considered fit for human consumption. Though there are already companies such as V-Dog that aim to improve the quality of companion animal food and nutrition with plant-based ingredients, new food technology is on the way to completely replace the need for animals.
Last year, biotech startup Bond Pet Foods created an animal-free, cultured chicken protein for use in pet food after receiving $1.2 million in seed funding to support research and development of its animal-free meat products. The development of its slaughter-free chicken protein started by collecting a one-time blood sample from Inga, a heritage hen living on a farm in Lindsborg, KS, to determine the genetic code for chicken protein, which was then combined with food-grade yeast and fermented to produce meat proteins that are identical to animal meat.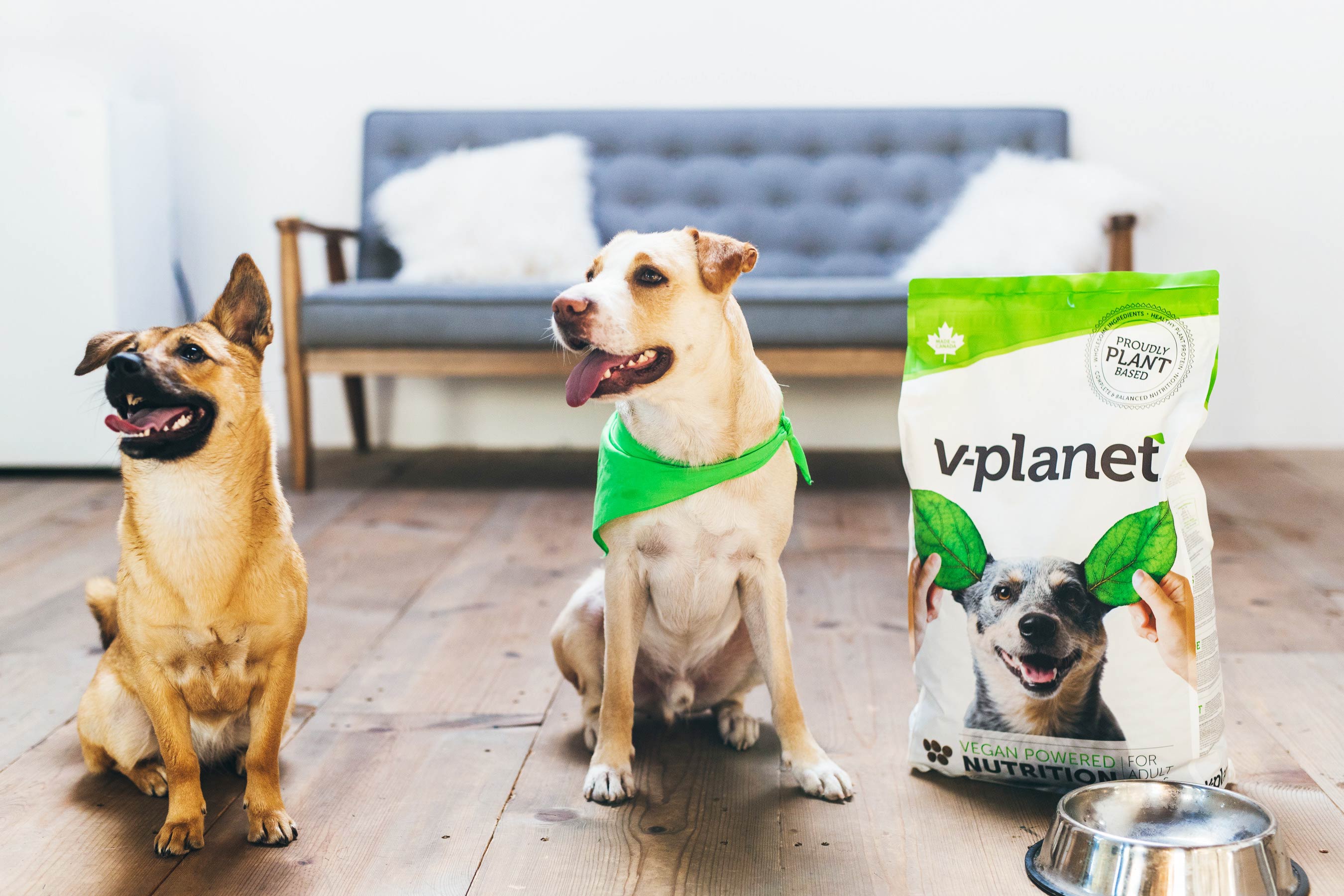 Bond Pet Foods' cultured chicken aims to have the primary nutrients of conventional chicken meat, including essential amino acids, and is the company's first step in scaling up commercial production of meatless pet food. It aims to debut its first chicken-based products in 2023.
In 2019, biotechnology startup Wild Earth unveiled its own high-protein, plant-based dog food at the SuperZoo Conference in Las Vegas, the largest pet industry event in North America. The dry kibble contains all 10 essential amino acids necessary for a healthy canine diet. With a similar mission to make meat without farming animals, Wild Earth's formula is made with a yeast-based protein in addition to oats, sweet potatoes, chickpeas, blueberries, pumpkin, spinach and does not include soy, rice, or corn. To further its mission to remove animal products from companion animal foods, Wild Earth has secured more than $16 million in funding thus far, including $500,000 from Shark Tank investor Mark Cuban.