Vegan cheese brand Miyoko's Creamery just secured $52 million in its series C funding round. The incoming funds will allow the company to finance an expansion into the foodservice industry as well as hire up to an additional 10 research and development employees—or "experienced cheesemakers" as founder Miyoko Schinner calls them. With the increasing demand for vegan cheese and the correlating rise in competitors, Miyoko's Creamery is banking on this expansion to keep it at the top of the vegan cheese market.
The majority of this funding came from PowerPlant Partners—a venture capital firm that supports sustainable companies with a focus on impact and the greater good. PowerPlant also invests in other vegan brands such as Eat Just, Veggie Grill, Beyond Meat, and Ripple. Miyoko's Creamery secured $40 million from this firm with the remaining $12 million coming from investment firms Stray Dog Capital, JMK/Cult Capital, Obvious Ventures, and CPT Capital. A direct-to-foodservice pourable vegan mozzarella is one of the first items that will benefit from this funding. Miyoko's Creamery announced the new product and will be showcasing this pizza-ready mozzarella at an industry trade show this fall.
Schinner told VegNews, "We've all heard that cheese is the last hurdle that keeps people from going vegan. With this capital, we hope to get our products on the tables of every fine dining restaurant and pizzeria so we can show the world how absolutely delicious vegan cheese can be, and by winning them over, we can edge toward a vegan world."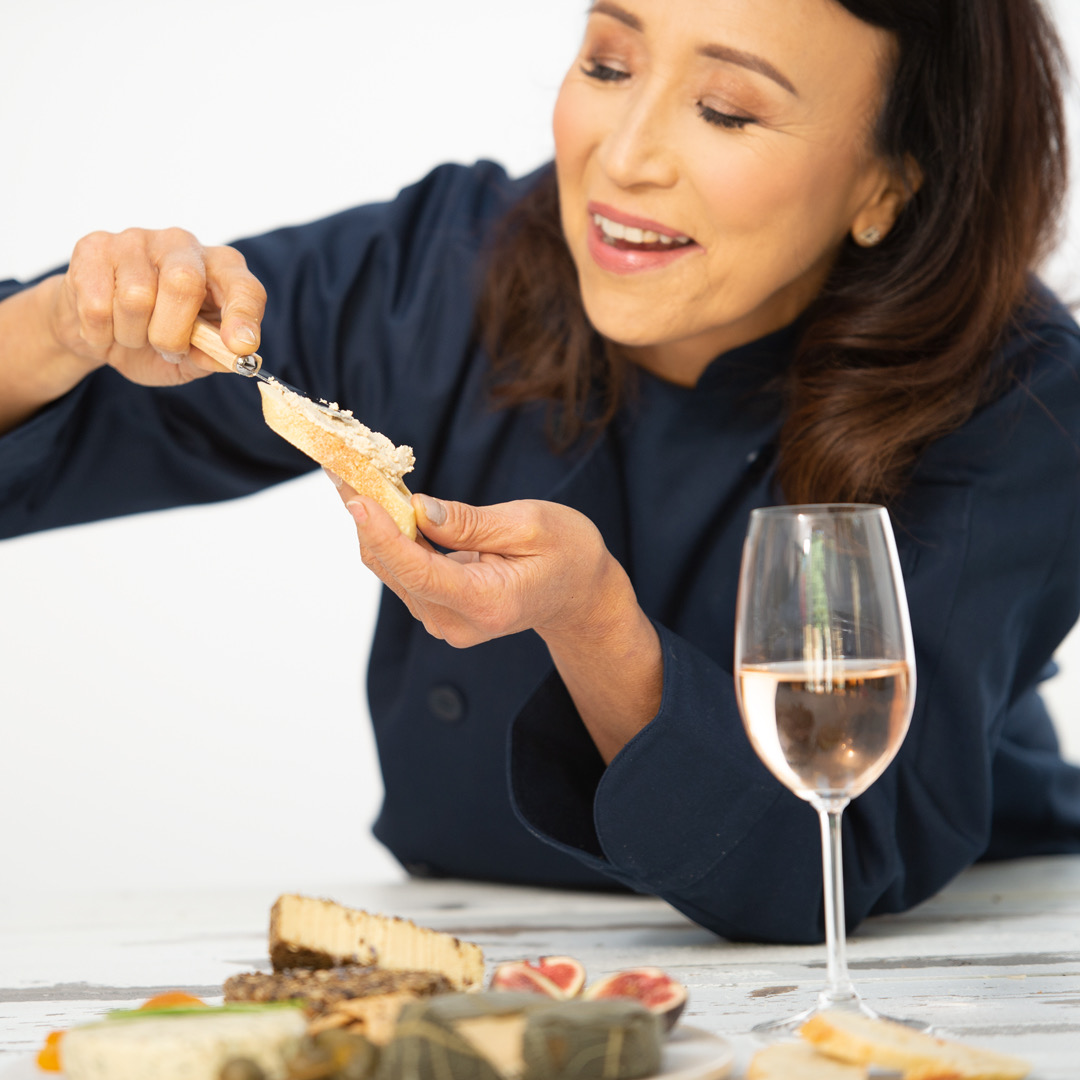 Miyoko's Creamery
Becoming the Vegan Cheese Queen
Miyoko's Creamery, which Schinner launched in 2014, has far surpassed its original ambitions. In the past seven years, the company has expanded its line of artisanal vegan cheese wheels to include plant-based shreds and slices in addition to two types of butter (one oat- and one cashew-based) and a line of spreadable cheeses. While the products themselves earned mass appeal, Schinner attracted a following of her own as the very present and transparent face of the brand.
In 2018, she Instagram live-streamed herself getting her first tattoo—the tagline of Miyoko's Creamery, "Phenomenally Vegan" inked mid-bicep. In 2020, she entertained social media audiences by hosting weekly happy hours via Instagram Live.
Schinner is also resolute when it comes to labeling. When her company was challenged with a lawsuit for using the word "butter" to market its European-style Cultured Vegan Butter, she fought for her right to use that term. In 2020, a California judge ruled in her favor. During interviews and general conversation, Schinner is firm in her use of dairy terminology when referring to her products emphasizing that the only difference is that one product is made from plants and the other is made from the breast milk of a mammal.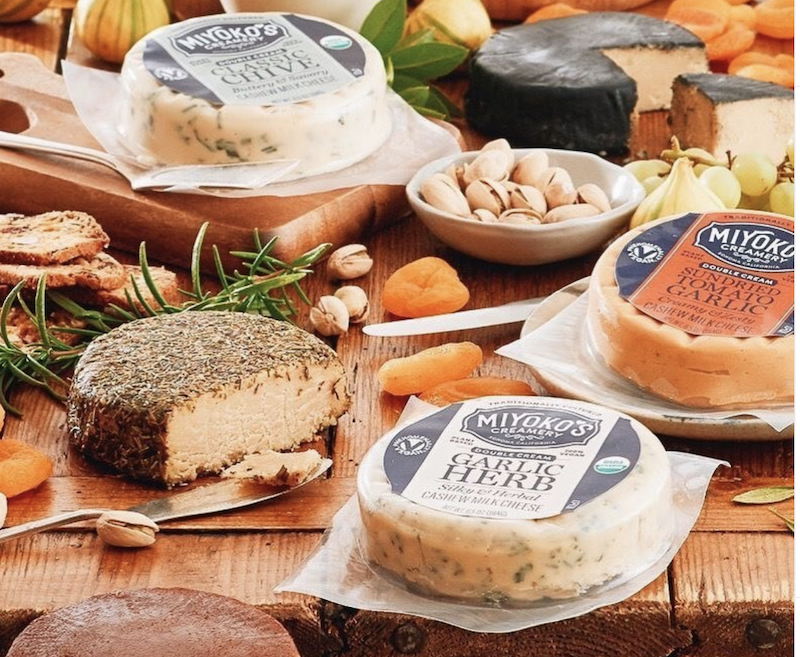 Miyoko's Creamery
The competitive vegan cheese market
In recent years, the vegan cheese category has seen a surge in sales. According to trade group Plant Based Foods Association, vegan cheese experienced $270 million in sales in 2020—a 42.5 percent growth from the previous year. In the case of Miyoko's Creamery, the company's sales far exceeded this average. In 2020, the company reported a 70 percent growth over 2019 and expects to meet or even surpass that number by the end of 2021.
Unlike the vegan meat industry, vegan cheese has mostly found success in the grocery sector. Given a few exceptions—such as a selection of regional fast-casual pizza chains or gastropubs—vegan cheese has not been adopted by the restaurant industry at the rate of plant-based beef.
While national chains such as Del Taco, Carl's Jr., and Burger King have all added vegan meat patties to their permanent menus, dairy-based cheese has not yet been replaced by a plant-based counterpart in this way. One example is the partnership between Beyond Meat and Pizza Hut . While the chain added Beyond Meat's Italian Sausage as a vegan meat topping, it could not accommodate diners looking for a fully plant-based pizza as it does not offer dairy-free cheese.
Miyoko's Creamery recognizes this gap and its pourable mozzarella may be the beginning to the future incorporation of vegan cheese in the nationwide restaurant space.
Photo credit: Miyoko's Creamery