Beauty brand OPI just launched its first vegan nail lacquer collection. The company's Nature Strong line features 30 hues (in shimmer and creme finishes) and a top coat made from plant-based ingredients such as sugar cane, wheat, manioc, and potatoes—a big departure from the toxic ingredients often used in nail products. The polishes are all inspired by elements in nature such as water, flowers, sunshine, fruits, and vegetables and come in playfully named hues such as Make My Daisy (bright yellow), We Canyon Do Better (pastel pink), and Simply Radishing (subtle mauve).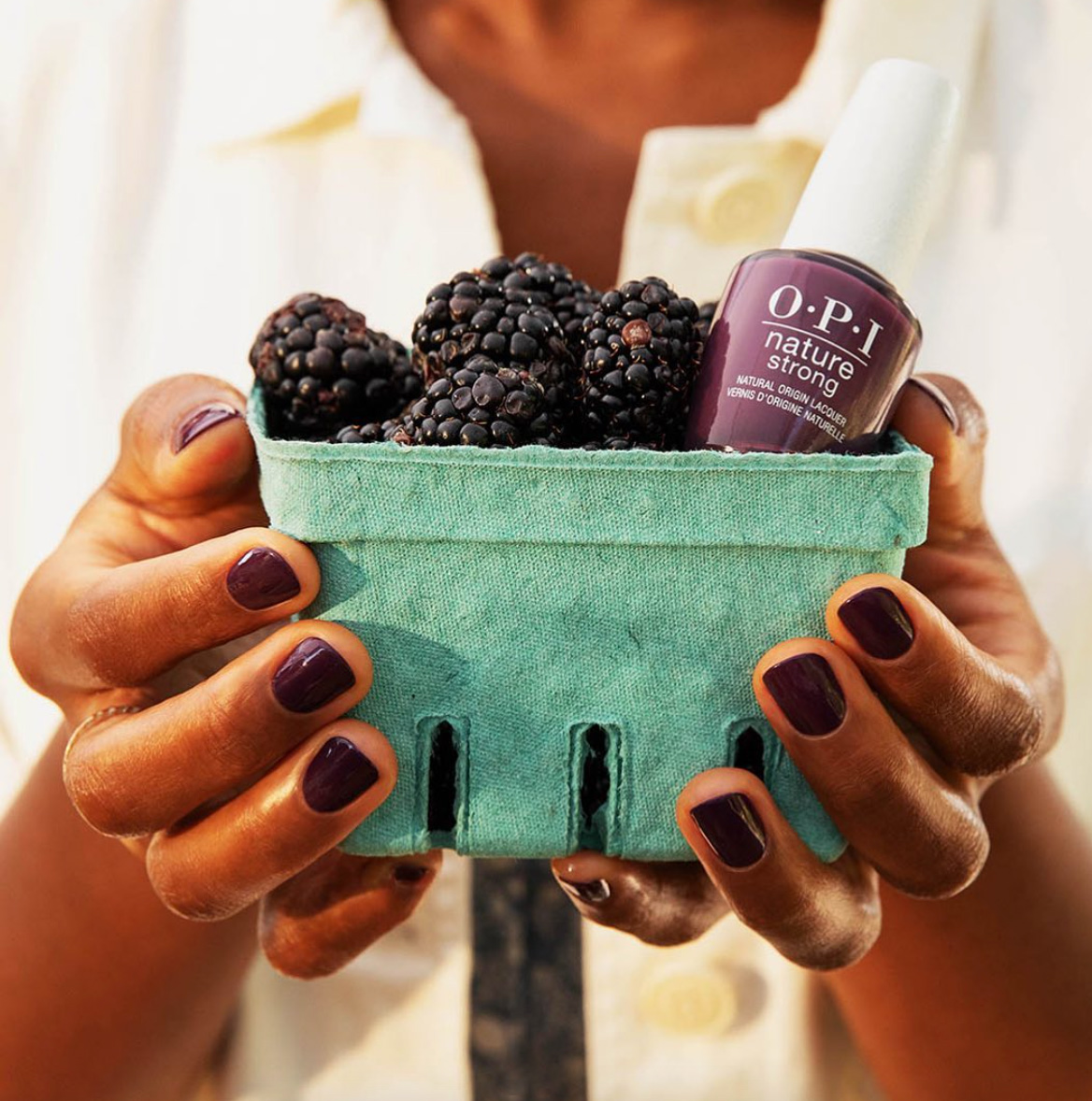 The brand created Nature Strong to connect nail enthusiasts to polish that is non-toxic and made without harming animals. To ensure that the collection was free from animal products, OPI obtained certification from The Vegan Society. Furthermore, the brand is respecting nature by using 20 percent post-consumer recycled materials in its bottle caps.
The fast-drying polishes last for seven days and are available through the OPI website for $11.50 per bottle. OPI's first vegan collection is now available in the United States but the company—which sells its products in 100 countries—aims to expand Nature Strong to other regions.
Is nail polish vegan?
Many nail polish brands use a variety of animal-derived ingredients to achieve color and sheen. Carmine is made from the ground up bodies of cochineal bugs and is used to impart a red hue in beauty products such as nail polish and lipstick. Guanine (commonly listed as "pearl essence") is made from fish scales and used to give nail polish a metallic sheen. Another ingredient used to impart sheen is shellac, which is made from the secretions of the female lac bug. To thicken polishes, some brands also use oleic acid which is made from animal fat.
As is the case with many cosmetics, nail polish is also tested on animals. Luckily, a variety of brands are certified cruelty-free, including drugstore brand Wet n Wild.
Vegan nail polish
Increasingly, brands are making nail polish without the toxic ingredients and some are going a step further to create vegan and cruelty-free options. In 2019, popular beauty brand Sally Hansen launched its first vegan nail polish line at Target in 2019. The company's Good. Kind. Pure collection is formulated without 16 commonly used harmful chemicals (such as formaldehyde, phthalates, and parabens) and is made with entirely plant-based ingredients and materials, down to the brushes. Sally Hansen's line features 30 nature-inspired hues (such as Coconut Milk, Pinky Clay, and Beet It), along with a color-sealing clear top coat and nail-strengthening hardener. The collection retails at $7 per polish and each bottle is clearly labeled "vegan color."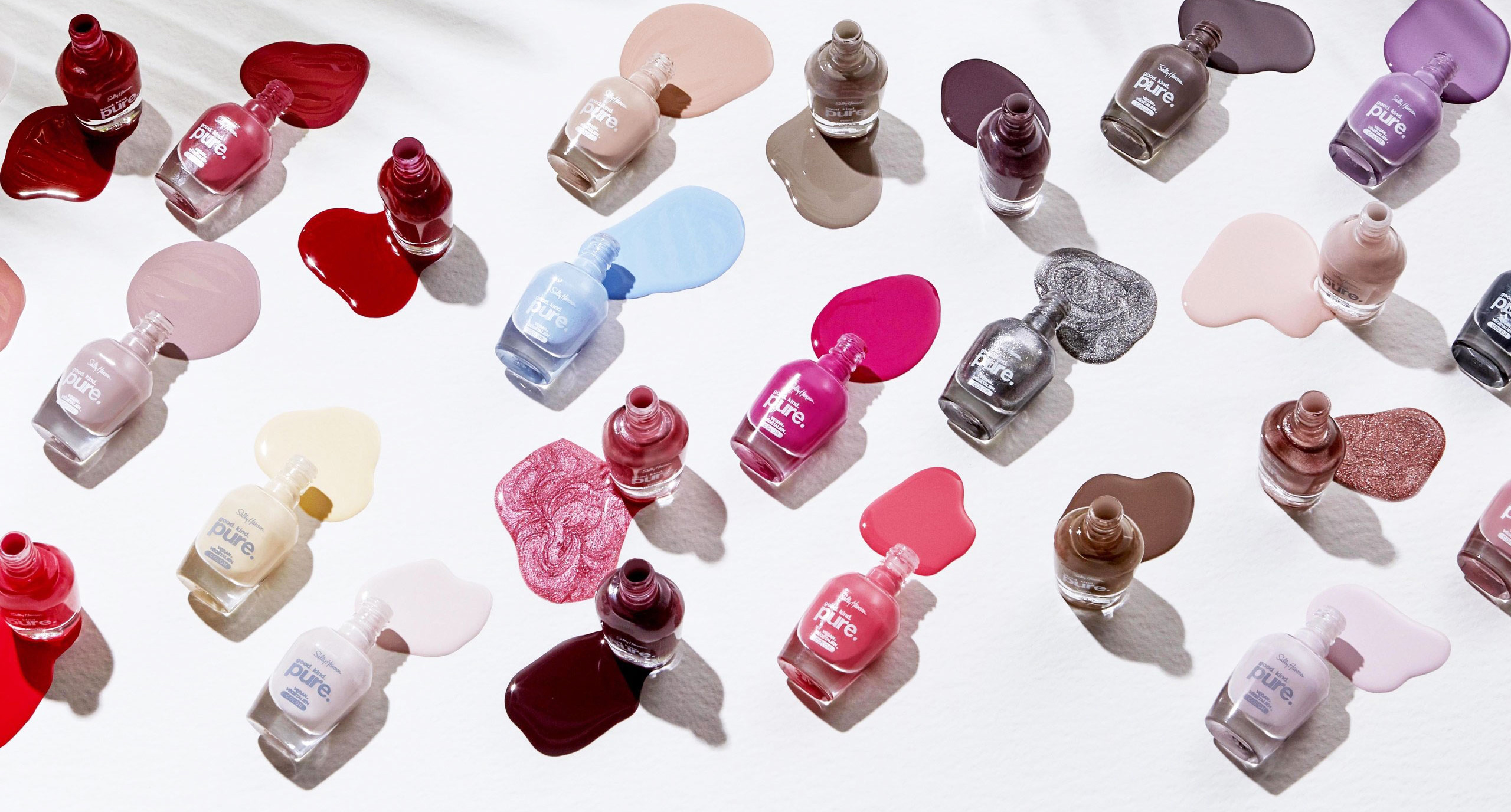 In May, Nordstrom began stocking Àuda.B, the first Black-owned vegan nail polish brand to partner with the department store. Nordstrom carries 17 of Àuda.B's best-selling, gel-like colors ($18 each) curated specifically for the luxury retailer, with color names such as #Blackgirlmagic, Bad Girls Shut It Down, Front Row, and Rich Boss Lady.
Vegan manicures
In addition to stocking vegan polishes, in 2019, Nordstrom's New York City location opened vegan nail salon Base Coat Nail Salon inside the department store and now offers in-store nail salons in Nordstrom locations across the country. The Base Coat brand offers customers non-toxic products and each shop features vegan furniture and amenities.
At competing luxury retailer Saks Fifth Avenue in NYC, wellness brand Sundays operates a vegan nail salon. The shop is outfitted in a minimalist aesthetic inspired by the Nordic concept of "hygge"—a term that describes warmth, harmony, and good people. All products used in the salon are vegan including lotions, nail polish removers, and its own nail polish formulations available in more than 40 colors.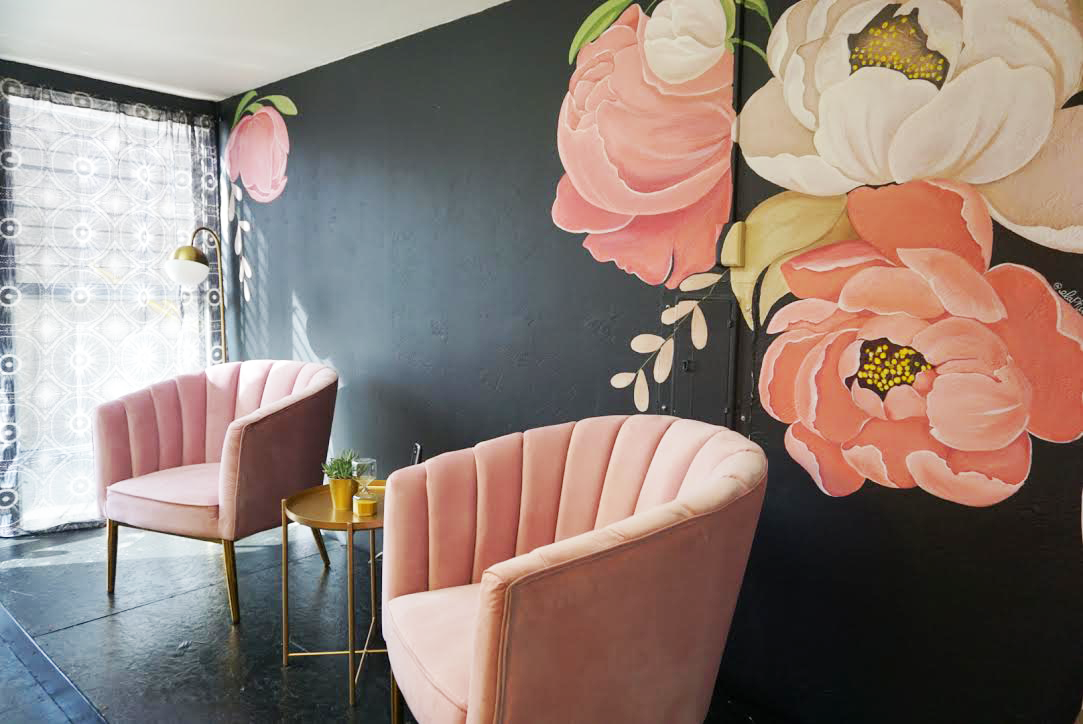 In San Diego, Vertè Salon (formerly known as Eco Chic) operates a full-service salon with hair, skincare, and nail services. The salon uses organic products when possible and offers gel extensions, along with creative nail art. Vertè is also Green Circle-certified for its efforts to collect, recycle, and repurpose salon waste, and divert them from landfills and waterways.
To learn more about vegan nail polish, read our A-to-Z Guide to Unexpectedly Vegan Nail Color.