Bollywood actors Riteish and Genelia Deshmukh recently launched vegan meat startup Imagine Meats in Mumbai to provide consumers with vegan versions of Indian-style meats. The Imagine Meats team worked through the COVID-19 pandemic to create vegan products such as keemas, kebabs, nuggets, burgers, and biryanis in plant-based chicken and mutton varieties. The products combine the best of global food science with Indian culinary traditions and flavors with the goal of building a better, kinder planet for future generations.
"As a former carnivore, I know that millions like me are looking for a solution to their meat cravings," Riteish Deshmukh said. "We spent years looking for the perfect fix, until we decided to make it ourselves—and we've worked for over two years to make this a reality. With our wide range of craveable plant-based meats, we want to enable everybody to Imagine Meat."
Imagine Meats products are now available at supermarket chains Nature's Basket and Reliance Retail around Mumbai. The company plans to expand its product availability through additional channels in coming months and launch new products and partnerships in the near future.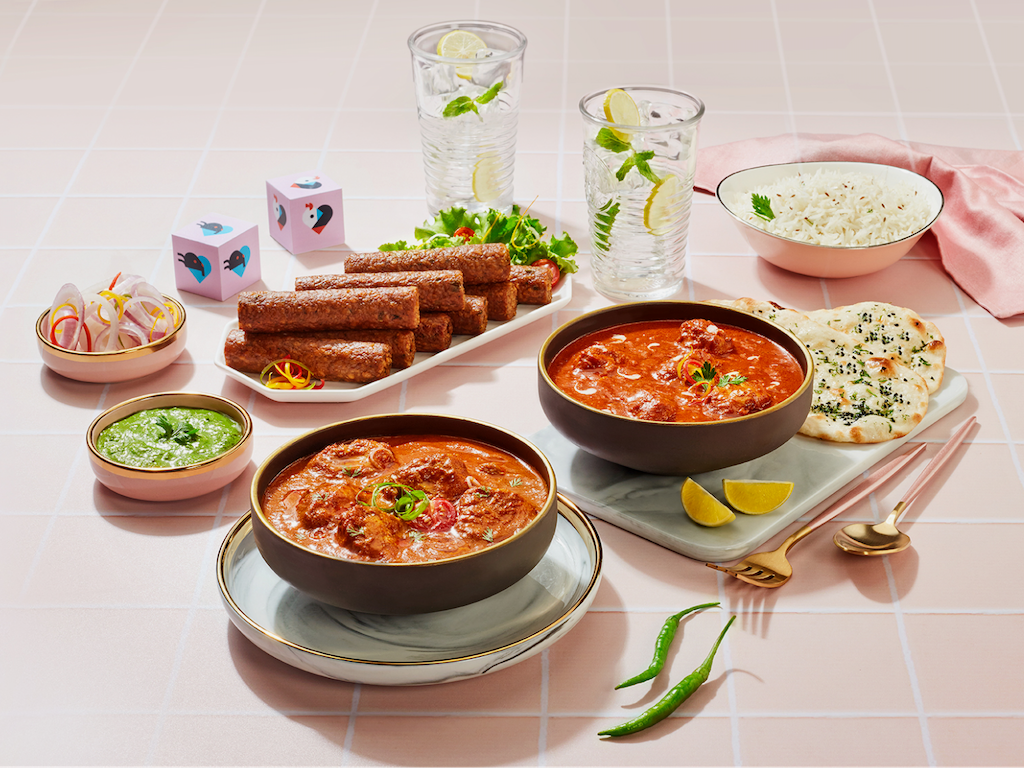 "Imagine Meats is our labor of love, allowing people to upgrade their meat and eat without guilt in line with their values," Genelia Deshmukh said. "After many months of anticipation, we are delighted to launch in Mumbai and look forward to bringing delicious plant-based meats to every plate."
Vegan meat for India's growing population
Imagine Meats joins a growing number of vegan meat companies in India that are working to create alternatives to meat consumption in an effort to reduce the impact that animal agriculture has on the environment and climate change. This is especially critical in a country like India, which has one of the largest populations in the world and where meat consumption is on the rise. The Government of India's policy think tank NITI Aayog has identified that many Indian cities will run out of water by 2030 and climate resilience is an existential need for the country.
"The clock is ticking on climate change, food and water insecurity, and public health crises like future pandemics," Varun Deshpande, Managing Director at the Good Food Institute India, said. "Plant-based meats offer huge promise to provide consumers and producers with a simple switch rather than a sacrifice, and the launch of Imagine Meats is an exciting development towards making this a reality and helping the Indian market for smart protein truly take off."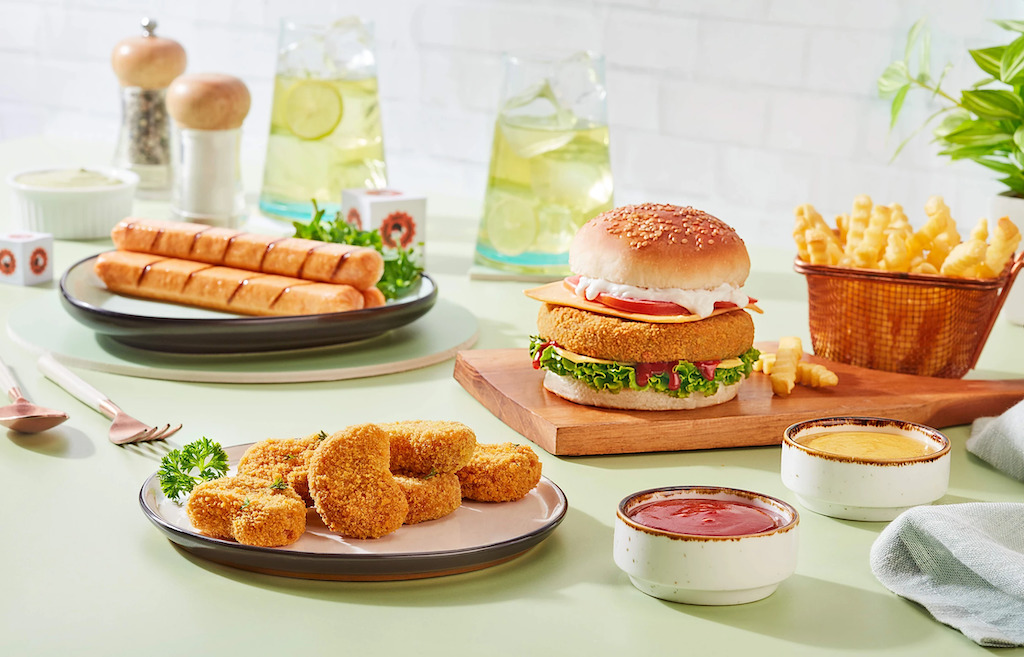 The rise of vegan meat in India
New Delhi-based food company Ahimsa Food paved the way for meatless meat products in the country in 2008 with its Veggie Champ brand, offering vegan and vegetarian products such as tandoori salami, shami kebab, masala chicken, and fish fillets. Vegan startup Mister Veg is also doing its part to satisfy the population's taste for meat with its Not Meat range of beef-like mince, textured strips, and plant-based fish, along with several ready-made vegan meals, including Creamy Tikka and Meatless Biryani.
Earlier this month, Indian vegan meat company Blue Tribe debuted plant-based spicy pork sausages and smoked chicken sausages, which join its existing range of chicken keema and chicken nuggets. The items were introduced in Chandigarh, Mohali, and Panchkula, cities that are known for their traditional chicken-based dishes.