Legendary tennis champion Venus Williams is launching a new line of plant-based protein powders under her brand Happy Viking. The Happy Viking Superfood Plant Nutrition Powders contain 20 grams of plant-based protein per serving and are intentionally formulated with functional components such as energy-boosting MCT oil, brain-boosting omega-3s, one billion probiotics for digestive health, and collagen-boosting ingredients. The Superfood Plant-Based Protein Powders also contain 50 other whole-food ingredients to provide optimal nutrition, including okra, camu camu, pomegranate, kale, mangosteen, and carrots.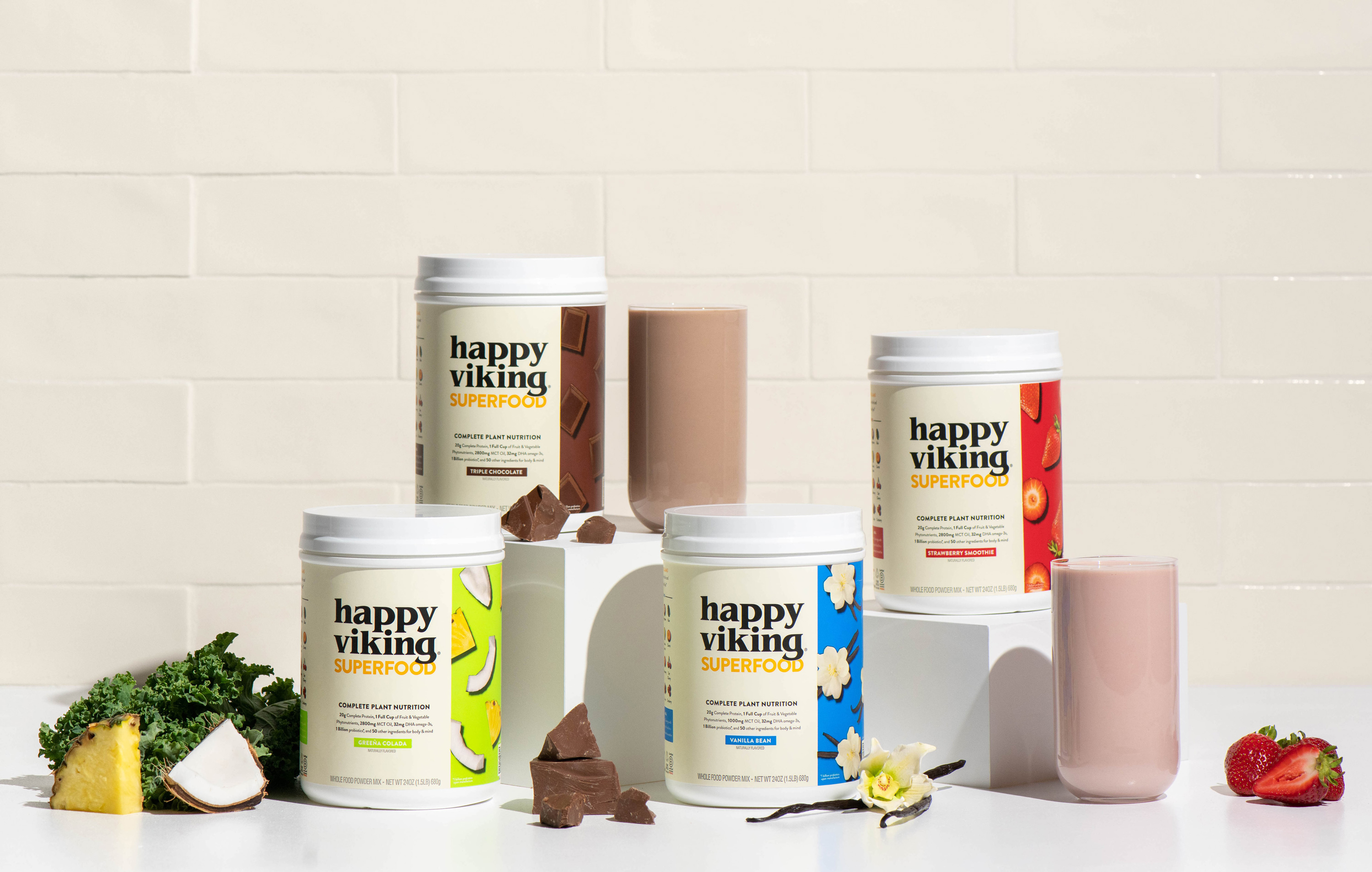 "I've found that plant protein is what works best for my body and overall health. I truly believe the better fuel you drink and eat, the better you perform and feel," Williams told VegNews. "Since switching to a plant-based diet, I've seen the benefits for my body, mind, and performance firsthand, and that's why I'm so excited for people to try the Happy Viking Superfood Powders."
The vegan protein powders are available in Vanilla Bean, Triple Chocolate, Strawberry Smoothie, and Greena Colada flavors in multiserve containers through the Happy Viking website and Amazon.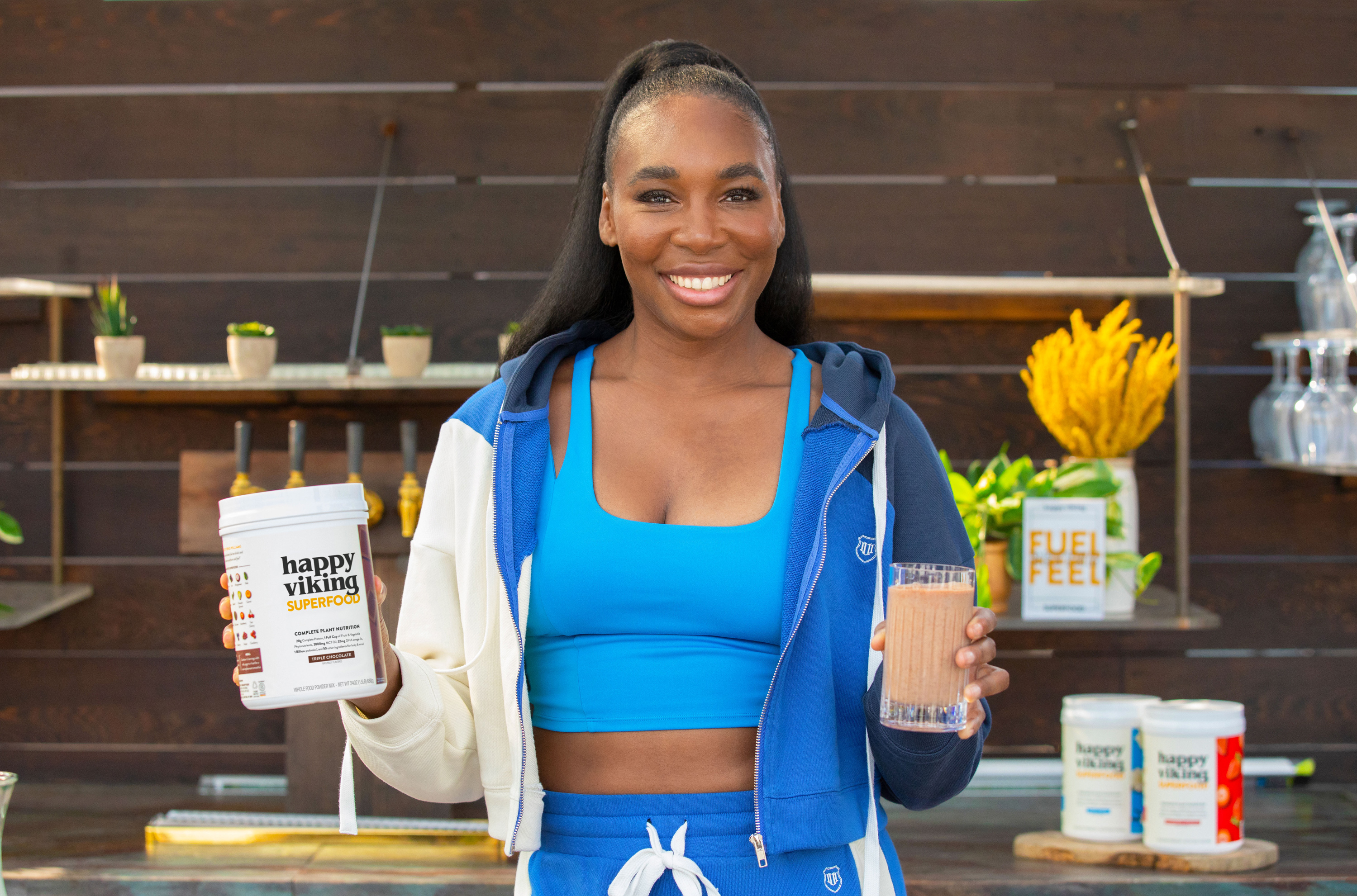 Venus' vegan protein powder says no to whey
While many protein powders on the market rely on whey as a key ingredient, Williams' Happy Viking was specifically formulated without the dairy-derived ingredient to deliver top-level nutrition without harming animals or the environment. "We really believe in promoting and supporting others on their journey to be healthier with a plant-based lifestyle that also doesn't impact our environment as much as dairy," Happy Viking co-founder Neel Premkumar told VegNews. "Dairy milk production utilizes a significant amount of land, fertilizer, and water to grow food for cows, and the cows themselves generate a significant amount of methane, which is more harmful to the environment than carbon dioxide."
Instead, the brand chose to use peas as a much more environmentally friendly protein source that is comparable to dairy when it comes to protein, omega-3, and calcium content. "Peas often grow without irrigation and are easily rotated by farmers, naturally fixing nitrogen in the soil and reducing the need for artificial fertilizers," Premkumar said. "Growing peas require up to six times less water than almonds, and peas have a much smaller carbon footprint than dairy."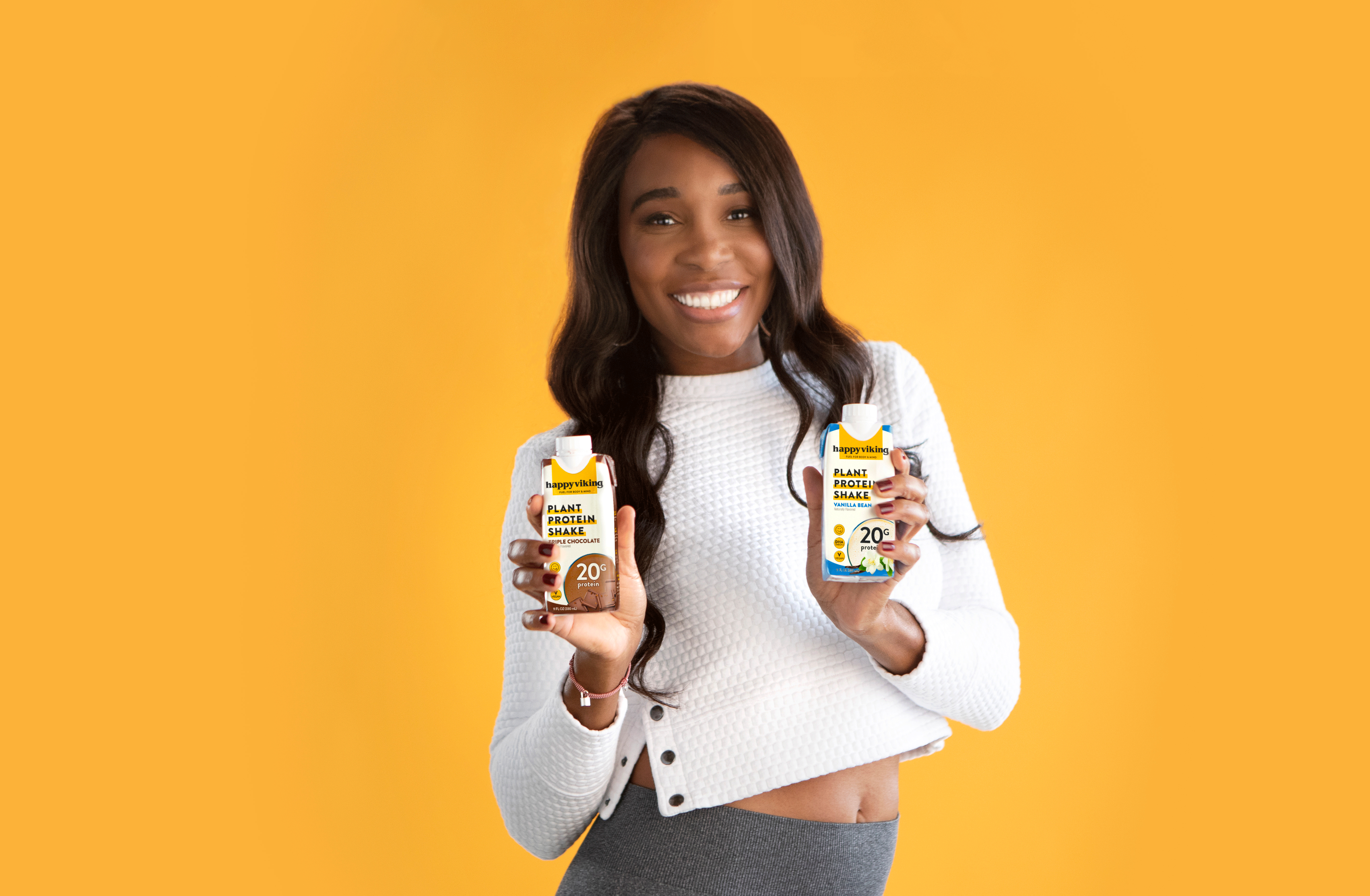 Venus' vegan ventures
A seven-time Grand Slam singles champion and four-time Olympic gold medalist, Williams has been at the top of her game for decades. However, in 2011, the athlete was diagnosed with Sjögren's Syndrome, an autoimmune disorder that caused her to suffer extreme fatigue and joint pain. After pulling out of the 2011 US Open, Williams transitioned to a plant-based diet with the help of doctors and her sister, fellow tennis champion Serena Williams. The tennis star was able to alleviate symptoms of the chronic illness which helped her return to the court within one year to win multiple titles.
To share the same plant-based nutrition that helped her regain her health, Williams launched Happy Viking—the name of which speaks to her own warrior spirit. Created in partnership with Dyla Brands, Happy Viking is designed to support full mind and body wellness and initially launched with vegan nutrition shakes in Vanilla Bean and Triple Chocolate flavors, which sold out within 24 hours of launch. The nutrition shakes and the new protein powders are both formulated with Complete Body Mind Macronutrients (CBMM), a combination of all nine essential amino acids to promote protein synthesis, nutrient absorption, and tissue repair—all necessary components of speeding post-workout recovery. To further promote plant-based living, Williams is an investor in, and ambassador of, vegan marketplace PlantX.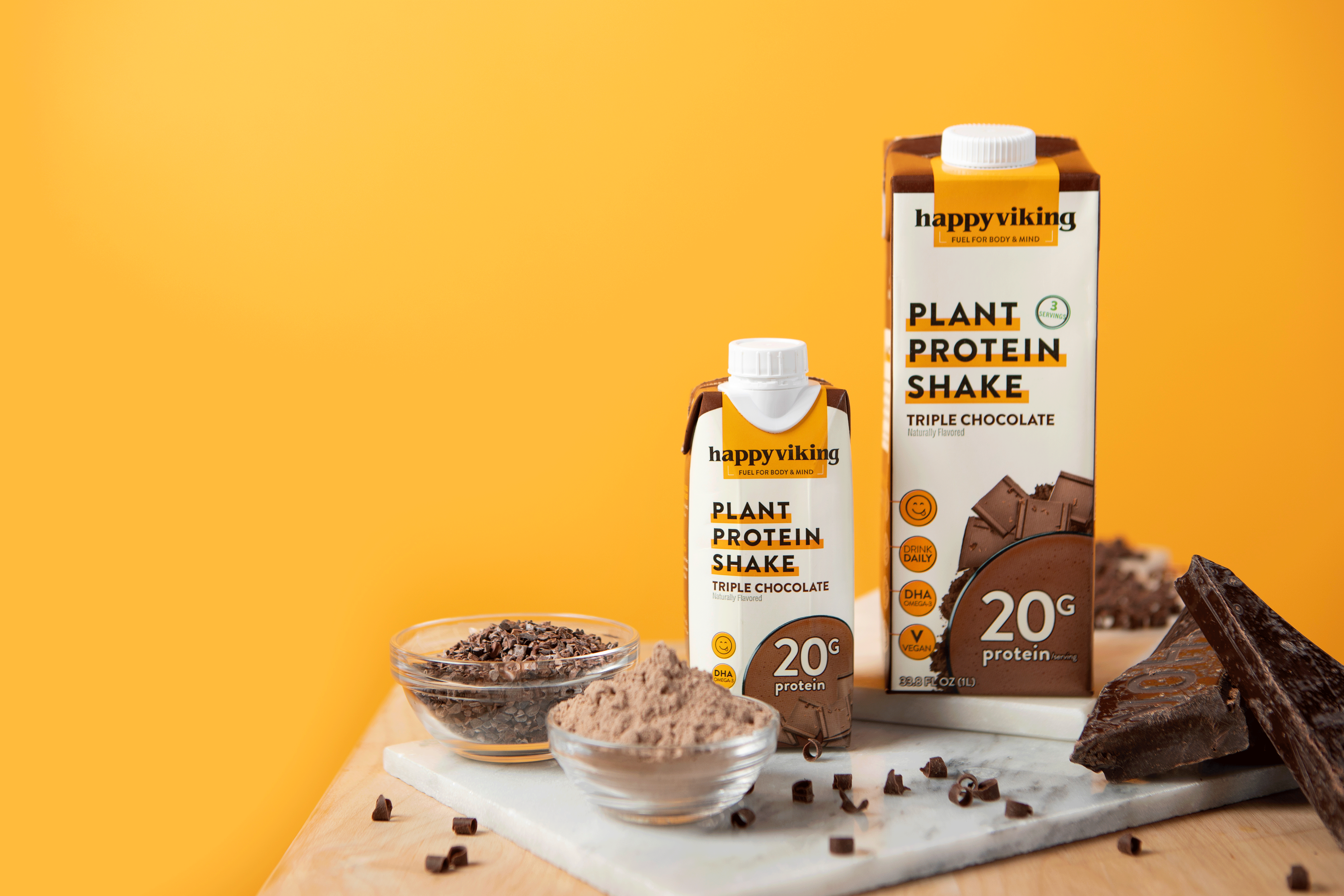 In addition to supporting physical well-being through her vegan ventures, Williams recently teamed up with mental health company Better Help and the Women's Tennis Association to provide access to $2 million in free therapy to tennis fans worldwide. "For me, overall wellness is taking care of your whole self—not just half. My body and my mind are of equal importance, so I try to treat them with equal care," Williams said. "Happy Viking is all about that balance of being a fighter and pushing yourself, but also knowing when to check in on yourself, too. I'm so glad to be working with companies like Happy Viking and Better Help who are encouraging others to prioritize their mental health as much as their physical health."